I would like anyone who has produced a blogpost or knows of a blogpost discussing what has happened to the Vridar blog to drop a comment and link, here, please. Also — any online discussions maybe.
I have left comments on a couple I chanced upon and would like to reestablish contact with those (and I do apologize — last few days have been a bit chaotic and I haven't kept records to recall who I have visited recently). We've lost all our old blog links and subscriber lists as far as I can tell and need to reestablish these from scratch. I'd also like to offer personal thanks to any blogger who has commented on this fiasco and perhaps give an explanation on any blog that has been misinformed about the facts.
Cheers and many thanks,
Neil
Here's one I came upon a few moments ago. I'm sure there are a couple more somewhere (including another I commented on recently) . . .
Related articles
Here's the other one I was trying to recall at the time I wrote the above: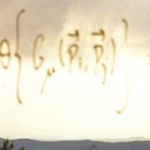 http://irrco.wordpress.com/2013/06/29/joel-watts-neil-godfrey-censorship-and-dishonesty/
and another:
http://irrco.wordpress.com/2013/07/01/dmca-censorship-and-the-wattsgodfrey-debacle/
Also Pithom's —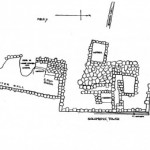 http://againstjebelallawz.wordpress.com/2013/06/29/the-prayer-of-monsieur-twats/