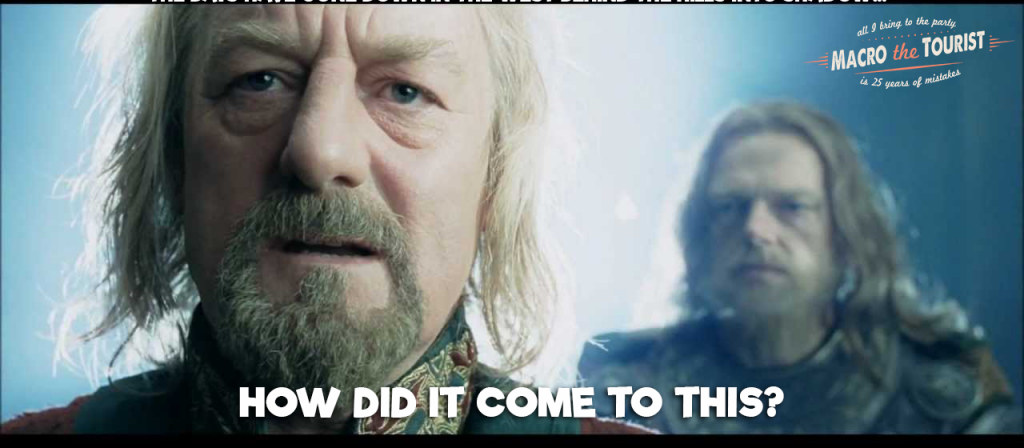 We loved one another when we met. I had left religion behind but still had an intellectual passion to understand the origins of the Bible and Christianity. I loved joining your company in online forums and you excited me a little each time you indicated some appreciation for any small contribution I could make. There was Mahlon Smith, Stevan Davies, Mark Goodacre. . . Even when James McGrath and I first met over his little volume The Burial of Jesus we expressed sincere appreciation for the opportunity to have had our thought-provoking exchanges. The main motivation for starting this blog was to share the fascinating things I was learning from specialist scholars. One of the first books I read and loved was John Shelby Spong's Rescuing the Bible from Fundamentalism. If only I had known years ago what I now knew after reading his book how much saner and less tortured my life could have been. I had the opportunity to meet Spong in the flesh one year and thank him for the doors he had opened for me. Then there was Marlene Winell's Leaving the Fold. I loved the opportunity to share what I was learning from scholars about my past experiences, and my new understanding of the real nature of the Bible.
So what happened? Why, now, do we find ourselves being scorned and dismissed with contempt by the James McGraths, the Jim Wests, the Roger Pearses, the Larry Hurtados, the James Crossleys? Anthony Le Donne loved what he read on this blog until one of his colleagues tapped him on the shoulder and took him aside for a private talk. The list goes on. Fortunately there are also scholars, some in the field of biblical studies, who I have met and who continue to express appreciation for what Tim and I are doing here, and I sometimes think that without them as sanity checks I might have given up well before now. One well respected academic asked that I keep our correspondence confidential and I have respected that with all who have offered a supportive word. It really is too easy to arouse a hostile environment in some parts of the academy.
So what happened to bring this blog into . . . "controversy" seems too mild a word. It is clear that some of the most spiteful critics have never read or attempted to engage with the posts here. Maybe at best they skimmed (fast enough to avoid contamination) a few lines with hostile intent.
There surely was one turning point all would agree on.
I questioned, sincerely, hopefully, a few biblical scholars over certain details and arguments that were being advanced by Earl Doherty and then G. A. Wells (that's the order I read them, Wells of course was writing well before Doherty) that seemed to undermine the very foundations of a historical Jesus behind the gospels and the epistles. I watched someone else, another lay person, asking the same questions on a scholarly forum and was sobered by what I saw, by how he was treated by a good many of these learned persons I had been looking up to and learning from. I know the difference between a sneer and a helpful response, between an insult and a clear, informative answer, between a misrepresentation and an honest reply.
As I saw that threatening cloud moving across more of the sky I thought I might try to do my bit. Surely, if I ask with respect, reasonableness. . . . But no, that's not how the game worked, I learned. One rejects a priori, unambiguously, any position that lends itself to questioning what is probably the foundation of biblical studies, or else one will be "cast out into outer darkness". Or hung up like a dangling puppet to be mocked by passers by.
Arguments were irrelevant, unless they were stock arguments one essentially learned and repeated by rote, like learning proof texts in a church catechism.
I tried, though. I was especially attracted to Philip R. Davies' book In Search of Ancient Israel, in some ways a pioneering book that prised more widely open what became the "minimalist" school in Old Testament studies. Surely, all Davies was proposing was how historians generally worked. He was doing nothing more than applying the appropriate assumptions and scepticism any researcher brings to evidence and sets to work building an evidence-based case. But oh boy oh boy, what I was reading from Old Testament scholars in their savage and personally abusive attacks directed against their "minimalist" academic peers was just so familiar. If that's how they treated scholarly peers then my god, no wonder mere outside amateurs can expect no mercy. If you are not familiar with that debate see The Tactics of Conservative Scholarship (according to J. Barr & N-P. Lemche)
And that did it. I was encouraged from that moment on to go full speed ahead in applying the principles of the standard methods of historians in any other field to biblical studies, even to the question of Christian origins. Historians of ancient times don't lower any standards in comparison with historians of more recent times where documents are more plentiful. Of course not. All that changes with the less abundant evidence is the questions: we can't ask questions that might explore the psychology or local socio-economic influences on certain decisions and actions of individuals. We modify our expectations of what the data might yield. It's not all that different from writing a history of contemporary times when one knows that so many relevant documents are locked away and won't be available for seventy or a hundred years. One modifies the questions and qualifies the answers accordingly.
That historicity of Jesus question goes to the heart of the flawed foundations of what appears from where I stand to be the entire enterprise of researching the origins of Christianity. To read the works of historians and classicists in other (non-biblical) areas is a vastly different experience from what one encounters in the works of theologians and divinity professors, even if they do call themselves "historians". Yes, there are a few "real historians" who fall in line with their "biblical" counterparts, and it doesn't take long to find that they, too, drop their usual critical stance when reading that book so central to our cultural heritage. And there are a growing number of truly insightful historians in biblical studies, too, but to date most of those are found only with the "Old Testament".
And so here we are.
The naivety of the first love is long gone. Many New Testament scholars have circled their wagons. They have more to lose than those who pose serious questions about their methods and assumptions so in the short term, at the very least, I expect they will win. Those of us asking questions and researching with the tried and true approaches of historians generally don't need any one particular answer to live by. There is much more to life than intellectual curiosity no matter how enjoyable the intellectual journey. But anyone whose whole life's work and reputation may turn out to be open to a threat of any kind is not going to change course.
I have to remind myself that when I started this blog I knew most people would have no interest in my little hobby horse, and that relatively few others would allow me the joy of sharing with them whenever their questions and interests happened to be passing the time and place of mine.
And I have so much more to learn. And so much that I have read that I need to re-read and write about here. It's been some years now but I feel like I'm just beginning. There is still so much fascinating scholarship that I know many of us would love to hear about and think through and discuss. Let's hope against hope that some of less pleasant moments will become less intense and less frequent. I thank all appreciative and half-curious readers for pausing to have a little look in from time to time. Thank you.
The following two tabs change content below.
Neil Godfrey
Neil is the author of this post. To read more about Neil, see our
About page.
Latest posts by Neil Godfrey (see all)
---
If you enjoyed this post, please consider donating to Vridar. Thanks!
---