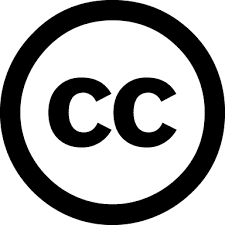 On 26th June I wrote a post exposing the incompetence and culpable ignorance of Joel Watts with respect to a particular point he was using in an attempt to lampoon mythicism.
That blog post contained a detailed, point by point criticism of Joel's post. Whenever criticizing the works of others I habitually bend over backwards to be sure I am fair to the other side and let their own views be understood. And since Joel Watts had always had a Creative Commons license condition attached to all of his blog posts (I also have a Creative Commons license) I saw nothing amiss in quoting his blogpost in full — especially seeing it consisted of nothing but a list of 25 web links, a tweet from someone else, and no more than about half a dozen lines of typical Watts-like puerile insult. I made sure I linked to the original site, and that I identified the author, and that the views of the post did not reflect mine. After all, all of those conditions were in large measure the whole reason for my post.
Evidence for the cc licence on Joel's page is at
https://www.dropbox.com/s/jd245jz4rwxon7u/unsettled.jpg (excerpt including address details) —
and (full page): https://docs.google.com/document/d/1XkmNH86CWEE9ulHdSas5zwvfFZ7gt-7FA5F5sKyrAp8/edit?usp=sharing
This CC notice was removed from Joel's blog only on the morning of 29th June 2013 Australian Central Time. It appears as if this was removed soon after this CC notice on Joel's blog was publicly advertised: http://www.freeratio.org/showthread.php?p=7493335#post7493335
At no time before my blog was deactivated did I receive any notice from Joel Watts, the owner of the blog post I copied for critical discussion, or from WordPress warning me or asking me to remove or modify the post. My email account is Gmail and files can be verified and in the event of legal proceedings I would welcome such a check.
Indeed, when one began to read the comments by Joel Watts on James McGrath's blog regarding the take-down of Vridar, he gave no indication that he had anything to do with what had happened. See, for example: http://www.patheos.com/blogs/exploringourmatrix/2013/06/vridar-no-longer-available.html#comment-945224032 As another has noticed, all Joel did until I posted that evidence was joke about his efforts to take down other blogs he did not like, joking that it was an impossible task.
If Joel really did send me a warning letter then one must wonder why he only confessed to his own involvement after I posted the evidence — did he not expect me to be able to that from the beginning?
It was only after I posted the evidence from WordPress that Joel suddenly changed his tack and began to accuse me of being responsible and even for effectively taking down my own blog!
Joel Watts did not follow the specified steps to contact me directly with a complaint about my blogpost. This was in contradiction to Automattic's direction to complainants according to their directions at  http://automattic.com/dmca/ :
2. Contact the blogger directly. Go to the blog post in question and leave a comment with your complaint to see if the matter can be resolved directly between you and the blogger.
Joel Watts left no such comment on my blog. I received no email from him in my Gmail account and I have offered my gmail account for inspection by legal investigators.
Joel Watts had an opportunity to raise his objection with me when I subsequently commented on his own blog post on his own blog-site to explain to him that I had posted a reply to his blogpost. Joel Watts replied to my comment informing him that of my post but he gave no indication that he believed I was infringing his copyright. See http://unsettledchristianity.com/2013/06/on-the-science-of-history/ for my comment at 12:43 and Joel's six minutes later.
So Joel Watts had at that time the opportunity to notify me of his objection at that time but failed to do so.
As evidence of my good faith I have a Copyright Permissions statement on my own blog inviting readers to notify me if they believe I am in breach of their IP. This is titled "Permissions: mine and yours". A copy of that page can be seen here http://vridar.org/about/permissions/ but the original can also be inspected by WordPress on the deactivated site.
My post, /2013/06/26/the-laziness-and-incompetence-of-yet-another- biblical-scholar/, was removed from public view, presumably by WordPress, but I was unaware that WordPress had done this deliberately. At the time I asked my co-author, Tim Widowfield, about this and he explained that he may have accidentally done it himself, but wasn't sure. Tim has explained this at  http://vridar.org/2013/06/28/rising-from-the-ashes/
So I changed the status of the post to Public again in good-faith. I had no idea that WordPress had themselves changed the status initially, or that Joel Watts had issued any complaint about the post.
It was soon after that that Vridar blog was deactivated. I assumed there was a simple mistake and that it would be quickly restored — and wrote to WordPress to make this correction.
It was only then that WordPress informed me of the take-down notice. I have asked several times, without satisfaction, for WordPress to email me a copy of the evidence that they did indeed post it when they claim and to what address. I do not say they are lying. I simply don't understand how two closely related emails sent to me at that time did not appear in my gmail account. You can be sure I have searched thoroughly, including in the spam folder. There is nothing. I have asked WordPress for help by telling me exactly what the subject header was and if the take-down notice came in the form of an attachment. Still no reply. Rather, WordPress legal team appear to be on the other end of these emails and they have always only told me I need to file my own counter-claim legal document for consideration.
As for Joel's claim and apparent evidence that he sent me a warning in an email (though not a comment on my blog as required by Automattic Inc. and the DMCA rules he is now appealing to) I cannot comment. I would like to know more. The workflow, the processes, the audit trail of the email. I do not understand how he could have sent it as he assures us he did — especially since the WordPress email around the same time also did not appear in my mail account — very strange.
I have now done filed my counter-claim. Even though the blog has now been moved to here I still very much want access to my original blog to gather certain files and data that have not all come been recovered, and especially to notify subscribers and other visitors of my new site.
Oh, and by the way, that offending post Joel objected to is back up again here with a couple of additions. See http://vridar.org/2013/06/26/the-laziness-and-incompetence-of-yet-another-biblical-scholar/
The following two tabs change content below.
Neil Godfrey
Neil is the author of this post. To read more about Neil, see our
About page.
Latest posts by Neil Godfrey (see all)
---
If you enjoyed this post, please consider donating to Vridar. Thanks!
---