Ironically people who identify Islamic terrorists with the "true beliefs of Islam" are (unknowingly) serving as mouthpieces for those terrorists. The fact is Islamic terrorists believe they alone represent true Islam and that the vast majority of those who profess to be Muslims deserve to die. Those terrorists would love nothing more than to hear everyone say it is they who demonstrate what true Islam is really all about! (All other Muslims, far from being "enablers of extremism" or "potential killers themselves" are really on their way to Hell, they say.)
This post shares some of the main findings of an article published in the peer-reviewed Asian Journal of Social Science 38 (2010) 364-378, "The Alchemy of Martyrdom: Jihadi Salafism and Debates over Suicide Bombings in the Muslim World", by Mohammed M. Hafez.
(The terms 'radical Islamists', 'jihadists' and 'Jihadi Salafists' are used interchangeably. The terms exclude other Islamic groups such as the Muslim Brotherhood movements and Islamic nationalists such as Palestinian Hamas and Lebanese Hezbollah.)
This post covers three ways radical Islamists justify the killing of Muslims in their attacks —
their redefinition of Islamic piety, apostasy and heresy,
how they come to define their acts as martyrdom rather than suicide,
and how they unearth various texts of medieval scholars to justify the killing of civilians.
I trust readers will acknowledge the parameters of this discussion and not impute more into it than is concluded and for which evidence is advanced. There is far too much ignorant lunacy and dangerous fear-mongering being spread across the internet — not least from public intellectuals (Sam Harris, Richard Dawkins, Jerry Coyne, and co.) who ought to know better — and this series of posts on Vridar is the first of several that will attempt to shed some light on the actual facts, that is, the findings of scholarly research as published in reputable scholarly media.
The need for justification
We all need to justify what we consciously decide to do. Many of us even know of experiments that indicate we are unaware of the real reasons we decide to do X or Y and that the reasons we express, with conviction, can be demonstrated to be after-the-fact rationalizations. So human behaviour is not always a simple matter. That's why so many different perspectives can add to the complexity of our understanding of ourselves — sociologists, anthropologists, historians, psychologists, economists, biologists . . .
.
The debate among radical Muslims
M. M. Hafez begins his article by noting that jihadists have, since the 1970s, become increasingly cruel and indiscriminate towards even fell0w (radical) Muslims, and have accordingly had to defend themselves against accusations unjustifiable killing. This has produced a rather bizarre debate among the most radical Islamists themselves!
At the heart of these debates is a central paradox.

On the one hand, radical Islamists must anchor their violence in classical Islamic texts and traditions in order to uphold their image as bearers of authentic Islam and as followers of divine commandments.

On the other hand, the classical Islamic tradition imposes constraints on many aspects of their violent activism.

(pp. 364-5, my formatting)
.
Classical Islam's constraints
Against suicide
Quran 4:29-30: 'Nor kill (or destroy) yourselves: For verily Allah hath been to you Most Merciful! If any do that in rancor and injustice, — soon shall We cast them out into the Fire: And easy it is for Allah.'

A Prophetic tradition cited in Sahih Muslim and Sahih Bukhari: 'And whoever commits suicide with a piece of iron will be punished with the same piece of iron in the Hell Fire.'
.
Against killing fellow Muslims
Quran 4:93: 'If a man kills a believer intentionally, his recompense is Hell, to abide therein (For ever). And the wrath and curse of Allah are upon him, and a dreadful penalty is prepared for him.'
.
Against killing non-combatants
Quran 2:190: 'Fight in the path of God those who fight you, but do not transgress limits, for God does not love transgressors.'

Also in a Prophetic tradition quoted in Sahih Muslim: 'It is narrated on the authority of 'Abdullah that a woman was found killed in one of the battles fought by the Messenger of Allah (may peace be upon him). He disapproved of the killing of women and children.'
.
The intellectual father of Jihadism and his three arguments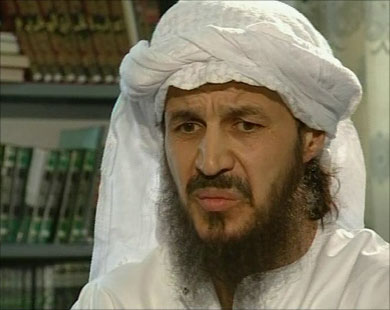 Muhammad al-Maqdisi, the infamous mentor of Abu Musab al-Zarqawi, the name behind many suicide terrorism attacks in Iraq before he was killed by the U.S. air-force in 2006, is linked to several tracts on suicide attacks that are published on the Tawhid wal Jihad website. [The Tawhid wal Jihad is now archived; perhaps http://jihadology.net/category/tawhed-ws/ has superseded it? — Neil, 7th August, 2015]. M. M. Hafez has distilled this diverse literature to three fundamental rationales that have become "the basis for Jihadi Salafist violence in the Muslim world":
their redefinition of Islamic piety, apostasy and heresy, to allocate most Muslims to the categories of "tyrants, apostates, heretics and infidels";
their defining of their terror acts to mean "martyrdom" instead of "suicide";
and how they unearth various texts of medieval scholars to justify the killing of civilians, including Muslims.
1. The meaning of Piety and Apostasy in Islam
Extremist or violent Islamists believe that mere verbal profession of faith is not enough. One must also demonstrate both a heart-felt sincerity and observable actions before one can be considered a true Muslim.
So who or what is their measure of being a true Muslim according to all three criteria?
Answer according to these radical jihadists: Go back to the very first seventh century Caliph, Abu Bakr. He was a Muslim, so goes the argument, but he was compelled to fight wars against others who claimed to be Muslims because they refused to pay the alms tax! That is, Abu Bakr judged people by their works, or lack thereof, and not solely on their words. So goes the argument.
Now in mainstream Islam repentance for apostasy makes one immune from the death penalty. But for Al Qaeda in Iraq, the "authority" of a thirteenth/fourteenth century scholar, Ibn Taymiyyah (1263-1328), repentance is possible only when Muslims are in control! So, in the case of Iraq, as goes the argument, Americans are still in control, or at least those serving American interests are still in control, so Iraqi Muslims under their rule have no opportunity for repentance!
The Terrorist argument
Quran 5:51: 'O you who believe! Do not take the Jews and the Christians for friends: they are friends of each other; and whoever among you takes them for a friend, then surely he is one of them; surely Allah does not guide the unjust people.'
This is the verse that Islamist terrorists use to justify killing any Muslim whom they deem to be submitting to the will of America.
According to [Al Qaeda in Iraq] one of the violations that place Muslims outside the creed is giving support to unbelievers over believers. By siding with the non-Muslims against the Muslim insurgents, the Iraqi forces have forfeited their claim to being Muslims and have become apostates. (p. 367)
Is there any Room for Repentance? — the debate
Unfortunately, in the eyes of Al Qaeda in Iraq the answer for most Muslims is "No".
However, [Al Qaeda in Iraq] defines support for the occupation and the existing regime in very broad terms that place nearly every Iraqi who is not an insurgent into the circle of enemies. (p. 368)
Even the highest ranking Shia Muslim in Iraq, al-Sastani, and all his supporters, are said to give at least tacit verbal assent to the existing regime in Iraq, and is hence an apostate!
Even if one who professes to be a Muslim in word and heart, and who has never allowed a single thought contrary to Islam to cross his mind, has at the same time offered any form of support at all for the invaders of Iraq, then that person is an apostate and worthy of death. Thus saith this extremist thinking.
Zarqawi justified the mass slaughter of Shia Muslims because many of them had volunteered to join the Iraqi security forces.
Zarqawi went so far as to declare all Shia Muslims to be enemies of true Islam because the Shia sect rejected the first three Caliphs of Islam —
These three, unfortunately for Shia Muslims, are the three pillars of the Sunni Muslims.
Also unhappily for Shia Muslims, they also have the temerity to question the chastity of 'Aisha, a wife of the Prophet Muhammad.
Finally, Shia Muslims are bad because they "hurl invectives" at Abu Hurayrah, a favourite historical figure/transmitter of Sunni traditions for Sunni Muslims.
Zarqawi went so far as to declare masses of Muslims to be "excommunicated", in effect no different from "infidels", and thus worthy of death.
This question was addressed as far back as the early years of jihadists. One such Jihadi Salafist, Abu Basir al-Tartusi, clearly distinguished between collective "apostasy" and individual faithlessness in a 1994 publication, Foundations of Takfir. (Online booklist here.)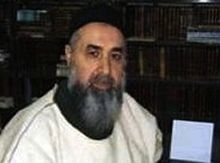 Al-Tartusi — the debate continued
Al-Tartusi argued that individuals could not be deemed apostates simply because they were part of a greater collective that was deemed heretical. So though Shia Muslims were declared heretical because of their doctrines, though any Muslim who did not actively advocate the rule of Islamic law in their nation was declared apostate, and though any Muslim who aided infidels against Muslims was also an infidel, no individual Muslim could be denounced as worthy of death unless and until a very long process had been followed.
Al-Tartusi insisted that no individual could be declared apostate — even if it were obvious to all and sundry that their beliefs and actions amounted to outright apostasy — until eight conditions had first been met. And if eventually a person's behaviour is found not to be covered by any of those eight conditions, the accuser of that person must adhere to strict requirements with respect to (1) alerting the presumed apostate to their sin, and (2) in establishing the truth of their charge,
Sayyid Imam al-Sharif is another radical Islamist who has since repented of his past jihadist program, and who (at the time of Hafez's 2010 article) is serving time in an Egyptian prison for his past activities. He is well known for his arguments against much terrorist violence, especially against Al Qaeda.
Al Tartusi cannot stop jihadist violence. But he can at least attempt to set up intellectual speed-bumps against it.
.
2. The difference between Martyrdom and Suicide
Islam strictly prohibits suicide. So how to "suicide terrorists" justify their actions?
Jihadi Salafists begin by pointing out that the Quran honours the martyr: 2:207; 3:169; 4:69; 4:74; 4:95-96; 9:20-22. Hafez singles out two passages that are the most cited in this connection:
Martyrdom
Quran 9:111: 'Allah hath purchased of the believers their persons and their goods; for theirs (in return) is the Garden (of Paradise): they fight in his cause, they slay and are slain: a promise binding on Him in truth . . ..'

Quran 2:154: 'And call not those who are slain in the way of Allah 'dead.' Nay, they are living, only ye perceive not.'
On top of that, Allah calls upon believers to fight against unbelievers with whatever powers or abilities they have, even their lives:
Quran 2:216: 'Fighting is commanded upon you even though it is disagreeable to you. But it is possible that you dislike something which is good for you and that you love something which is bad for you. God knows, but you know not.'
So what is the difference between suicide and martyrdom?
As they put it, there is a fundamental qualitative difference between the intentions of a person committing suicide to kill oneself and one committing suicide to kill 'enemies of Islam and Muslims.'

The former is a depressed person who has given up on life and cannot bear his hopelessness. His suicide is about escapism, the deviation of a weak mind.

Martyrs, on the other hand, are about noble sacrifice by strong-willed individuals.

(pp. 371-371)
So the fundamental difference between suicide and martyrdom is "intentionality".
On the the Tawhid wal Jihad website mentioned above Abu Qatada al-Falistini has made the difference clear. Imagine, he says, a companion of the Prophet Muhammad who is seriously wounded in battle and finding the pain unbearable. The wounded soldier falls upon his sword to end his pain. That, argues Abu Qatada, is a selfish act; it is suicide. By killing himself he benefited no-one but himself.
However, now imagine a soldier in battle who, after hearing the words of Muhammad promising great rewards of martyrdom, rushes towards the enemy ranks and plunges himself into them in order to become a martyr himself. Such an act has many benefits for the army of Muslims. It can cause consternation amongst the enemy who see how recklessly courageous Muslim soldiers are and lead them to be less likely to attack Muslims in future, or even surrender; it can inspire fellow Muslim soldiers to be just as courageous.
The inconsistency
Hafez makes the appropriate observation:
It is remarkable to note the self-interested and contradictory ways Jihadi Salafists employ and dismiss the notion of human intentionality.

In the case of killing fellow Muslims (discussed above) those deemed 'apostates' are killed regardless of their intentions or reasons for their conduct. The intentions behind their actions are dismissed as irrelevant as long as their manifest conduct appears to be in violation of major Islamic principles.

In the case of suicide bombings, however, the outward appearance of violating major Islamic principles against self-immolation is treated as secondary to the intention of the bombers. It does not matter that the suicide bomber is killing himself, as long as his intention is to raise God's word on earth.

This shifting methodology clearly reflects the tendentious nature of Jihadi Salafist interpretations of Islamic tradition. (p. 373, my formatting)
.
3 (a). Killing Civilians
Jihadi Salafists (and even some who have come from the Muslim Brotherhood tradition) have used the following to justify killing of civilians:
Traditions involving catapult attacks on positions where civilians may be present and the "night raids" in Sahih Muslim: 'It is reported on the authority of Sa'b b. Jaththama that the Prophet of Allah (may peace be upon him), when asked about the women and children of the polytheists being killed during the night raid, said: "They are from them."'

Quran 16:126: 'And if you take your turn, then punish with the like of that with which you were afflicted.'
The other side of the debate
We met Abu Basir al-Tartusi above and he appears here again to argue against those who continue in the same violent path he once trecked. Here he is joined by Abu Muhammad al-Maqdisi (also mentioned above as the tutor of al-Zarqawi).
Abu Basir [al-Tartusi], for instance, argues that there are unequivocal . . . verses and traditions that are absolute . . . in their command not to intentionally kill civilians. Therefore, one should not use verses subject to multiple interpretations . . . or rulings by scholars to override the clear and absolute Quranic and Prophetic commands. Doing so elevates the rulings of fallible scholars over clear commands by infallible divine beings. (p. 374)
Al-Maqdisi argues that the "night raid" rule covers the exceptional cases and is not the rule. The implied rule is that combatants can normally distinguish between enemy soldiers and civilians and are thus expected to avoid arming the latter. Further, if this tradition requires Muslims to be very careful to avoid harming unbeliever civilians, how much more careful should they be in avoiding harm to Muslim civilians.
3 (b). Killing Muslim Human Shields
The killing of Muslim civilians has been justified as follows: "The scholars" have decreed that it is legitimate for Muslim armies to kill other Muslims "if they are serving willingly or unwillingly as human shields for invaders."
Al Qaeda in Iraq have interpreted this ruling to allow them to kill Muslims in public spaces, since it argues that the enemy (occupation forces) are hiding behind Muslim citizens in market places etc. If such attacks were to stop for fear of harming Muslims, then the enemy powers would win by default. No attacks could be made against them at all.
This outcome harms the 'collective' interests of Muslims by allowing unbelievers to control Muslim lands and wealth and inflict humiliation and suffering on the entirety of the Muslim nation. (p. 375)
Jihadi Salafists extend the logic of this argument to justify self-sacrifice. This is the argument expressed by Al-Zarqawi up till his death in 2006, though it had been made numerous times before him, as is evidenced on the Tawhid wal Jihad website. The argument runs as follows.
It is wrong to kill a fellow Muslim for two reasons: the harm done to the one killed and the harm done to the murderer.
It is also wrong to kill oneself, but in this case the only harm done is to oneself.
Therefore . . . .
It is a greater wrong to kill other Muslims than to commit suicide.
Given this hierarchy of sins,
If it is permissible to kill Muslim human shields,
It must be even more permissible to commit the lesser sin of killing oneself — If it is done to benefit Muslims and the cause of God.
But all is debatable
Others who have been down this path have pulled back and argue against it. So Abu Basir al-Tartusi has argued that this rule allowing the killing of human shields comes with four tight strings attached:
If there is any way to fight the aggressor without harming human shields then that way must be followed;
It must be clear that not harming the human shields results in a greater harm to Muslims generally;
The benefit from killing human shields must be "absolutely clear and undisputable" — not a "mere possibility or a probabilistic outcome."
If the above three conditions are met, it is permissible to kill the human shields but only if the intent is to kill the enemy, not the Muslims.
Conclusion
Al Qaeda and its affiliates have come under intense fire even from other militant Islamists (their friends) as well as their foes because of their killing of civilians, especially Muslim civilians. Hafez addresses their responses to some of these criticisms but I will not go into all the justifications of the jihadists here. The above material gives us the idea.
So let's conclude with Hafez's own words:
In sum, Jihadi Salafists' interest in justifying a deadly tactic has led them to rely opportunistically on ambiguous traditions and rulings subject to stringent conditionality in order to circumvent more clear and absolute verses and prohibitions of Islam. Rather than approach historical rulings and traditions from the point of view of reconciling them with clear verses and traditions that counsel against indiscriminateness and cruelty in warfare, they choose to ignore context, conditionality and theories of jurisprudence to opportunistically frame suicide attacks as martyrdom in the path of God. (p. 378)
The following two tabs change content below.
Neil Godfrey
Neil is the author of this post. To read more about Neil, see our
About page.
Latest posts by Neil Godfrey (see all)
---
If you enjoyed this post, please consider donating to Vridar. Thanks!
---