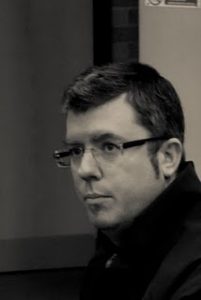 Available online is a Political Studies Review 2009 article "The Study of Terrorism after 11 September 2001: Problems, Challenges and Future Developments" by Richard Jackson "of Aberystwyth University". (Professor Richard Jackson has since moved to the University of Otago so is not to be confused with the current Richard Jackson at Aberystwyth University who is Professor of Accounting and Finance.)
I am copying an extract from that article here, having changed some of its formatting and added highlighting for easier reading. This section is a damning indictment on the popular notion of "religious terrorism" so I should first quote the far more optimistic abstract of the entire article.
Terrorism studies is one of the fastest-growing areas of social scientific research in the English-speaking world. This article examines some of the main challenges, problems and future developments facing the wider terrorism studies field through a review of seven recently published books. It argues that while a great deal of the current research is characterised by a persistent set of weaknesses, an increasing number of theoretically rigorous and critically oriented studies that challenge established views suggest genuine reasons for optimism about the future of terrorism research.
So there is hope beyond the travesty addressed in the following extract. (I have copied the details of the cited works at the end.)
The Rise of 'Islamic Terrorism' Studies
Predicated on the popular notion of 'religious terrorism' first articulated by David Rapoport (1984) and galvanised by the identities of the 11 September 2001 attackers and the massive media coverage given to al-Qa'eda, an extremely large literature on 'Islamic terrorism' has developed in the past six years (Jackson, 2007a). Silke's analysis of articles published in the leading terrorism studies journals demonstrates that studies on al-Qa'eda and affiliated groups grew significantly after 1995 and now make up a significant proportion of all terrorism studies published in the core journals (Silke, 2004b).
With a few notable exceptions (see Gerges, 2005; Gunning,2007b; Halliday, 2002), the vast majority of this literature can be criticised for
its orientalist outlook,
its political biases
and its descriptive over-generalisations,
misconceptions
and lack of empirically grounded knowledge (see Jackson, 2007a).
Rooted in an uncritical and simple-minded acceptance of the notion of a 'new' kind of 'religious terrorism', this literature
typically adopts an undifferentiated and highly exaggerated view of the threat posed by 'Islamism',
traces a causal link between Islamic doctrine and terrorist violence,
attributes religious as opposed to political motives to 'Islamic terrorists',
fails to differentiate between local political struggles and a global anti-Western movement
and assumes that the religious motivations of 'Islamic terrorism' rule out all possibilities for dialogue and diplomacy
– among others.
Shmuel Bar's (2006) Warrant for Terror is in many ways emblematic of this popular literature. Based on an analysis of a large number of recent fatwas, or the legal opinions of Islamic jurists that deal with the permissibility or prohibition of actions (Bar, 2006, p. x), Bar's aim is to explore the role fatwas play in 'Islam-motivated terrorism' (p. xiii). Continue reading "Flawed and Dangerous: The Popular Notion of "Religious Terrorism""