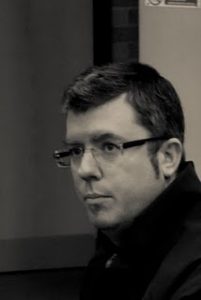 Available online is a Political Studies Review 2009 article "The Study of Terrorism after 11 September 2001: Problems, Challenges and Future Developments" by Richard Jackson "of Aberystwyth University". (Professor Richard Jackson has since moved to the University of Otago so is not to be confused with the current Richard Jackson at Aberystwyth University who is Professor of Accounting and Finance.)
I am copying an extract from that article here, having changed some of its formatting and added highlighting for easier reading. This section is a damning indictment on the popular notion of "religious terrorism" so I should first quote the far more optimistic abstract of the entire article.
Terrorism studies is one of the fastest-growing areas of social scientific research in the English-speaking world. This article examines some of the main challenges, problems and future developments facing the wider terrorism studies field through a review of seven recently published books. It argues that while a great deal of the current research is characterised by a persistent set of weaknesses, an increasing number of theoretically rigorous and critically oriented studies that challenge established views suggest genuine reasons for optimism about the future of terrorism research.
So there is hope beyond the travesty addressed in the following extract. (I have copied the details of the cited works at the end.)
The Rise of 'Islamic Terrorism' Studies
Predicated on the popular notion of 'religious terrorism' first articulated by David Rapoport (1984) and galvanised by the identities of the 11 September 2001 attackers and the massive media coverage given to al-Qa'eda, an extremely large literature on 'Islamic terrorism' has developed in the past six years (Jackson, 2007a). Silke's analysis of articles published in the leading terrorism studies journals demonstrates that studies on al-Qa'eda and affiliated groups grew significantly after 1995 and now make up a significant proportion of all terrorism studies published in the core journals (Silke, 2004b).
With a few notable exceptions (see Gerges, 2005; Gunning,2007b; Halliday, 2002), the vast majority of this literature can be criticised for
its orientalist outlook,
its political biases
and its descriptive over-generalisations,
misconceptions
and lack of empirically grounded knowledge (see Jackson, 2007a).
Rooted in an uncritical and simple-minded acceptance of the notion of a 'new' kind of 'religious terrorism', this literature
typically adopts an undifferentiated and highly exaggerated view of the threat posed by 'Islamism',
traces a causal link between Islamic doctrine and terrorist violence,
attributes religious as opposed to political motives to 'Islamic terrorists',
fails to differentiate between local political struggles and a global anti-Western movement
and assumes that the religious motivations of 'Islamic terrorism' rule out all possibilities for dialogue and diplomacy
– among others.
Shmuel Bar's (2006) Warrant for Terror is in many ways emblematic of this popular literature. Based on an analysis of a large number of recent fatwas, or the legal opinions of Islamic jurists that deal with the permissibility or prohibition of actions (Bar, 2006, p. x), Bar's aim is to explore the role fatwas play in 'Islam-motivated terrorism' (p. xiii).
His argument, moreover, is
that 'there is no religious firewall between the radicals and mainstream orthodox Muslims' (p. x),
that 'Islamic terrorism derives legitimacy and justification from Islamic mores and legal thought' (p. 113)
and that 'the role of the radical 'ulama and their fatwas in legitimising terrorism is a pivotal one' that both motivates the terrorist foot soldiers and convinces 'believing Muslims through religious and legal arguments to adopt the path of jihad' (p. 114).
Moreover, he suggests that until the Western political and legal arsenal adapts itself to the reality of this 'religious war', through, for example, restricting the boundaries of religious freedom, it will struggle in vain to control 'Islamic terrorism' (p. 118).
There are a number of analytical and ethical-normative problems with the dominant account of 'Islamic terrorism' which Warrant for Terror reproduces.
Analytical and ethical-normative problems
First, from a scholarly perspective it can be demonstrated that many of the core assumptions and assertions of the 'Islamic terrorism' literature lack an empirical basis and draw dubious conclusions based on popular media and official sources rather than ethnographic field research or in-depth knowledge of specific societies.
Bar's book, for example, fails to meet scholarly standards of rigour in a number of important regards. Apart from its failure to describe his sample choice (there are literally tens of thousands of fatwas every year to choose from) or his mode of textual analysis, he cannot explain the causal link he asserts from the violent content of the fatwas he examines to the beliefs and actions of terrorist 'foot soldiers' and 'ordinary Muslims'. That is, because he conducted no interviews or field research, he cannot provide a theoretical or evidentiary basis for demonstrating that the fatwas influenced the attitudes or behaviour of anyone, much less that they were 'pivotal' to the constitution of terrorism.
More importantly, he provides no real evidence that the ulama who issue these fatwas are anything more than a lunatic fringe who lack widespread support (see Gerges, 2005).
In a sense, Bar's analysis is akin to examining the sermons of Jerry Falwell, Pat Robertson or Ian Paisley and concluding that they are the pivotal explanation for anti-abortion violence in the United States, anti-Catholic violence in Northern Ireland and all other forms of right-wing Christian-related violence.
The reality is that 'it is nonsense to seek the causes, as distinct from legitimation, of violence in the texts or traditions of any religion' (Halliday, 2002, p. 46, p. 78), because all religions have texts or traditions that allow a violent (or a pacifist) reading. It is not that the rhetorical justifications of violence are unimportant or that terrorist groups never appeal to religious ideas, but simply that they are secondary to the strategic decision to employ violence in pursuit of political goals.
Moreover, just as it is not possible to make generalisations about Christians as a single global entity, so it is highly dubious to make generalisations about 'Islam' and 'terrorism' without first locating the discussion in a specific historical,social and political context.
In addition, a growing number of studies have concluded that there is no causal link between Islam and terrorism specifically or between terrorism and religion generally (Pape, 2005; Holmes, 2005), and that on careful examination the 'new terrorism' thesis lacks credibility (Copeland, 2001; Spencer, 2006). And yet it is on these largely mythical foundations that a large and influential scholarly and popular literature is currently based.
Second, and more importantly, there are important political-normative consequences of constructing and reproducing the notion of'Islamic terrorism'.
In the first place, the broader discourse of 'Islamic terrorism' functions to deflect attention from the hegemonic exercise of power by Western states. By locating the sources of contemporary terrorism in religious extremism rather than as a response to Western policies or state repression the discourse works to depoliticise, decontextualise and de-historicise the grievances and counter-hegemonic struggles of groups and societies (Jackson, 2007a).
Related to this, it is demonstrable that the discourse of 'Islamic terrorism' has functioned as a legitimising discourse for a range of international and domestic political projects, including:
regime change in states like Afghanistan and Iraq;
the expansion of a military presence to new regions, such as Central Asia;
the control of strategic resources like oil;
increased military and political support for allies in strategic regions like the Horn of Africa and Central America;
increased resources and power for the military establishment;
and more broadly, the preservation and extension of a Western-dominated liberal international order – among others.
Finally, there seems little question that the widespread notion of 'Islamic terrorism' as an academic and political term has functioned to
construct Muslims as a 'suspect community' (Hillyard,1993),
increase levels of Islamophobia and hate crimes directed at Muslims,
poison community trust and inter-communal relations
and undermine dialogue-based approaches to conflict resolution.
For these reasons, terrorism scholars need to engage in rigorous critical self-reflection regarding both the language of so-called religious terrorism and the evidentiary basis of knowledge about it.
.
Works cited
Bar, S. (2006) Warrant for Terror: Fatwas of Radical Islam and the Duty of Jihad. Lanham MD: Rowman & Littlefield.
Copeland, T. (2001) 'Is the New Terrorism Really New? An Analysis of the New Paradigm for Terrorism', Journal of Conflict Studies, 11 (2), 91–105
Gerges, F. (2005) The Far Enemy: Why Jihad Went Global. Cambridge NY: Cambridge University Press.
Gunning, J. (2007b) Hamas in Politics: Representation, Religion, Violence. London: Hurst.
Halliday, F. (2002) Two Hours that Shook the World – September 11, 2001: Causes and Consequences. London: Saqi Books.
Hillyard, P. (1993) Suspect Community: People's Experience of the Prevention of Terrorism Acts in Britain. London: Pluto.
Holmes, S. (2005) 'Al Qaeda, September 11, 2001', in D. Gambetta (ed.), Making Sense of Suicide Missions. Oxford: Oxford University Press, pp. 131–72.
Jackson, R. (2007a) 'Constructing Enemies: "Islamic Terrorism" in Political and Academic Discourse', Government and Opposition, 42 (3), 394–426.
Pape, R. (2005) Dying to Win: The Strategic Logic of Suicide Terrorism. NewYork: Random House.
Rapoport, D. (1984) 'Fear and Trembling: Terrorism in Three Religious Traditions', American Political Science Review, 78 (3), 658–77.
Silke, A. (2004b) 'The Road Less Travelled: Recent Trends in Terrorism Research', in A. Silke (ed.), Research on Terrorism: Trends, Achievements and Failures. London: Frank Cass, pp. 186–213.
Spencer, A. (2006) 'Questioning the Concept of "New Terrorism"', Peace, Conflict and Development, 8, 1–33.
The following two tabs change content below.
Neil Godfrey
Neil is the author of this post. To read more about Neil, see our
About page.
Latest posts by Neil Godfrey (see all)
---
If you enjoyed this post, please consider donating to Vridar. Thanks!
---