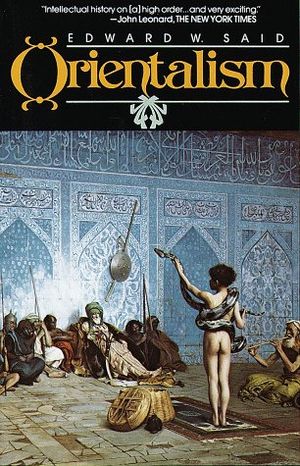 One of the most influential publications of the twentieth century was Orientalism [link is to the Wikipedia article on the book] by Palestinian born American scholar Edward Said. The book has been translated into 36 languages and said to have revolutionized Middle Eastern studies in the U.S. Naturally, as with any major revolutionary work that challenges conventional ways of thinking, it has had its critics. I single out here some of Said's commentary on Western attitudes towards Islam that I believe stand as valid today as they were when first published in 1978 and expanded in 1994. My own comments are in blue italics.
The principle dogmas of Orientalism:
The absolute and systematic difference between the West, which is rational, developed, humane, superior, and the Orient, which is aberrant, underdeveloped, inferior.
Abstractions about the Orient, particularly those based on texts representing a "classical" Oriental civilization, are always preferable to direct evidence drawn from modern Oriental realities.
The Orient is eternal, uniform, and incapable of defining itself, therefore it is assumed that a highly generalized and systematic vocabulary for describing the Orient from a Western standpoint is inevitable and even scientifically "objective."
The Orient is at bottom something either to be feared (the Yellow Peril, the Mongol hordes, the brown dominion) or to be controlled (by pacification, research and development, outright occupation whenever possible).
Every one of those dogmas has come through loud and clear in the the writings of Sam Harris, Jerry Coyne and others, as well, of course, in many recent comments on this blog. We do not have to get to know or learn about Muslims from their own writings or history; we only need to pick up the Koran to see our suspicions and fears confirmed.
Islamic Orientalism accordingly believes there are still things such as "an Islamic society, an Arab mind, an Oriental psyche."
It makes no difference whether we are talking about a situation in Bangladesh or events in Egypt, Palestine, Afghanistan or Bedford. The world is facing a threat from a singular religious belief system that threatens Western civilization.
Every facet of societies in the modern Islamic world is anachronistically interpreted through texts like the Koran.
Islam, or a seventh century ideal of it constituted by the Orientalist, is assumed to possess the unity that eludes the more recent and important influences of colonialism, imperialism, and even ordinary politics. Clichés about how Muslims . . . behave are bandied about with a nonchalance no one would risk in talking about blacks or Jews. At best, the Muslim is a "native informant" for the Orientalist. Secretly, however, he remains a despised heretic who for his sins must additionally endure the entirely thankless position of being known — negatively, that is — as an anti-Zionist. (p. 301)

I consider Orientalism's failure to have been a human as much as an intellectual one; for in having to take up a position of irreducible opposition to a region of the world it considered alien to its own, Orientalism failed to identify with human experience, failed to see it as human experience. (p. 228)
If anyone dares to suggest that colonialism or national political factors have had anything to do with the troubles we see expressed by anyone who can also be identified as a Muslim, they are dismissed as naive, haters of America, apologists for terror.
Islamic Orientalism makes "reductive, negative generalizations" about Islam. It presumes "that Islam is a unitary phenomenon, unlike any other religion or civilization", "antihuman, incapable of development, self-knowledge, or objectivity, as well as uncreative, unscientific, and authoritarian." Islam is "monolithic, scornful of ordinary human experience, gross, reductive, unchanging." It is "one prototype of closed traditional societies."
How often has this been the base line of what I think can rightly be called Islamophobia. There is only one Islam and all Muslims are potential instruments of acting out or quietly supporting its most extremist manifestations.
Islam can signify all at once, "a society, a religion, a prototype, and an actuality." "Each of the many diverse aspects of Islamic culture could be seen . . . as a direct reflection of an unvarying matrix, a particular theory of God, that compels them all into meaning and order: development, history, tradition, reality in Islam are therefore interchangeable." In reality, of course, history cannot be reduced to culture and culture cannot be reduced to ideology, and ideology cannot be reduced to theology.
Yet many commenters do just that. What is seen happening in Bangladesh, Egypt, Palestine, France, UK, can indeed by reduced to theology.
Quotes from American textbooks: "few people of this [Arab] area even know that there is a better way to live." "What links the people of the Middle East together? The last link is the Arab's hostility — hatred — toward the Jews and the nation of Israel." "The Moslem religion, called Islam, began in the seventh century. It was started by a wealthy businessman of Arabia, called Mohammed. He claimed that he was a prophet. He found followers among other Arabs. He told them that they were picked to rule the world."
How many have learned that school lesson well!
The Oriental is imagined to feel his world threatened by a superior civilization; yet his motives are impelled, not by some positive desire for freedom, political independence, or cultural achievement on their own terms, but instead by rancor and jealous malice. (p. 249)
Or by theology that fuels that rancor and jealous malice. "They hate us because of our freedoms."
Against the role of Islam as a transcendent, compelling Oriental fact, the realities of everyday human experience, of nationalism, class struggle, the individualizing experiences of love, anger, or human work are relatively inconsequential. The diversity among the Islamic countries, whether they are republican, feudal or monarchical, and understanding them in terms of their historical experiences and resistance (both political and nonpolitical) with colonialism, are irrelevant to understanding the nature and motives and mindsets of Muslim nations.
That is, Islam is the dark medieval cloak that is place upon them all and that prevents us from relating to them, or even seeing and understanding them as human, motivated by the same human desires in their everyday lives that motivate us, responding as humans to localized human conditions.
Orientals were rarely seen or looked at; they were seen through, analyzed not as citizens, or even people, but as problems to be solved or confined or — as the colonial powers openly coveted their territory — taken over. (p. 207)
In that light, I suggest, what has changed in recent years is that "the Islamic Oriental" has become all the more threatening and problematic because he has broken out of his place as our submissive colonial subject. He has fought back while those who loathe open political violence have, worst of all, even left their natural place in preference for our own neighbourhoods.
It seems a common human failing to prefer the schematic authority of a text to the disorientations of direct encounters with the human. (p. 93)
How often we told all we need to know about Muslims by what Westerners read in their Koran.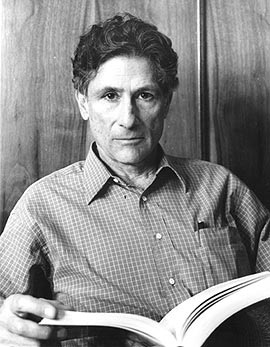 The following two tabs change content below.
Neil Godfrey
Neil is the author of this post. To read more about Neil, see our
About page.
Latest posts by Neil Godfrey (see all)
---
If you enjoyed this post, please consider donating to Vridar. Thanks!
---