Why I never became a journalist
In my first two years of college, I wandered from major to major — theatre, undecided, political science. One muggy day in the summer of 1979, I realized I was going nowhere. I was working in Columbus, Ohio, for a guy whose business model had something to do with selling frozen meat door to door. My meals consisted mainly of bread, peanut butter, and orange soda (or "pop").
I was flat broke, with no options. So I decided to join the U.S. Air Force, following in my dad's footsteps. To make a long story short, my language aptitude scores landed me in Russian language school at Monterey, then on to an overseas assignment. The job was interesting, and living in Berlin was a great experience, but I knew from the outset I was going to stay in only for the minimum four-year stint, and then head back to school.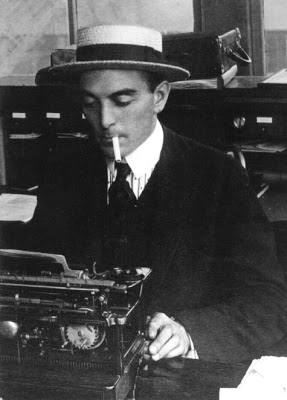 This time I knew exactly which I degree I wanted to pursue: a bachelor of arts in journalism. At the University of Maryland, I bided my time, waiting for seats in the first upper-level journalism class to open up. In the intervening period, I took lots of history courses as electives.
At last, I found myself on the first day of my first journalism class. The professor greeted us all and then asked us to go around the room, give a short introduction, and say which kind of journalism we were focused on. Everybody except me and one other guy said, "Radio and Television." We, the two dinosaurs, had indicated we were interested only in print journalism.
At that very moment, I knew I couldn't stay. Journalism was now a job for the shallow, pretty people. The beat reporter stabbing away at his typewriter with his index fingers trying to meet a deadline was a figment of my imagination, the ghost of a bygone era.
The power of self-selection
I selected myself out of my chosen field of study. I dropped my classes, switched to history, and never looked back. Since that time, mainstream journalism has gotten much, much worse. Had I stayed, I alone couldn't have changed anything. But together, the large numbers of people who took themselves out of the mix — who decided not to stick it out and try to stem the tide — might have. Or perhaps not.
The power of self-selection often goes unnoticed. It's a kind of opportunity cost. What would have happened if such-and-such had not happened? Who gives up? What sorts of people remain? Do they represent a broad section of society, or have the pressures of the system ensured that only certain people who think "the right way" have a voice?