Continuing the series on Friction: How Radicalization Happens to Them and Us by Clark McCauley and Sophia Moskalenko. Previous post: How Terrorists… 1 – Personal Grievance.
This post looks at the psychological mechanisms at work among those who are radicalized and turn to terrorist acts in response to threats or harm inflicted on a group of cause they care about.
Readiness to sacrifice for friends and family is so common that it is often seen as natural and no more in need of explanation than having two eyes. But sacrifices for non-kin present more of a puzzle.
.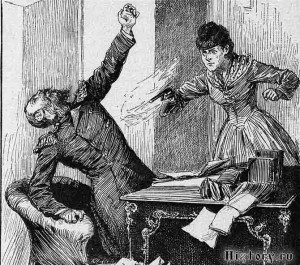 Vera Zazulich (alt Zasulich. Link is to Wikipedia article)
Nineteenth century Russia was a time of social turmoil. Vera Zazulich, from a modest noble family, became involved in student activist circles. She was arrested and exiled to a remote village in 1869 but returned to mix with a new student group.
Zasulich became outraged over an event she read about in the newspapers — the flogging of a political prisoner. The Governor of St Petersburg, Trepov, had passed the prisoner twice; the first time the prisoner removed his hat but not the second time. Trepov ordered him to be flogged. Zasulich did not know the prisoner, was not herself threatened in any way, but according to her own testimony at her trial she decided to risk her own life to follow her conscience and attempt deliver justice upon cruel government officials for their mistreatment of student activists. (Zasulich had planned with a friend to kill two government officials and drew lots to decide their respective targets.)
Their motivation was to see justice done. It was entirely altruistic. They had nothing to gain; Zasulich was acting on behalf of people she did not know against others she did not know personally. Her actions and testimony following her crime (she did not attempt to hide and said she was prepared to face any penalty the court decided) make it clear that she had nothing to gain for herself. Continue reading "How Terrorists Are Made: 2 — Group Grievance"