Religion has not gone away since the end of the Europe's religious wars and the ensuing Age of Enlightenment. Indeed, scientific advances and the rise of secularism may even be largely responsible for religious revivals. Anthropologist Scott Atran writes about current research on religion, including his own. One of his online 2012 articles, God and the Ivory Tower: What we don't understand about religion just might kill us. Now I used to love Richard Dawkins' colourful critique of religion. Who could possibly argue with:
The God of the Old Testament is arguably the most unpleasant character in all fiction: jealous and proud of it; a petty, unjust, unforgiving control-freak; a vindictive, bloodthirsty ethnic cleanser; a misogynistic, homophobic, racist, infanticidal, genocidal, filicidal, pestilential, megalomaniacal, sadomasochistic, capriciously malevolent bully. (God Delusion, p. 51)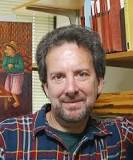 But Scott Atran is one scholar who is forcing me into a rethink lately. He argues that it is misguided to think that religion will go away if we can rationally disprove all of its beliefs and premises. Fighting religion with reason and facts just doesn't work because that sort of tactic completely misunderstands what religion is. Religious people know their beliefs are counter-intuitive and do not conform to the commonsense systems of thought that govern our everyday functioning in the physical world. Indeed, Atran argues, that's the point of religion, and there is a clear benefit to groups and individuals within groups because of this. I will explain the arguments and evidence in future posts.
Till then, there is a clue to Atran's conclusions in the following observation:
Thus, a century ago, while visiting the United States, Max Weber (1946:46) observed that even the most hard-headed capitalist would make it his business to advertise his faith in order to display his trustworthiness to others. . . . [P]eople apparently infer that explicit professions of faith carry the implicit message that trustworthiness matters — in the unblinking and forever watchful eyes of God — and commitments will be met even at great cost and even when there is no hope of reward. Science and secular ideology are poor competitors in this regard. (In Gods We Trust, p. 276. )
I expect to post more articles referencing Scott Atran's works (In Gods We Trust is only one of his titles that I have beside me to read) on the nature of religion in the coming year and more) but till I start in earnest I leave here his concluding distinctions between Science and Religion.
1. Metaphors and Analogies
Atran uses "metarepresentational ideas" but I choose to use "metaphors and analogies" in this post. (I can't deny Atran's language is at a very high conceptual level and if you are needing to relieve a headache you do not want to read Atran's In Gods We Trust.)
Science uses metaphors to help us understand some new theory. In the olden days (when I was at school) we learned that the atom was a bit like a miniature solar system: a heavy sun-like core of protons and neutrons with planet-like electrons hurtling around it.
Scott Atran points out that Maharishi Mahesh Yogi (yes, the one of Beatles fame, the inspiration of Sexy Sadie) widely publicized his spiritual concept of the microcosm and macrocosm, of the atom and the solar system, gravity and electromagnetism, into some sort of unified religious-scientific field theory. But there is a significant difference:
The Maharishi's disciples, unlike those of Einstein and Bohr, seek an eternal "truth" that harmonizes smaller bodies (especially human bodies) with larger nature (especially the surrounding ecology). This truth is sustained by the faith in the authority of those charged with continually reinterpreting it and fitting it to new circumstances. (p. 277)
Here's the difference.
Science aims to reduce the analogy to a factual description, where the terms of the analogy are finally specified, with no loose ends . . . . Science seeks to kill the metaphor, religion strives to keep it poetic.
Religion strives to keep the metaphor alive, and to keep it poetic and endlessly open to further elaboration and extrapolation. The metaphors of religion are never fully assimilated with factual and commonsensical beliefs.
The are displayed, discussed, interpreted, and reinterpreted as doctrines, dogmas, sacred texts, or "norms" that further illustrate beliefs and behaviors rather than describe beliefs and behaviors. The fact that religious beliefs do not lend themselves to any kind of clear and final comprehension allows their learning, teaching, exegesis, and circumstantial application to go on forever.
2. The Place of Humanity (and Agency)
Humans are only incidental presences in the scientific universe but they are central to religion. Scientific understanding of how the universe works would remain the same if humans never were mentioned at all. But religion without a key role for humanity would make no sense.
Related to this difference is the importance of "agency". Science has banished the idea that some agent is the cause of the way the universe works. Natural laws are the key to understanding what happens in the scientific world; a conscious mind or agent is responsible for "the life, universe and everything" in the religious world.
The result is that religion fares poorly against science in knowledge of impersonal affairs, whereas science cannot compete well morally with religion in human affairs.

Militant creationist attempts to place Genesis on a theoretical par with Darwin appear more ludicrous than lucid, whereas attempts by scientists and philosophers of science to replace religion with science generally prove more embarrassing than effective.
3. Moral Absolutes versus Ever Changing Truths
A third difference that seems crucial to social life is that religions arc morally absolute, however conceptually flexible and open-textured, whereas science endlessly pursues ever changing truth by strict and rigid means. Religion establishes truth to provide moral and social stability. Science sacrifices surety to discover truth's illusions. Religion abhors the competition for truth. Science can't live without it.
The solar system, continental forces, microbes, giraffes and chain saws don't care about and are not affected by changing moral systems. There are "more or less independent commonsense grounds for discovery and validation of knowledge" we acquire about the everyday physical world.
But this is not the case when it comes to what we strive to understand about "socially constructed relationships" among us: "reciprocity and responsibility, honor and humility, good and evil, or who should be pauper and who should be prince." There are no scientific grounds for independent discovery and evaluation of the truth about these sorts of things in the same way that there are for understanding the forces of nature.
This next statement will require some unpacking of its psychological and evolutionary basis in future posts, but let it pass here in summary form anyway.
Supernatural agents contribute to maintaining the cooperative trust of actors and the trustworthiness of communication by sanctifying the actual order of mutual understandings and social relations as the only morally and cosmically possible one.
Recall, here, Max Weber's observation of American business conversation:
Max Weber . . . observed that even the most hard-headed capitalist would make it his business to advertise his faith in order to display his trustworthiness to others. . . . [P]eople apparently infer that explicit professions of faith carry the implicit message that trustworthiness matters . . . .
Moreover, supernatural agency is also responsible for the physical and social elements of our world in its effort to ensure its moral order is sustained. Explanations of the physical universe will always provide inductive evidence for the certainty of explanations for the social and cosmic order as governed by supernatural agents.
4. Factual Knowledge has only a Support Role in Religion
Factual knowledge is not a principal aim of religion. It only plays a supporting role.
Only in the past decade has the Catholic Church reluctantly come to acknowledge the factual plausibility of the ideas of Copernicus, Galileo, and Darwin (Geitner, 1999). The earlier rejection of their theories stemmed from the challenges posed to a cosmic order unifying the moral and material worlds. . . . A lag time was necessary to refurbish and remake the moral and material connections in such a way that would permit faith in a unified cosmology to survive. (p. 278)
Why Religion Survives
Will have to delay this half of the post for a future time. We'll also cover why scientists may even be some of the least effective people when it comes to attempting to overthrow religion by attacking its belief systems.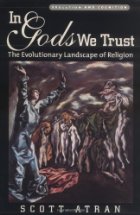 The following two tabs change content below.
Neil Godfrey
Neil is the author of this post. To read more about Neil, see our
About page.
Latest posts by Neil Godfrey (see all)
---
If you enjoyed this post, please consider donating to Vridar. Thanks!
---