And it's not just a handful of extremists, either: it's the legions of "moderate" enablers who, through either intimidation or cowardice, refuse to decry their co-religionists. No surprise given that the penalty for apostasy is death . . . . (Jerry Coyne accusing Muslims of not speaking out against acts of terrorism)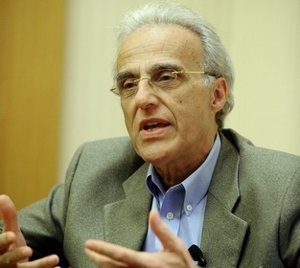 Coyne is advertizing his ignorance and fanning the same among his readers. The following comes from The Future of Islam by John Esposito, an authority on Islam. Pages 29-33 —
Muslim Denial
The level of disbelief [that Muslims were responsible for 9/11] among Muslims was and is astonishing — families of the hijackers in Saudi Arabia reportedly stating that their children were in fact still alive and Arabs insisting that no Arab could learn how to fly planes into the Twin Towers.
Many Muslims and Arabs have remained in a state of denial over this: the U.S. government failed to provide hard evidence that Muslims were involved; Israeli intelligence were behind the attacks; there was a cover-up of some sort.
Media Distortions
What sells are stories of confrontation and conflict, crises and tragedy.
A small but vocal minority that celebrated the attacks [of 9/11] as "payback time" for failed American foreign policies in the Middle East enjoyed widespread media coverage. Some Palestinians celebrating in the streets were featured over and over again on major stations.

Overshadowed were the shock and concern of many mainstream Muslims.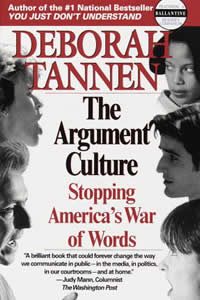 In fact the Gallup Poll found that 91% of Muslims interviewed believed the attacks were morally unjustified.
Few media outlets, then as now, covered the statements of Muslim leaders and organizations that did speak out, quickly issuing public statements, denouncing the terrorist attacks and expressing their condolences. Why were these voices not heard?
Muslims condemning violence and Islamic extremists simply don't make it into the news headlines. This is why much of the public simply assumes that Muslims have not condemned terrorism.
Thus the actions of a dangerous minority of Muslim extremists and terrorists become the distorting prism through which all Muslims and their religion are seen and understood. . . The media's failure to provide balanced coverage, thus compounding the problem . . . .
Even New York Times current affairs columnist Thomas Friedman declared the day after the London bombings that "no major Muslim cleric or religious body has ever issued a fatwa condemning Osama bin Laden." Yet in fact, the New York Times itself on October 17, 2001, published a full-page ad from the Becket Fund for Religious Liberty proclaiming:
Osama bin Laden hijacked four airplanes and a religion
along with published statements from some of the world's most prominent Muslim leaders condemning the attacks, including:
The Grand Mufti of Saudi Arabia and chairman of the Senior Ulama (Sheikh Abdulaziz al-Shaik
Principal of the Muslim College in London (Zaki Badawi)
Mufti Nizamuddin Shamzai of Pakistan
King Abdulla II of Jordan
The Organisation of the Islamic Conference.
Earlier, September 14, 2001, the BBC reported condemnations of the 9/11 attacks as acts of terrorism by a significant, influential and diverse group of religious leaders ranging from
Sheikh Muhammad Sayyid Tantawi, the Grand Sheikh of Cairo's al-Azhar University and Grand Imam of the al-Azhar Mosque (viewed by many as one of the highest authorities in Sunni Islam)
to
Ayatollah Kashani in Iran.
Others also strident in their condemnations:
Mustafa Mashhur (General Guide, Muslim Brotherhood, Egypt)
Qazi Hussain Ahmed (Ameer, Jamaat-e-Islami Pakistan, Pakistan)
Muti Rahman Nizami (Ameer, Jamaat-e-Islami Bangladesh, Bangladesh)
Sheikh Ahmad Yassin (founder, Islamic Resistance Movement [Hamas], Palestine)
Rashid Ghannoushi (president, Nahda Renaissance Movement, Tunisia)
Fazil Nour (president, PAS — Parti Islam SeMalaysia, Malaysia)
forty other Muslim scholars and politicians
All the above signed their names to the following:
The undersigned, leaders of Islamic movements, are horrified by the events of Tuesday 11 September 2001 in the United States which resulted in massive killing, destruction and attack on innocent lives. We express our deepest sympathies and sorrow. We condemn, in the strongest terms, the incidents, which are against all human and Islamic norms. This is grounded in the Noble Laws of Islam which forbid all forms of attacks on innocents. God Almighty says in the Holy Qur'an: "No bearer of burdens can bear the burden of another" (Surah al-Isra 17:15).