And it's not just a handful of extremists, either: it's the legions of "moderate" enablers who, through either intimidation or cowardice, refuse to decry their co-religionists. No surprise given that the penalty for apostasy is death . . . . (Jerry Coyne accusing Muslims of not speaking out against acts of terrorism)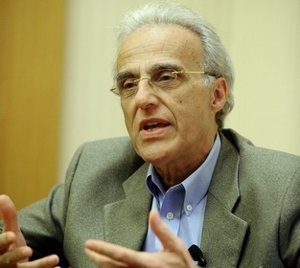 Coyne is advertizing his ignorance and fanning the same among his readers. The following comes from The Future of Islam by John Esposito, an authority on Islam. Pages 29-33 —
Muslim Denial
The level of disbelief [that Muslims were responsible for 9/11] among Muslims was and is astonishing — families of the hijackers in Saudi Arabia reportedly stating that their children were in fact still alive and Arabs insisting that no Arab could learn how to fly planes into the Twin Towers.
Many Muslims and Arabs have remained in a state of denial over this: the U.S. government failed to provide hard evidence that Muslims were involved; Israeli intelligence were behind the attacks; there was a cover-up of some sort.
Media Distortions
What sells are stories of confrontation and conflict, crises and tragedy.
A small but vocal minority that celebrated the attacks [of 9/11] as "payback time" for failed American foreign policies in the Middle East enjoyed widespread media coverage. Some Palestinians celebrating in the streets were featured over and over again on major stations.

Overshadowed were the shock and concern of many mainstream Muslims.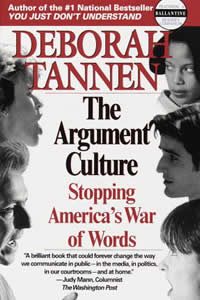 In fact the Gallup Poll found that 91% of Muslims interviewed believed the attacks were morally unjustified.
Few media outlets, then as now, covered the statements of Muslim leaders and organizations that did speak out, quickly issuing public statements, denouncing the terrorist attacks and expressing their condolences. Why were these voices not heard?
Muslims condemning violence and Islamic extremists simply don't make it into the news headlines. This is why much of the public simply assumes that Muslims have not condemned terrorism.
Thus the actions of a dangerous minority of Muslim extremists and terrorists become the distorting prism through which all Muslims and their religion are seen and understood. . . The media's failure to provide balanced coverage, thus compounding the problem . . . .
Even New York Times current affairs columnist Thomas Friedman declared the day after the London bombings that "no major Muslim cleric or religious body has ever issued a fatwa condemning Osama bin Laden." Yet in fact, the New York Times itself on October 17, 2001, published a full-page ad from the Becket Fund for Religious Liberty proclaiming:
Osama bin Laden hijacked four airplanes and a religion
along with published statements from some of the world's most prominent Muslim leaders condemning the attacks, including:
The Grand Mufti of Saudi Arabia and chairman of the Senior Ulama (Sheikh Abdulaziz al-Shaik
Principal of the Muslim College in London (Zaki Badawi)
Mufti Nizamuddin Shamzai of Pakistan
King Abdulla II of Jordan
The Organisation of the Islamic Conference.
Earlier, September 14, 2001, the BBC reported condemnations of the 9/11 attacks as acts of terrorism by a significant, influential and diverse group of religious leaders ranging from
Sheikh Muhammad Sayyid Tantawi, the Grand Sheikh of Cairo's al-Azhar University and Grand Imam of the al-Azhar Mosque (viewed by many as one of the highest authorities in Sunni Islam)
to
Ayatollah Kashani in Iran.
Others also strident in their condemnations:
Mustafa Mashhur (General Guide, Muslim Brotherhood, Egypt)
Qazi Hussain Ahmed (Ameer, Jamaat-e-Islami Pakistan, Pakistan)
Muti Rahman Nizami (Ameer, Jamaat-e-Islami Bangladesh, Bangladesh)
Sheikh Ahmad Yassin (founder, Islamic Resistance Movement [Hamas], Palestine)
Rashid Ghannoushi (president, Nahda Renaissance Movement, Tunisia)
Fazil Nour (president, PAS — Parti Islam SeMalaysia, Malaysia)
forty other Muslim scholars and politicians
All the above signed their names to the following:
The undersigned, leaders of Islamic movements, are horrified by the events of Tuesday 11 September 2001 in the United States which resulted in massive killing, destruction and attack on innocent lives. We express our deepest sympathies and sorrow. We condemn, in the strongest terms, the incidents, which are against all human and Islamic norms. This is grounded in the Noble Laws of Islam which forbid all forms of attacks on innocents. God Almighty says in the Holy Qur'an: "No bearer of burdens can bear the burden of another" (Surah al-Isra 17:15).
Fatwa against Osama bin Laden
September 27, 2001, a joint fatwa was issued condemning bin Laden's actions of 9/11 and sanctioning Muslim participation in the U.S. military response in Afghanistan.
This was issued by Sheikh Yusuf al-Qaradawi (chairman of the Sunna and Sira Council, Qatar) and Sheikh Taha Jabir al-Alwani (chairman of the North American Fiqh Council).
It stated that every Muslim had a duty to work to apprehend and bring to justice anyone who had planned, participated in or financed such attacks.
Saudi condemnation of attacks on American civilians
Leading Saudi newspaper, the Arab News, shortly after the bombings targeting Americans in Saudi Arabia in May 2003:
Words are inadequate to express the shock, the revulsion, the outrage at the suicide bombings in Riyadh. Are expatriates working here an army of occupation, to be slaughtered and terrorized into leaving? . . . We cannot say that suicide bombings in Israel and Russia are acceptable but not in Saudi Arabia. The cult of suicide bombings has to stop. So too has the chattering, malicious, vindictive hate propaganda. It has provided a fertile ground for ignorance and hatred to grow.

There is much in US policy to condemn; there are many aspects of Western society that offend — and where necessary, Arab governments condemn. But anti-Americanism and anti-Westernism for their own sake are crude, ignorant and destructive. They create hate. They must end. Otherwise there will be more barbarities.
Esposito states that many major Muslim leaders and organizations continued to respond to every major terrorist attack. The attacks in London (2005), in Glasgow (2007), in Mumbai (2008), were all followed by global statements by Muslim leaders and organizations condemning the terrorists and their actions.
Response to the London attacks
In response to the London attacks of 2005 a fatwa was issued by over 500 British Muslim religious leaders and scholars,
expressing condolences to the families of the victims, wishing the injured a speedy recovery, and stating that Islam condemns violence and destruction of innocent lives and that suicide bombings are "vehemently prohibited."
Al-Azhar's Tantawi condemned those responsible for the London attacks as
criminals who do not represent Islam or even truly understand (its message).
Prominent Shiite scholar, Ayatollah Mohammad Hussein Fadlallah:
These crimes are not accepted by any religion. It is a barbarism wholly rejected by Islam.
Hamas and Hizbollah likewise condemned the London bombings of civilians.
So why the popular myth that Muslims do not condemn terrorism?
Yet the conventional wisdom that Muslims do not condemn terrorism dies hard. To this day, American audiences still raise this charge despite the fact that Muslim scholars' and organizations' extensive condemnations (including fatwas) of the 9/11 attacks and subsequent acts of terrorism, issued in countries from Saudi Arabia to Malaysia to the United States, can be readily found in the international press and on the Internet.
See, for instance,
Charles Kurzman, Islamic Statements Against Terrorism
Also:
Sheila Musaji, "Muslims Denounce Terrorism: Muslim Voices Against Extremism and Terrorism."
Omid Safi, "Scholars of Islam & the Tragedy of Sept. 11th.
Tim Lubin, Washington and Lee University, "Islamic Responses to the Sept. 11 Attack."
The Becket Fund, "Osama Bin Laden Hijacked Four Airplanes and a Religion," October 17, 2001 (via archive.org).
Islam for Today, "Muslims Against Terrorism."
ReligiousTolerance.org, "Aftermath of the 9-11 Terrorist Attack: Voices of Moderate Muslims."
Al-Muhajabah's Islamic Pages, "Muslims Condemn Terrorist Attacks."
Juan Cole, "Friedman Wrong About Muslims Again," July 9, 2005.
Fatwa-Online, "Worship Jihaad WTC – New York, USA – 9/11."
Fatwa-Online, "Worship Jihaad Terrorism and Suicide Bombings."
The bitter and sweet fruit of this
Because of these Islamophobia spreading among communities, along with hate-crimes, discrimination and an eroding of civil liberties, Western Muslims are forced to live in increasingly hostile and suspicious American and European environments.
Yet this experience did compel Western Muslims to simultaneously reassess their identity and reexamine their understanding of Islam. Among the positive outcomes have been acceleration of internal discussion and debate among Muslims over what it means to be a Muslim in America or Europe, greater outreach on the part of Muslims to their non-Muslim communities, and more Muslim involvement in electoral politics and public affairs. (p. 33)
[vimeo http://vimeo.com/37918626]
(Guess the religion of the bareheaded female interviewer.)
The following two tabs change content below.
Neil Godfrey
Neil is the author of this post. To read more about Neil, see our
About page.
Latest posts by Neil Godfrey (see all)
---
If you enjoyed this post, please consider donating to Vridar. Thanks!
---