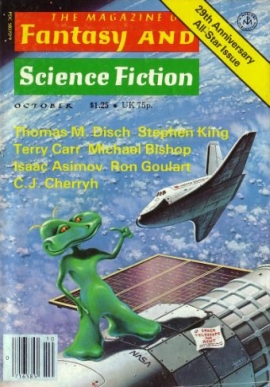 Some theologians like to study what they call the intersects between science fiction (which is a sub-genre of fantasy) and religion. That might be a cute way to spark interest in the gospel message, but in reality there is no intersection between the two at all, at least not cognitively. Scot Atran explains:
One clear and important distinction between fantasy and religion is the knowledge of its source. People generally attribute their personal fantasies and dreams to themselves and to events they've experienced. They also know or assume that public fictions (novels, movies, cartoons, etc.) were created by specific people who had particular intentions for doing so.

A religious text is another story. Followers believe it to be the work and word of deities themselves. Believers assume that sacred doctrine was first heard or transcribed in some long-forgotten time by chosen prophets or sages who were faithfully repeating or imagining what the deities had directly said or shown to them. (In Gods We Trust, p. 91)
As I have been showing in my posts on Dennis Nineham's lectures collated in The Use and Abuse of the Bible, theologians of the modern-day have salvaged the Bible from the ravages of standard literary and historical criticism by declaring that its authors were imbued with remarkable spiritual insights into the meaning of the events they witnessed and modern readers who have faith will recognize this gift of theirs in the Scriptures. This is, in effect, a more sophisticated version of the "divine inspiration" of the Bible. It's a neat device for justifying the Bible as the fundamental source of their faith, filled with divine insights (a more intellectually respectable way of expressing the concept of "divine inspiration"), even though there are human errors evident in the text and even though some texts reveal a humanly flawed author.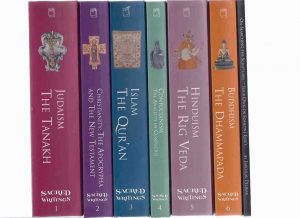 The need by some Christians to affirm the apostolic authority of the Gospels is worth commenting on in this context. It appears that affirming the traditional authorship — two apostles (Matthew and John) and two associates of apostles (Mark and Luke) — is necessary in order to further elaborate the faith narrative that holds these works are indeed products of divinely chosen eyewitnesses. Normal evidentiary means of confirming authorship are dismissed as "overly sceptical" in the need to affirm the faith that a religion grounded in historical events is indeed "historically true".
But what does it mean to accept a text on faith as authoritative?
Why God's Word Cannot Be Disconfirmed
Accepting a text on authority and faith implies that the listener or reader suspend the universal constraints on ordinary communication . . .

In ordinary communication, the listener or reader "automatically" attempts to fill the gap in understanding between what is merely said or written and what the communicator intends the listener or reader to think or do as a result.
Atran illustrates. Normal communication works like this: Continue reading "Fantasy and Religion: One Fundamental Difference (Or, Why God's Word Will Never Fail)"