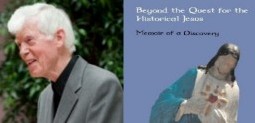 .
Chapter 12
The Funeral: 'Oral Tradition' And Its World
.
Chapter 12 of Beyond the Quest for the Historical Jesus by Thomas Brodie addresses the problems Brodie came to see with oral tradition as an explanation for Gospel sources.
I have covered Brodie's arguments on oral tradition in depth here (see Two Core Problems with the four links there), and have yet to do more posts on the detailed work of Barry Henaut. So this post will survey primarily what led Brodie to raise the questions he did.
I recently posted on Robert Alter's description of literary artistry in Genesis. It was Robert Alter, in the same book, The Art of Biblical Narrative, whom Brodie credits with "waking him up". Alter was reading an attempt by Robert Culley to demonstrate that the variations in the Hebrew Biblical narratives might be understood through the variants that appear in oral storytelling among peoples of West Indies and Africa. On the contrary, however, Alter noticed that Culley's presentation of the Hebrew narrative variants were not at all random as the oral tradition thesis would predict. No, when in Genesis we read what seems to be the same narrative being told several times about different people, or even about the same person in different circumstances. What we are reading are predictable type-scenes, not unlike some of the repetitions we read in Homer that adhere to fixed patterns (though in Homer the conventions applied more to rituals of daily existence while in the Bible they are applied to crucial junctures in the lives of the heroes.)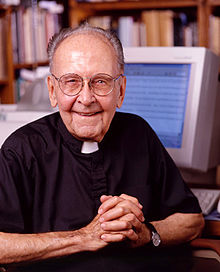 I grinned when I read that Brodie even went out of his way to meet personally Walter Ong, a scholar who published much on orality, because in my own early days of wanting to understand what lay behind the New Testament I myself traveled especially to dig out and copy many articles on orality by Ong.
What Brodie learned was that
even writing, for most of its history, resonated with orality. All ancient writing, until the eighteenth century, reflected orality or oral rhythms; it was aural, geared to the ear, to being heard — unlike modern writing, geared primarily to the eye. Virgil's epic was highly crafted and a distillation of earlier literature, but it was saturated with orality; it was geared to oral communication , to being heard, and in fact it was being read aloud in Augustus's imperial court before it was complete. But such orality was still not oral tradition, not oral transmission, it was simply a quality of ancient writing. (pp. 115-116)
"Studying non-literate tribes did not help"
How does one deduce from a piece of writing that it is based on oral transmission? Studies have been made into variations of oral transmission among non-literate tribes and into the variations that have arisen through rabbinic methods of memorization. The fact is (as Fitzmyer published in relation to the rabbinic variants) that these variations are not the sorts of variants we find in the Gospels. They do not account for the Gospel data.
"Gunkel's influence has been massive"
Continue reading "Making of a Mythicist, Act 4, Scene 1 ("We need a gentle funeral")"