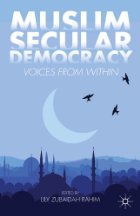 Exactly one week before the Egyptian military's removal of the Morsi government I received a copy of Muslim Secular Democracy: Voices from Within, edited by Lily Zubaidah Rahim. One of my particular interests at the time was in Turkey and I posted some interesting observations in the book about the Muslim government there: Can Democracy Survive a Muslim Election Victory? (That chapter raises the question of how valid are the fears of Muslim victories in democratic elections. The way the Muslim party has ruled in Turkey provides an instructive contrast with what happened recently in Egypt.) Other posts discussing Rahim's book are archived here.
This post has been sitting half or less done in my drafts for some weeks now, and since the Egyptian military removed Morsi this post feels very academic and pointless ancient history. Patrick Cockburn's view that Egypt has begun to enter a new dark age with the forces that had backed Mubarak's bloody dictatorship more entrenched than ever.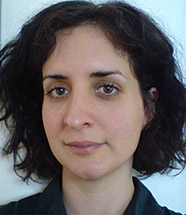 Anyone following Egypt's events in any detail will not find anything new here. The author is Tara Povey. Her chapter is titled Voices of Dissent: Social Movements and Political Change in Egypt. There is an earlier version of this chapter (published before Tara Povey moved to the University of London, and so not with the same details I cover in this post) here. Tara's chapter in Muslim Secular Democracy is a much revised and augmented version of that online post. But let me post one section from it that overlaps with the new print chapter:
Islamic movements are generally portrayed in the West as undemocratic and are equated with terrorism and Islamic fundamentalism.

In reality they are far from being homogenous and uniformly conservative.

Islamic reformism, modernism and dynamic jurisprudence have a long history in the region, beginning in the 19th century when reformers sought to strengthen and reform Islam and oppose colonialism. Today, diverse Islamist frameworks exist which are not based on opposition to the 'West' as a whole but rather oppose the West's support of undemocratic regimes, the prosecution of wars in the region and highlight the importance of a society founded on the principles of social justice and equality.

In many parts of the Middle East and North Africa, Islamic groups have participated in t he democratic process and are playing the role of a genuine political opposition.

Since the 1990s a number of Islamist movements such as the al-Nahda movement in Tunisia, the Muslim Brotherhood, Hizbullah and HAMAS have entered electoral politics and have actively campaigned for democratic reform. This has prompted one author to note that in some countries Islamist movements "have been more strident in pressing for democratic change than have non-religious political parties." Women's activism has played a vitally important role in these movements and diverse strands of Muslim and Islamic feminisms have been formulated through which women have fought for gender equality as well as democracy, social justice and freedom from foreign domination. (my bolded emphasis.)
After the fall of Mubarak Western and other pundits were expressing fears that the events would lead to the takeover of Egypt by the MB.
The forces involved in the uprisings, however, says Tara Povey, "have been broader than any one organization or political party."
Povey explains that the events surrounding the removal of Mubarak have forced out into the open generational and ideological splits within the MB. Continue reading "The Muslim Brotherhood in post-Mubarak Egypt"