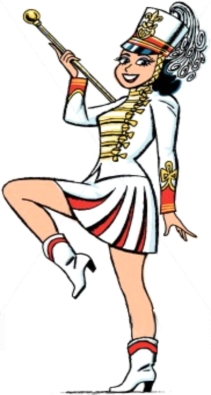 Thomas Brodie argues that the Gospel narratives are in large part sourced not from oral traditions but from the Greek versions of the Jewish scriptures. I recently posted a chapter from one of his books in which he presents the minute details of an argument for the literary indebtedness of one scene in the Gospel of Luke to passages about Elijah in 1 Kings 19. Rick Sumner responded with his view that Brodie's argument was too subjective to be of any real value. Exchanges followed and Rick has since presented a more formal response on his blog, The Drum Majorette, to explain why he believes Brodie's arguments are inadequate.
Rick argues that arguments like those of Brodie (another example would be those of Dennis MacDonald that argue the Gospel of Mark and the Book of Acts draw in places upon scenes in the Homeric epics) are "unchecked interpretation" comparable to a Freudian seeing sexual allusions everywhere. He implicitly compares Brodie's argument with a psychologist explaining our attraction for a drum majorette in terms of our latent homosexuality:
But this "prominent psychologist" provided their own interpretation. The drum majorette protrudes from the band the way they erect penis protrudes from the body. Thus, our attraction to her represents our latent homosexuality.

This is the among the stupidest things I've ever heard.

Yet, stupid or not, it was treated seriously, and accorded serious consideration. And ever since I first read Cleckley's volume some 15 years or so ago it has served as a constant reminder to me of the dangers of unchecked interpretation.
I believe such an analogy fails to appreciate what it is that Brodie and MacDonald are doing with their analyses of the literature.
The comment of mine that prompted Rick to write his post was this:
. . . when one gets down to the structural and detailed verbal analysis of literature, I think that's where we are doing more than cloud-shape-spotting. I think, in fact, that we can all at least "see" the parallels that Brodie, for example, points out. The question is not seeing them, but explaining them.
Rick has two problems with my comment, one lesser and one greater.