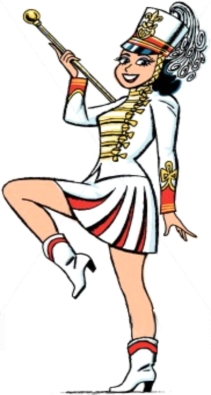 Thomas Brodie argues that the Gospel narratives are in large part sourced not from oral traditions but from the Greek versions of the Jewish scriptures. I recently posted a chapter from one of his books in which he presents the minute details of an argument for the literary indebtedness of one scene in the Gospel of Luke to passages about Elijah in 1 Kings 19. Rick Sumner responded with his view that Brodie's argument was too subjective to be of any real value. Exchanges followed and Rick has since presented a more formal response on his blog, The Drum Majorette, to explain why he believes Brodie's arguments are inadequate.
Rick argues that arguments like those of Brodie (another example would be those of Dennis MacDonald that argue the Gospel of Mark and the Book of Acts draw in places upon scenes in the Homeric epics) are "unchecked interpretation" comparable to a Freudian seeing sexual allusions everywhere. He implicitly compares Brodie's argument with a psychologist explaining our attraction for a drum majorette in terms of our latent homosexuality:
But this "prominent psychologist" provided their own interpretation. The drum majorette protrudes from the band the way they erect penis protrudes from the body. Thus, our attraction to her represents our latent homosexuality.

This is the among the stupidest things I've ever heard.

Yet, stupid or not, it was treated seriously, and accorded serious consideration. And ever since I first read Cleckley's volume some 15 years or so ago it has served as a constant reminder to me of the dangers of unchecked interpretation.
I believe such an analogy fails to appreciate what it is that Brodie and MacDonald are doing with their analyses of the literature.
The comment of mine that prompted Rick to write his post was this:
. . . when one gets down to the structural and detailed verbal analysis of literature, I think that's where we are doing more than cloud-shape-spotting. I think, in fact, that we can all at least "see" the parallels that Brodie, for example, points out. The question is not seeing them, but explaining them.
Rick has two problems with my comment, one lesser and one greater.
The lesser one:
The question actually isn't explaining them, unless we share Brodie's conviction that they are sufficiently significant as to require explaining. And that is the shape in the cloud–that the parallels are significant, not simply that they exist. That they are real parallels, and not false positives.
We see things differently. Let's take the shape in the cloud analogy. If I see a horse-shape taking form in moving clouds I know that I am seeing nothing other than a coincidental momentary coalescing of wind-blown water vapour that has no relationship to any real horse apart from what is happening in my own imagination. That is, I have a ready explanation for the pattern that I see.
The fact that I saw a horse-shape in the clouds is a real fact. I did see it. I could even have pointed it out to someone else and we would have shared the ephemeral experience. What is interesting is explaining that fact. Why did I see a horse pattern in the clouds? I have several options to explain a real pattern: spirits in the sky; an unhealthy obsession with horses; a temporary drug-induced cognitive disconnect; a species-wide predisposition to find meaningful order in random surroundings as an evolutionary survival advantage.
Let's move on to literary parallels. I see a lot of "he said", "she said", phrases in a book. I see lots of the same phrases in another book. The parallels are real. They are clear and evident facts. The two books really do share those phrases. Lots of times. What is the explanation for that parallel between the two books? There is an explanation just as there is an explanation for my seeing a pattern in the clouds. The explanation is that the phrase is ubiquitous in every English speaker's daily discourse, so ubiquitous in its relationship to any description of verbal exchanges between people that it is inevitable that any book that includes dialogue is going to include those phrases.
The parallels are real. There really are parallels between horses and the shapes I see in the clouds. There really are parallels between the "he said/she said" phrases between two books. The same words exactly are found numerous times. But the explanations for those very real parallels do not extend to real relationships between horses and clouds or between the two books.
I have heard that someone has seen a lot of parallels between Julius Caesar and Jesus Christ and written a book arguing that Jesus was indeed Caesar. I have no doubt that there are identifiable parallels. I doubt, however, that I would agree with the author's explanations for them. That's why the book still sits unread on my shelf.
That is what I mean by the parallels really existing, that we really can see them, and it is what I mean by the real question being how to explain that data.
MacDonald and Brodie do point to real parallels in the literature. The question is whether or not their explanations of them are valid.
This brings us to Rick's second and "greater" problem with my comment.
The greater one:
But the more important point is . . . what inspired me to move here, since I've seen it a couple times. Brodie isn't doing an analysis except by the most liberal use of the word. What he's doing is literary criticism. The distinction isn't terribly subtle.
To me "literary criticism" is the evaluation and interpretation of literature and is usually informed by literary theory. That's certainly not what Brodie is doing in the chapter of his that I recently posted. What he is doing is literary or textual analysis. He is analysing the textual data. And there really are parallels — including some of the "he said" ones (p. 54 of chapter 7). Brodie explains (rightly, of course) that those "he said" parallels are "so common" that they are meaningless for trying to establish a direct literary relationship between two texts. He has an explanation for those parallels that everyone would accept. But of course there are other more complex parallels that may or may not require more complex explanations. Literary borrowing is not by any means necessarily the predetermined explanation for every complex parallel.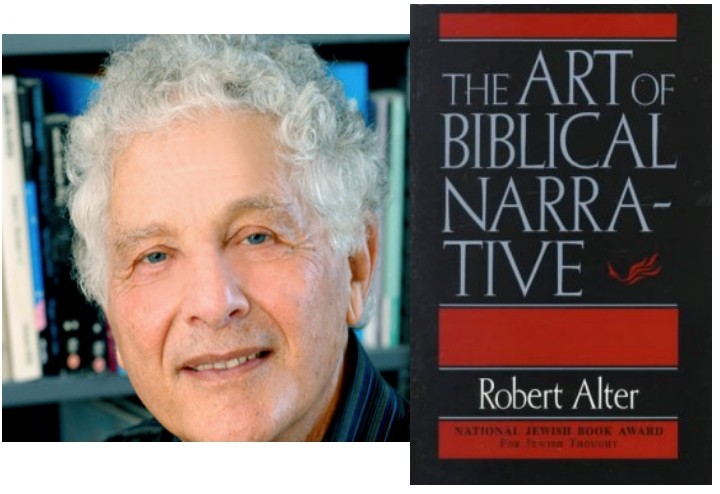 This sort of analysis is genuine analysis. One of the pioneers in applying literary analysis to the Biblical literature is Robert Alter. In The Art of Biblical Narrative he wrote:
It is a little astonishing that at this late date (his book was published in 1981) literary analysis of the Bible of the sort I have tried to illustrate here . . . is only in its infancy. By literary analysis I mean the manifold varieties of minutely discriminating attention to the artful use of language, to the shifting play of ideas, conventions, tone, sound, imagery, syntax, narrative viewpoint, compositional units, and much else; the kind of disciplined attention, in other words, which through a whole spectrum of critical approaches has illuminated, for example, the poetry of Dante, the plays of Shakespeare, the novels of Tolstoy. The general absence of such critical discourse on the Hebrew Bible is all the more perplexing when one recalls that the masterworks of Greek and Latin antiquity have in recent decades enjoyed an abundance of astute literary analysis, so that we have learned to perceive subtleties of lyric form in Theocritus as in Marvell, complexities of narrative strategy in Homer or Virgil as in Flaubert. (pp. 12-13)
What Robert Alter had just illustrated was a comparison of the story of Tamar and Judah (chapter 38 of Genesis) with the surrounding story of the selling of Joseph by his brothers and Joseph's reappearance as a slave in Egypt. Most scholars and general readers have not seen any relationship between these two narratives. Alter demonstrates, however, that close attention to the Hebrew text betrays a very close relationship. The Tamar and Judah story is wedged strategically into the Joseph narrative in such a way as to throw out ironic and trenchant commentary upon the Joseph story.
It is the same pattern we are very familiar with in the Gospel of Mark, for example. Compare Mark's tendency to bracket or bookend a story with another: the cleansing of the temple is wedged between the story of the cursing of the fig-tree; the healing of the hemorrhaging woman is tucked within the narrative of the raising of the daughter of Jairus; and so forth. Literary analysis can confirm the very real, intentionally creative relationship between these narrative couplets. They are not the product of a crudely inefficient way of stitching together different traditions.
What MacDonald and Brodie have done is also to compare literary units by the same type of literary analysis. The difference from Alter's study is that they have compared literary units in different works of literature. Alter focused on literary units that had an obvious "geographical" relationship. The relationships between the texts analysed by Brodie and MacDonald are not so obvious.
Are the valid grounds for comparing literary units in quite different literary works? Is it valid to analyse Virgil's Aeneid to see if and/or in what manner it has borrowed from Homer's epics?
Brodie goes further than Alter's 1981 observations and notes that even studies of the ancient classical literature were slow to grasp the importance of literary imitation. From my earlier post (the coloured portion is a direct quotation from Brodie):
As never before I started wading through libraries, and eventually hit on the obvious — the pervasive practice of Greco-Roman literary imitation (mimēsis) and its sundry ancient cousins, many of them Jewish. Jewish practices included rewriting and transforming older texts; and Jewish terms included rewritten Bible, inner-biblical exegesis, and the processes known rather loosely as midrash, Hebrew for searching — in this case searching for meaning.
What I had noticed within the Bible was the tip of the iceberg. Here was a whole world of diverse ways of deliberately reshaping diverse sources.
The process I was invoking was not just present in the ancient word — it was at the very centre of ancient compositions. And the New Testament use of the Old, pivotal though it is, is just part of the larger pattern whereby the Bible as a whole distils the larger world of ancient writing. (Beyond the Quest for the Historical Jesus, p. 44 – my bolding and formatting)
Biblical studies, Brodie reflects, "had developed in a world where the very concept of any form of imitation was fading, and aversion to the notion of imitation had affected even classical studies." Though he had studied both Virgil and Homer in high school there was no teaching that one had imitated the other. The Oxford Classical Dictionary had no entry for imitation until its 1996 (third) edition.
Brodie is doing analysis, contra Rick Sumner. Brodie, MacDonald, Alter are all doing literary analysis. And literary analysis is a fundamental exercise before we know how to interpret or make intelligent use of any document.
Before anyone knows how to interpret or understand the meaning of any textual data one must first have some idea if the document one is reading is an official public record, a parody, an informal letter, a narrative history, etc. Making that judgment is a form of literary analysis. Often familiarity enables us to make this literary analysis at an unconscious level. A historian making use of the Ems telegram will also need to analyse the texts of different versions of the message, the meanings of words across translations, the innuendo accompanying certain expressions, etc. Scholars of ancient Israel have found it useful to analyse Israel's theological laws in the light of treaty formulae of other ancient Middle East civilizations, and so forth.
Literary analysis of source documents is vital for the historian.
Literary analysis produced the Q document for biblical scholars. Literary analysis is at the heart of the Synoptic problem.
Literary analysis is what establishes for most biblical scholars the "Jewishness" of the Gospels. It is clear that the Gospels have been heavily influenced by the Jewish scriptures, and it is only literary analysis that enables anyone to see that.
So I have to disagree with Rick Sumner when he says Thomas Brodie is not doing analysis. How else can anyone describe what he sets out in detail in chapter 7 of Beyond the Quest? Rick appears to be saying that there is no such thing as "literary analysis".
So I'm mystified by Rick's next statements:
Brodie makes an implicit claim about probability. That the most probable explanation for the parallels is dependence. But he makes this claim with no data, and therefore has no response to the person who says "No it isn't." And that's how these discussions always go.

See, we could, at least in principle, do a meaningful analysis. We could compare sources we know Luke used (Mark, Q/Matthew), sources we know he was at least familiar with (eg the LXX) and sources we know he didn't know (eg later Christian documents). This would, by necessity, be mostly linguistically based. But if the linguistic analysis held up we could move on to thematic considerations.
I simply don't understand how Rick can see Brodie makes an interpretation of parallels with "no data". He has data with the "he said" parallels and offers an explanation for that data. There is a literal plough in one text and a metaphorical plough in the other; there is a departing in both texts, and references to death in both; in both there is a statement referencing someone's head lying down on the ground; etc. That's all data.
Now Rick may well not agree with Brodie's explanation for these parallels, but surely he cannot say the similar words do not exist. Brodie does have data. It is one thing to disagree with an explanation for the data but another to simply say the data itself does not exist. Brodie even highlights it in bold type. Is there or is there not a plough in both text? If there is, then we have data of parallel words. We have many other texts also featuring ploughs. Is there an argument that any two of those texts are related to each other in a borrowing or some other sort of dependency relationship? What is the best explanation for that data?
Rick then follows with what I think is a contradictory statement. He does speak of doing meaningful analysis on Luke and Mark. Exactly. And that's the sort of analysis Brodie is doing — it is literary analysis on two different texts. Moreover, Brodie is doing that analysis on texts that were clearly known by the author of one of them: whoever wrote Luke knew the Greek version of the Jewish Scriptures. And yes, as Rick says, this analysis would be "mostly linguistically based".
So yes, we have data. Brodie sets out his data.
Even the Freudian psychologist had data. He saw two eye-catching members related to a larger body and imposed an explanation to relate them to a particular common factor. One does not have to agree with that explanation. It sounds stupid to many of us. But the student who is studying Freud is justified in making efforts to argue alternative explanations for the parallel nature of the data. And alternatives are not hard to find. The exercise can expand our understanding of the ways our minds work.
If I have complained that Brodie's argument is too often ignored it is because I have too rarely seen any methodical argument explaining why Brodie's interpretation of the data is wrong and why some other explanation makes more sense.
Rick is quite entitled to disagree with Brodie's explanation of the data; but it is not a valid argument to simply say that the data itself does not exist.
The following two tabs change content below.
Neil Godfrey
Neil is the author of this post. To read more about Neil, see our
About page.
Latest posts by Neil Godfrey (see all)
---
If you enjoyed this post, please consider donating to Vridar. Thanks!
---