What follows will be as obvious as our common humanity to many readers. To others it may appear to be a spineless excuse for idiocy and criminality. How to explain such contrary perspectives is itself an interesting question to explore. But if you are curious as to what mechanisms open the doorway for some people to join radical activists and/or religious cults then stick with the post or scroll down towards its latter half.
Canadian filmmaker Boonaa Mohammed (as quoted on ABC News interview — @ 10 mins):
I kid you not. Muslims themselves do not really understand how people become radicalised — because it's such a foreign concept to mainstream Islam and mainstream Muslims.
The film Tug of War (link is to trailer but be sure to check the interviews beyond the trailer) has been criticized for not offering an answer to the question of prevention but even the question of how it happens seems to elude many, both Muslims and non-Muslims. The latter very often simplistically blame the Quran and the Muslim religion generally, but most Muslims do not become violent. Others equally simplistically blame various grievances, but there are many more aggrieved persons in the world than violent ones.

One theme that has repeatedly surfaced in my readings of religious and other forms of extremism is of individuals finding themselves cut adrift from conventional moorings: a respected place in society, a family, a career, a home. Radicalisation is costly and those of us focused on job and family are not going to take time to explore an alternative option that would mean leaving them behind. We are likely to consider the very idea as crazy or self-indulgent. (See below: Radicalisation to Escape Disconnection)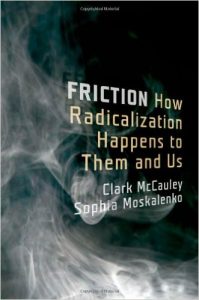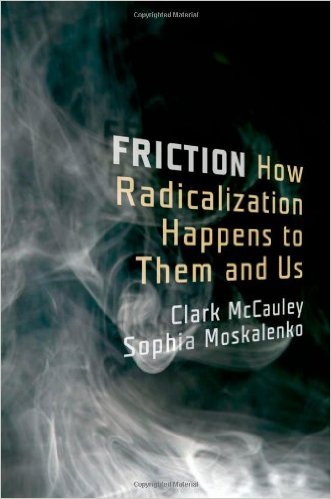 This theme leads us to the next mechanism involved in radicalisation addressed in Friction: How Radicalization Happens to Them and Us by Clark McCauley and Sophia Moskalenko. Here is the opening of their seventh chapter:
For many individuals, the path to radicalization is blocked by prior routines and responsibilities. Supporting a family, building a career, and attachments to friends and neighbors are all jeopardized by committing time and energy to political activism; joining an illegal and dangerous organization costs even more. But what if everyday commitments and attachments are lost? Perhaps parents die suddenly or a spouse unexpectedly departs. Or an individual moves from home to a remote city or a foreign country and has to begin again with no social ties and few resources. Or civil war ravages the country, destroying families, jobs, and social networks; streets become dangerous, and fear follows people home. Disconnected from everyday routines and relationships, an individual becomes an easy prospect for any group that offers friendship and security. If the new group comes with an ideology, new ideas may be embraced along with new friends.

McCauley, Clark; Moskalenko, Sophia (2011-02-02). Friction: How Radicalization Happens to Them and Us (Kindle Locations 1585-1592). Oxford University Press. Kindle Edition.
To continue an important observation introduced above — not everyone who goes through experiences that open one to a radical questioning of one's belief system and an ability to embrace quite new ideas become radicalised.
As for the other mechanisms they have discussed they provide two case studies, one from late nineteenth century Russia and the other a modern contemporary, and introduce some of the psychological studies that help us understand the behaviour.
In 1870s Russia students who moved to a major centre to study found themselves as part of a "brotherhood", a new family, as a result of radical students setting up communes to provide their peers with food, shelter and to assist them with any other needs that might arise. They were "friends of humanity", always willing to respond to fellow students whenever they found themselves in a difficulty.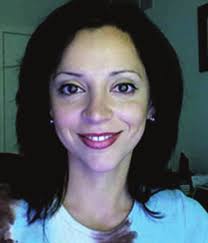 McCauley and Moskalenko introduce readers to "Vanechka" (Sophia Andreevna Ivanova). The information they provide derives from her autobiography. She lived in a provincial town, one of ten children, and both her parents died by the time she was sixteen. Having an idealised view of Moscow and places of higher learning, Vanechka asked one of her brothers to help her move to Moscow where she hoped to pursue a higher education. Unfortunately disappointments followed. Two other brothers of hers who had been in Moscow were forced to leave as a result of work commitments and poor health, leaving her completely alone in a big unfriendly city with no money and no place to live. She had no education or skills, and her job opportunities were limited. 
One job she found required twelve hour days for pay that was inadequate to cover both rent and food. Vanechka jumped when an opportunity to work in a printing workshop was opened to her. Books had long been her love. The workshop happened to belong to Myshkin, a revolutionary, and had a secret room where revolutionary tracts and literature were printed, although Vanechka knew nothing of this at first.
Two women in the workshop who befriended Vanechka were "typical nihilists" and students of the day — short hair, carelessly dressed, stern looks — and over time they came to trust Vanechka enough to work in the secret room. Such a trust was, of course, a great honour. When her coworkers learned of her financial plight they organised a commune in the printery using its spare rooms for a common pool of money, food, clothes, and other necessities. Other revolutionaries would be taken in from time to time as needed (as when they were hiding from police). Vanechka was part of the circle.
Her boss, Myshkin, did take her aside to ask if she understood the danger of being associated with people but considering herself such an insignificant person in the larger group she scoffed at the idea that the authorities would ever want to arrest her.
Vanechka was arrested, however, and jailed, when the police shut down the printery. Under interrogation she found herself following the advice her friends had given her — to be prepared for anything to to say nothing. Luckily her brother was able to arrange for her release but then she found herself once more without social supports. Her friends all remained in jail and she was once again without a job, without an income, without a place to stay.
She decided to move to St Petersburg where her friends were awaiting trial. At least she could visit them in prison. There she found another job in a printery and once again found friends among radical supporters of jailed comrades.
Her new friends, again radicals, gave Vanechka the support she needed and in return she found herself participating in their activist programs. She was arrested as part of a protest activity and sentenced to Siberian exile.
She escaped, and soon afterwards rose to the exclusive ranks of the executive committee of the revolutionary group People's Will and used her experience to organise and run an underground printing press. She married the convicted terrorist Kvyatkovksi. When he was sentenced to death she begged the court to be given the same sentence with him but was instead given four years hard labour. She died in Moscow in 1927.
One can readily identify the moments of breakdown of stable supports in Vanechka's life, and where her life's path was directed to radical opposition to the State.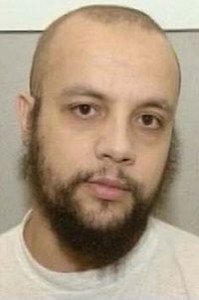 The contemporary case-study in this chapter is Muhammad Bouyeri, the murderer of Dutch filmmaker Theo van Gogh who produced Submission, a film critical of Islam. Bouyeri left a letter for Ayaan Hirsi Ali stabbed to his chest. I won't repeat Bouyeri's story here except to list key "unfreezing" disconnections in his own life:
seven months in jail for a non-religious crime
the death of his mother (to whom he was very close) about the same time
his subsequent attempt at finding meaning in an idealistic project to build youth centres came to nought, partly as a result of his own deepening fundamentalism
his loss of job
Nothing predestined Bouyeri to become a blood-stained terrorist. His life could well have taken another fork in the road. The point is, his journey did come to a fork that not everyone experiences, and when we do, so much depends upon those who are around to give us a new direction.
McCauley and Moskalenko list several different types of ungluing or unfreezing catalysts: Continue reading "Unfreezing. Gateway to Radicalisation (Comparing Cults and Terrorist Groups Once More)"