---
2016-02-21
by Neil Godfrey
---
2015-01-07
by Neil Godfrey
Raphael Lataster article that recently appeared in The Washington Post as well as The Conversation opened with these words:
Did a man called Jesus of Nazareth walk the earth? Discussions over whether the figure known as the "Historical Jesus" actually existed primarily reflect disagreements among atheists. Believers, who uphold the implausible and more easily-dismissed "Christ of Faith" (the divine Jesus who walked on water), ought not to get involved.
Christian evangelist scholar John Dickson saw red and responded:
No student – let alone an aspiring scholar – could get away with suggesting that Christians "ought not to get involved" in the study of the historical Jesus. This is intellectual bigotry and has no place in academia, or journalism.
I read Raphael's words as a bit of common-sense advice. How can anyone whose faith commits them to believing in the divine Jesus who walked on water possibly approach the question with a truly open mind? One would expect from such people little more than hostility and insults. And that's exactly how two believers have responded in print to Raphael's article.
John Dickson has very little to say (at least honestly or accurately) in response to Raphael Lataster's alerts to various problems with both the evidence for the historical Jesus and the methods Bible scholars have generally used to study him but he does have a lot of good old Christian and scholarly invective to vent:
"Mythicists" are the historical equivalent of the anti-vaccination crowd in medical science. They are controversial enough to get media attention. They have just enough doctors, or doctors in training, among them to establish a kind of "plausible deniability." But anyone who dips into the thousands of secular monographs and journal articles on the historical Jesus will quickly discover that mythicists are regarded by 99.9% of the scholarly community as complete "outliers," the fringe of the fringe. And when mainstream scholars attempt to call their bluff, the mythicists, just like the anti-vaccinationists, cry "Conspiracy!" This is precisely what Raphael does . . . . It is as if he thinks he wins the game by declaring all its rules stupid and inventing his own path.
And later we read this:
[Lataster's article] underlines the impropriety of a student in religious philosophy, whatever his faith perspective, assuming the mantle of academic historian.
Of course Raphael nowhere even hints the word "conspiracy" nor does he "assume the mantle of an academic historian". In fact what he does is bring to the public attention what every critical scholar knows about the state of evidence and problems with traditional methodologies in relation to the historical Jesus.
John Dickson is a Christian evangelist who attempts to argue in his various publications that sound historical methods leave the objective inquirer in no doubt about the fundamentals of the Gospel narratives about Jesus. I suppose he therefore has good reason to fear a publicizing of the the simple facts about the problems with the evidence and methods that critical scholars know only too well. As a believer he can hardly be expected to seek to argue against Latater's article solely on a rational level.
Raphael has in fact sought to publicly debate John Dickson without success:
John Dickson surprisingly (we have always been very friendly) defriended me after he wrote a (grossly inaccurate) reply article to my own on Jesus' possible ahistoricity, and continues to refuse to debate with me on Jesus' resurrection (i.e. the Jesus he actually believes in). I would think that believers would relish the chance to show their courage and defend their faith. I'm not that scary… If anyone would like to see this debate happen, do let John and I know. John's contact:
Michael Bird, too
Meanwhile a colleague of John's, Michael Bird, (editor and co-author of How God Became Jesus, a response to Bart Ehrman's How Jesus Became God), joined the fray on Euangelion with Taking on the Jesus Mythicists. I didn't think anyone could surpass JD for ad hominem, distortions and blatant inaccuracies in a response but Michael Bird certainly did.  Continue reading "Why Believers Ought Not To Get Involved in the Christ Myth Question"
---
2014-04-23
by Tim Widowfield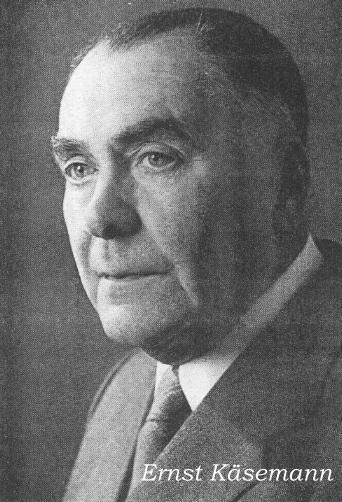 The limits of historical criteria
Longtime Vridar readers will recall that both Neil and I view the use of criteriology as employed by historical Jesus researchers with a great deal of skepticism. They consistently ask too much of the criteria. We might be able to say, for example, that applying a given criterion can determine the antiquity of a logion (e.g., a traditional saying that may predate both Paul and Mark) but it cannot prove authenticity (i.e., that Jesus said it).
However, I now find myself in the odd position of defending at least one criterion against a detractor. In How God Became Jesus, a book intended to refute Bart Ehrman's How Jesus Became God, Michael Bird writes (in a chapter called "Did Jesus Think He Was God?"):
I've used [historical criteria] myself at times, but like others I've become increasingly aware of their limitations and become convinced that they do not offer a path to an objective history of Jesus. For a start, trying to sort out the authentic traditions from the inauthentic traditions is not really that easy, for the simple fact that the history of Jesus has been thoroughly welded together with the early church's proclamation of Jesus at every point. (p. 33)
Bird's definition of the CoD
I would, of course, shy away from the term "the early church," especially in the singular, because it implies unity within ancient Christianity. But other than that, Bird and I mostly agree. If any history at all lies within the gospels, it will necessarily be entangled with the theological concerns of the evangelists and the proclamation of Christ by Jesus' early followers. No historical criterion can reliably separate them.
Bird offers up the criterion of dissimilarity (CoD) as a failed example.
For [a] case in point, let's consider Ehrman's use of the "criterion of dissimilarity," which on his account dictates that a given unit in the Gospels is historically authentic if "it is dissimilar to what the early Christians would have wanted to say about him." [Ehrman, 96-97] This criterion is well-known and has received a devastating barrage of criticism to the point that I am, to be frank, at a loss as to why Ehrman continues to use it. It jumped the shark about the same time that the TV show Dawson's Creek did. (Bird, Evans, et al., p. 33, emphasis mine)
If you're wondering about that Dawson's Creek reference, I regret to say that the authors continually veer off into stilted pop culture references. Each time they drag one out, I can't help but picture an awkward youth pastor in Dockers and a sweater vest trying to sound "hip" for the kids. It's a constant reminder that we are not their intended audience. Here's another rib-tickler from Bird:
The background to this saying and the explanation for why Jesus was thought to have committed blasphemy is something like a Jewish version of the TV show Game of Thrones. (p. 43)