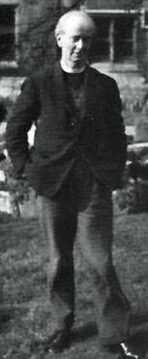 This post derives from my reading of Some Hellenistic Elements in Primitive Christianity by Wilfred L. Knox (1942).
For other posts on various aspects of a relationship between Heracles and Jesus see Heracles, A Fitting Substitute for Jesus Christ.
Let's once again imagine the canonical gospels in the thought-world of the ancient Greco-Roman world. Specifically, this time let's focus on how Stoic philosophers thought about gods like Hermes (the Roman Mercury) and Heracles (the Roman Hercules) and then imagine what those philosophers might have thought about Jesus as they listened to a reading of the gospels.
Jesus is not the sort of messiah we normally think of when we think of "the Jewish messiah". He is centred in heaven and acts as sustainer of the universe and the source of all spiritual wisdom, and so forth, rather than a Davidic king sitting on a throne in Jerusalem with all nations coming to bow to him. (We have addressed the various ideas of Jewish messianism several times before but here we are focusing on Knox's interesting explanation for this more spiritual or heavenly concept of Jesus as messiah.)
Knox points out that Jesus is not explicitly described as a "saviour" (even though he clearly is a saviour) until the very latest books in the N.T. For Knox, this avoidance of the label can be explained by a reluctance to associate Jesus with the many other divine and human "saviours" that populated the Hellenistic landscape.
It is well known that the general desire of the hellenistic age was to find gods who were 'saviours'. 'Salvation' might take many forms. . . . even Philo can describe Augustus as Soter [=Saviour] and Euergetes [=Benefactor], though normally such titles are reserved for the God of Israel and only applied sarcastically to rulers. . . .
[Flaccus] arrested thirty-eight members of our council of elders, which our saviour and benefactor, Augustus, elected to manage the affairs of the Jewish nation after the death of the king of our own nation . . .  (Philo: Flaccus 74)
In Syll 347 (= 760)8, an Ephesian inscr. of A.D. 48, the Town Council of Ephesus and other cities acclaim Julius Caesar as θεòν επιφανή … καί κοινòν του ανθρωπíνου βíου σωτήρα, and in a i/A.D. Egyptian inscr. … reference is made to Nero as τώι σωτήρι καί ευεργετηι (cf. Lk 2225) τή[ς] οίκουμένης : cf. the description of Vespasian … tòv σωτήρα καί ευεργετην.  (Voc. Gr. N.T. p.621 σωτήρ )
Jesus the Logos; comparing Heracles the Logos
Here we come to an interesting point, one that I had "sort of" known for some time, but Knox makes its significance clear:
Knox adds a detailed discussion of two examples (Asclepius and Sarapis) of this identification of a saviour god with the supreme God (Zeus) and of the descriptions by Aristides of this highly exalted god that match Philo's account of the Logos. Cf. Wisdom 9:18ff.
But at its best the cult of a saviour could rise above man's immediate needs of peace, health, and prosperity; a particular deity could be regarded as the manifestation of God in the cosmos, and be addressed by the votary in more or less monotheistic language as the saviour both of the worshipper and of the whole universe or one particular aspect of it. As a saviour in this sense he could be equated with the Logos or one of the Logoi through which the supreme deity ordered the universe, or with the supreme deity himself; which position was given him depended on his traditional position in the Pantheon or on the extent to which the worshipper was concerned to observe the proprieties of Stoic-Platonic theology. (38)
And then a detail even less expected for many of us who are not professional classicists:
Heracles is a particularly interesting specimen of this theology. (39)
[Destroying tyrants and establishing kingdoms was] what made him Saviour of the earth and of the human race [τῆς γῆς καὶ τῶν ἀνθρώπων σωτῆρα] . . .
(
Dio Chrys. 1.84
)
Saviour and Logos
Heracles was not only a "saviour" who delivered the world from barbaric tyrants and introduced civilization through the good governance of kings. But he was also the Logos who gave "strength and cohesion to the cosmos". Thus the philosopher Cornutus identifies Heracles with the Logos that is the power and mind responsible for sustaining the universe:
'Heracles' is universal reason [= Ἡρακλῆς δ' ἐστὶν ὁ ἐν τοῖς ὅλοις λόγος], thanks to which nature is strong and mighty, being indomitable as well, and it also gives strength and power to its various parts. The name comes, perhaps, from the fact that it extends to heroes [hērōes] and is what makes the noble famous [kle(izesthai)]. For the ancients called heroes those who were so strong in body and soul that they seemed to be part of a divine race. ….. Both the lion skin and the club can be a symbol of force and nobility; for the lion is the most powerful of the beasts, the club the mightiest of weapons. Traditionally, the god is an archer because he extends everywhere and because even the path of his missiles is somehow unwavering—and it is not an irrational commander who faces his enemies with his trust in weapons like this. The Coans have an apposite tradition according to which he lives with Hebe,198 as one more perfect than her in intelligence—as it is said: "The hands of the young are fitter for action, but the souls of the older are better by far."203 I suspect that it is more plausible that the service to 'Omphale' refers to him [the god]; through it, the ancients showed again that even the strongest ought to submit themselves to reason and to do what it enjoins, even if its voice [omphē] (which it would not be extraordinary to call 'Omphale') happens to call for the somewhat feminine activity of contemplation and rational inquiry. It is also possible to explain the Twelve Labors as referring to the god, as Cleanthes in fact did. But ingenuity should not always win the day. (Cornutus, Greek Theology, 31)
Seneca, also a Stoic philosopher, appears to have taken the same Stoic idea of the Logos (or head) spreading its health through the whole body when he instructed the young Nero, substituting Nero for the Logos of the empire:
To a great extent, Caesar, we may hope and expect that this will come to pass. Let your own goodness of heart be gradually spread and diffused throughout the whole body of the empire, and all parts of it will mould themselves into your likeness. Good health proceeds from the head into all the members of the body: they are all either brisk and erect, or languid and drooping, according as their guiding spirit blooms or withers. Both Romans and allies will prove worthy of this goodness of yours, and good morals will return to all the world . . . (Seneca, Of Clemency, 2.II.1)
Stoics sometimes wrote of God as if he/it were an immanent force permeating all; other times, though, they spoke of God as a first cause and transcendent ruler over all. Seneca declared God to be the
divine reason [= logos] which permeates the whole world and all its parts. . . . [A]ll things stay in place thanks to him, because he is their stayer and stabilizer. . . . [H]e is the first cause of all, the one on which all the other causes depend. (On Benefits 7.1-2)
Seneca also identified Logos with Heracles: Continue reading "Jesus the Logos in Roman Stoic Philosophers' Eyes"