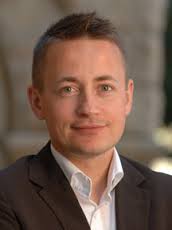 Thomas Hegghammer is a specialist in Islamist terrorism whose research I addressed in The Religious Thrill and Bond of the Islamic State. Hegghammer was interviewed  by BillMoyers.com in late 2014 and what he says is still relevant. The interview:
Why Have a Record Number of Westerners Joined the Islamic State?
Of particular interest:
his comparison of the Western volunteers and the local Syrian resistance (he says the Westerners are more ideological and hard-set against compromise than the local fighters)
his analysis of the threat ISIS terrorism poses the West (not as direct as many seem to think)
the difficulty of directly attacking ISIS (ISIS changes tactics to adapt to new threats — e.g. more merging with civilians and guerrilla war)
what might put Westerners at greater risk of ISIS inspired terrorist attacks (the recent Paris shootings and ISIS's response appear to show ISIS read Hegghammer's script)
the least-bad options for reducing the power of ISIS . . . .
And that last point segues sadly/depressingly into the next post recently highlighted on J.M. Berger's IntelWire site: 
Exclusive: Obama Refuses to Hit ISIS's Libyan Capital
— a news report by Nancy A. Youssef.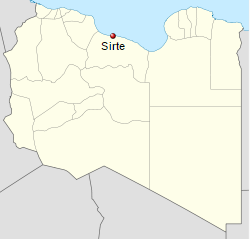 According to Youssef it appears that ISIS is building up a new "province" of the Caliphate around the city of Sirte in Libya. The U.S. military has been making plans to strike at this new build-up but these have reportedly been put on hold by the Whitehouse. One can understand both perspectives: the military option seems logical, but then again, perhaps Thomas Hegghammer's words in the previous article are worth serious evaluation.
Hegghammer: I think one alternative would be something more like containment, which basically means you encircle the enemy and cut off its sources of funds and weapons and hope that internal tensions will make it sort of rot from within. That seems like an unattractive option with the Islamic State given all the terrible things it does in the areas it controls. But I think it could be the least bad option. Use military force, for example, to stop the Islamic State near Kurdistan or keep it from expanding, and then target its financial operations — its oil sales, etc. — more systematically, and then use other, more subtle means to make it more difficult for the Islamic State to govern its territories, in the hope that the population eventually turns against them.

But it may be too late for that now that we've started bombing its headquarters. I think the important thing now is to create what I call "offramps" — to define circumstances in which the mission can be ended. If we proceed with the Islamic State's complete destruction as our only goal, then I think it could be a very long war. We need a range of more limited objectives that we can actually reach.
The following two tabs change content below.
Neil Godfrey
Neil is the author of this post. To read more about Neil, see our
About page.
Latest posts by Neil Godfrey (see all)
---
If you enjoyed this post, please consider donating to Vridar. Thanks!
---