What a response R. Joseph Hoffmann writes to my critique of his thesis (Hoffmann's Mamzer-Jesus solution) about Paul's "born of a woman" phrase in Galatians 4:4!
He makes the most fundamental errors over the meaning of the Greek word involved — errors that anyone can correct by consulting any Greek concordance or dictionary —
and even makes flat wrong claims about what words are found in all the manuscripts.
He ignores my arguments as if I wrote nothing about the complete irrelevance of his point to mythicism
or the historical problems his "solution" raises,
and attributes to me arguments I have never made.
One does begin to wonder about the legitimacy of Carrier's belief that something tragic has happened to Hoffmann that enables him to respond with such incompetence and falsehoods.
Hoffmann published an essay under the aegis of The Jesus Project (C) arguing that Paul was mindful of a rumour in his day that Jesus' birth was illegitimate when he wrote "In the fulness of time God sent forth his son, born of a woman, born under the law" (Galatians 4:4). I decided to address what I considered were some critical flaws in his argument. I also had wondered if this might be a test case to see if and how The Jesus Project would engage with critical arguments from an amateur. Hoffmann's reply is not from The Jesus Project. So far, then, it appears that TJP is not going to engage in dialogue with this quarter at least.
Hoffmann is clear. He has no need or interest in engaging with any mythicist arguments, period. Mythicist arguments have all been adequately addressed in 1912 by Shirley Jackson Case, he informs his readers. His loathing for mythicists is transparent by his regular use of his derogatory epithet, "mythtics." "Ticks" fits comfortably into his denigration of mythicists as "disease-carrying mosquitoes" and "buggers".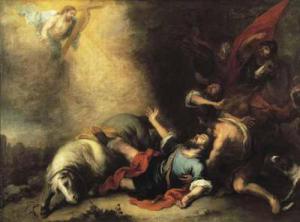 Hoffmann, who once sat comfortably with mythicism, has had his Damascus Road conversion and now seeks to destroy that which he once entertained. (See, for example, the way R. Joseph Hoffmann has turned from hot to cold in his dealings with D. M. Murdock.)
So all Hoffmann does by way of rejoinder to my post is imply that I merely "use arguments cobbled together from" mythicists. That (false) claim settles the matter in his view, it seems, and means he has no need to address anything I argued. He cannot even bring himself to use my name, so he calls me "Vridar" (– and on his own blog he regularly misspells my name, apparently deliberately, for some curious reason).
In other words, he is not interested in dialogue or engaging with mythicist arguments.
In actual fact I used arguments and quotations from earlier books by hostile anti-mythicist Ehrman, and even Hoffmann's himself, as a supporting springboard from which to make my own points. At one point I quoted from mythicist Zindler's unique tackling of the legitimacy of the claims that the Talmudic literature has relevance for genuine traditions about the historical Jesus. If Zindler's arguments are correct then Hoffmann's case is seriously undermined. Hoffmann, of course, completely ignored those arguments. I also mentioned in passing a minor point or two by Doherty but I did not present any of Doherty's own in-depth (chapter-length) addressing various questions surrounding Galatians 4:4.
So Hoffmann ignores or pejoratively labels the arguments in my post and does little more than use his "reply" to repeat his own case and toss more invective at mythicists.
That's hardly dialogue. And it's certainly not dialogue with TJP. If we had any earlier misgivings about the tone, intent and tactics of TJP we can begin to have confidence we were not misled.
Hoffmann begins:
Rather than being an exegesis or explanation of the passage, it is predictably–in the style of mythtic assessments–an attempt to show how the interpretation is wrong, using arguments cobbled together from other mythicists, namely Earl Doherty and Frank Zindler and a gratuitous salute to a not very cogent passage from Bart Ehrman's The Orthodox Corruption of Scripture.
That's partly true, but he forgot to point out that one of my arguments was also drawing for support on an earlier book he (Hoffmann himself) wrote and that most of the post consisted of my own arguments. He does not point out where or in what sense the Ehrman passage I quote is "not very cogent". We know he doesn't like Ehrman's efforts very much, either, so presumably he doesn't need to justify this dismissal.
And yes, my post was not an exegesis of the passage. Guilty as charged, your honour, but I have more questions about the passage than answers and am open to considering all arguments about it, even Hoffmann's.  (Below we will note that Hoffmann himself shuns exegesis in favour of idiosyncratic eisegesis.)
He then says my post misses its mark by several hundred yards but it's a bit hard for him to explain how my arguments miss the mark when he refuses to address or even acknowledge them.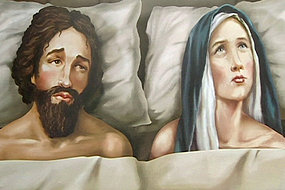 If those are my sins then Hoffmann's great sin of omission is his bizarre failure to address my point that his entire discussion of Galatians 4:4 has absolutely no relevance to the question of the historicity of Jesus. So what if Paul said Jesus was born from a woman and within a lawful sexual liaison? Hoffmann himself once wrote a foreword to a mythicist book that had no problem whatever accepting Paul's claim that Jesus was "born of a woman" — whether through marriage, adultery or miracle. I pointed out in my post several rebuttals to Hoffmann's mythical assertion that mythicists somehow hate this verse or find it troubling in any way.
But Hoffmann "knows" mythicists don't have arguments and that they hate verses that he believes contradict their views so he carries on in his own hermetically sealed world of hatred for mythicism without any relevance to anyone except those who might share his contempt for "disease-carrying mosquitoes."
I address here his four-point response:
1. No serious reason to doubt the authenticity of Galatians 4:4
I have no way of knowing if the key passage(s) within Galatians 4:4 (I don't think anyone is arguing the whole verse is inauthentic) is authentic or not. I don't know why Hoffmann in several places suggests that I was arguing the passage was interpolated. I was not. I was critiquing Hoffmann's absolute certainty given the extant arguments for uncertainty of which Hoffmann appeared to be unaware. Hoffmann did not read what I wrote.
He bizarrely claimed that mythicists always pull out the interpolation card whenever they find a verse they feel "antipathy" toward. He doesn't cite any support, of course, because the only interpolation arguments that are important for mythicism are those that are found and widely accepted in the mainstream literature of New Testament scholarship itself.
This is simply a silly accusation, not true, false, unsupportable. And I don't believe Hoffmann could possibly have believed this about mythicism in his own days of flirting with the idea.
What I am interested in doing is understanding the passage as much as any other passage Paul wrote. I find the exploration interesting. If there is a case for interpolation — I do think there is, just that I won't bet my house on it — then I am open to considering that, too. But I am not interested in rationalizing any case for interpolation and don't want to risk missing something Paul really did write.  Somehow Hoffmann interprets my guardedness against dogmatism as a dogmatic argument for interpolation!
Part of Hoffmann's case against interpolation rests on his own view of what Marcion taught about the nature of Jesus as he originally discussed in his thesis arguing for an early date for Marcion. Once again Hoffmann is taking a maverick stand, one he first raised in his 1982 doctoral thesis on Marcion that has since been largely discredited within the scholarly community since. But Hoffmann self-servingly repeats his solitary opinion as if it is the only one readers need to know.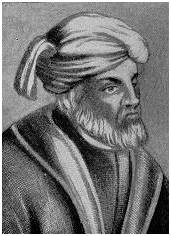 Hoffmann argues that Tertullian's failure to use Galatians 4:4 against Marcion is evidence that both Marcion and Tertullian knew the verse and there was no debate about it. (Argument from silence; "no evidence" of knowing X is interpreted as evidence of knowing "X" — typical methodology among many NT scholars.)
Hoffmann ignores the several scholarly reconstructions (von Harnack, van Manen, Hermann Detering) of Marcion's version of Galatians for good reason. Every single one of them deletes this passage from Marcion's copy and commentaries cite Tertullian's otherwise inexplicable omission of the passage as their primary reason for this.
Hoffmann manages to bypass all of this scholarship by proposing his own unsupportable and idiosyncratic view that Marcion believed Jesus was composed of normal human flesh somehow, not completely, but enough to calm down Tertullian. (He also refers to the evidence of Irenaeus as if I knew nothing about it despite my own inclusion of it in my original post.)
And when Hoffmann declares that the key phrase in 4:4 fits harmoniously into the rest of Galatians "linguistically and conceptually" he is only making another self-serving declaration by fiat. Many would disagree and Hoffmann ignores the contrary arguments which even he once alluded to in his own earlier writings. The idea that Jesus must be introduced explicitly as having been "born of a woman" has nothing of a conceptual fit with a wider discussion of bondage and liberation from bondage through the action of God. Yet we have clear evidence that the concept does have an infamous fit with Christological disputes that followed Paul's own time.
Hoffmann hasn't missed the point of my own post by hundreds of yards. He never even took a shot at it.
2. Born of a Woman
Hoffmann writes:
A few commentators on the earlier post have suggested, somewhat curiously and to no effect, that it means "made" not "born."
This is nonsense. Hoffmannn even spins off irrelevantly into the history of translations via Nicene Christology and Erasmus and the King James Bible. I introduced the concept of the Greek word with two phrases, "coming into existence" and "being made". I quoted a passage from Ehrman in which he repeats the meaning of Tertullian's Latin equivalent of the Greek word as meaning "made". Ehrman also made clear the ideological context in which Irenaeus used this Galatians passage — it was to convey the idea that Jesus took on human attributes from Mary, that he was "made of flesh/humanity", and not simply "born". The concept of 'born' allowed for a spiritually cocooned infant to slip through the mother untainted by the flesh. The concept of being "made" comes from a reading of how Irenaeus made use of the passage.
Hoffmann ignored all of that and irrelevantly and falsely claimed that I was naively relying on the KJV translation. The King James translation has nothing to do with it except in Hoffmann's fetid imagination that a mythicist could not possibly seriously engage with the evidence of the manuscripts and Greek language.
Hoffmann insists the word in this verse cannot mean "made" in this verse but does mean "born".
The Greek verb γενόμενον (genomenon) means "becoming" . . . and is an ordinary koine term for to be born. . . . The standard usage does not permit "make" or "made" . . .
The Greek word does mean "becoming" but it is not true to say that "standard usage does not permit "make" or "made". "Become" and "made" can very often be used interchangeably and "made" is very often a valid translation, as I point out below. How can a New Testament scholar write such rubbish?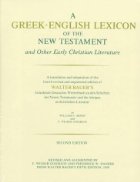 Bauer's Lexicon, Second Edition: ginomai has a very wide semantic range
I. as a verb w. its own mng. come to be, become, originate. Its relation to εἰμί is seen in Epigr. Gr. 595, 5 οὐκ ἥμην καὶ ἐγενόμην == I was not and then I came to be.
1. be born or begotten
a. literal, absolute. (Also of plants)
b. of things, arise, come about, etc.
β. of other occurrences — persecution, oppression, discussion, weeping, [the list goes on and on]
γ. of various divisions of the day
2. be made, created
a. general
b. w. mention of the special nature of an undertaking
3. happen, take place
a. general
. . . .
f. periphrastic "and it came to pass"
4. of pers. and things which change their nature, to indicate their entering a new condition: become something
. . . [i.e. clearly synonymous with "made" into something.]
The word ginomai can mean born but that depends on the context. See other uses of the word at http://concordances.org/greek/genomenon_1096.htm and http://concordances.org/greek/1096.htm Paul and other writers in the NT use the same word to say
Adam "became" a living soul (1 Cor 15:45);
Christ was "made" wisdom for us (1 Cor 1:30);
Christ "becomes / is made" so much greater than angels (Heb. 1:4);
One "became" a minister of the gospel (Eph. 3:7) *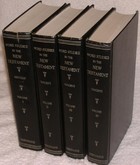 Word Studies in the New Testament says that in Galatians 4:4 the word carries every sense of Jesus "becoming" a man in the sense that he was "made" into a man.
Galatians 4:4 Made of a woman (genomen). Or born. Repeated, and expressing the fact that Christ became a man, as distinguished from his prehistoric form of being.
There are, on the other hand, words that do have the specific and narrow meaning of "born" and Paul uses them when he wants to clearly express the idea of being, well, born. One of these is γεννάω / gennao:
Bauer's Lexicon: gennaó has a rather specific range of meaning:
1. beget
a. literally, become the father of
b. figuratively, of the influence exerted by one person on another, [e.g.,] of a teacher on pupils
2. of women, bear
3. figuratively, bring forth, produce, cause
Paul uses this word, too, when he wants to:
children not yet born (Rom 9:11);
the son/one born (Gal 4:23 and 4:29) *
It is surely of some relevance that Paul uses a word that can carry a much wider range of meaning than being "born" in Galatians 4:4 (and elsewhere — e.g. Rom 1:3 — when he speaks of Christ) when there is another word that he uses specifically for "born" — even in the same chapter, Galatians 4. Galatians 4:4 uses the word that was so happily such a convenient tool to settle subsequent Christological disputes over whether Christ was really made or really became a man.
Hoffmann reads the opposite of what I wrote
The author of the Vridar post suggests that Earl Doherty has done extensive linguistic analysis of the term and on that basis believes it is an interpolation.
I wrote that Doherty had compiled a statistical analysis, not an "extensive linguistic one" and I also said that Doherty was not using this to argue for interpolation. Or did Hoffmann mean to suggest that I "believe" the passage is an interpolation on the basis of Doherty's analysis? Either way Hoffmann is "misleading". Here is what I wrote:
Earl Doherty has written up a statistical survey of Paul's uses of the various words translated as "born" and demonstrated that uniqueness of the expression and context of Galatians 4:4. Although this was not part of an argument for interpolation I would think that the uniqueness of the Greek expression in Paul's letters does tilt the question of authenticity another notch towards interpolation.
As for Doherty's view of the relevance of the statistical study, I actually wrote the opposite of what Hoffmann claims. I said that Doherty's statistical survey was NOT his argument for interpolation. The interpolation idea was entirely my own extrapolation and that was only by way of adding another gram in favour of the interpolation argument. And I certainly do not "believe" the passage is an interpolation!
It seems Hoffmann has put his "mythicists-argue-for-interpolation-whenever-they-find-verses-they-hate" glasses. So this is what he sees even when what he is reading has signs on it saying "this is NOT an interpolation" argument.
Given all that we know about manuscript transmission in the early Church and ancient world generally, and with the history of Paul's writings in particular, it strikes me as sheer dogmatism to bluntly demand that interpolation is not open for consideration. So when Hoffmann flatly declares that Christological debates are irrelevant to the history of manuscript transmission he is setting up his unargued opinion in defiance against all the evidence we have for manuscript transmission generally and that Bart Ehrman does so thoroughly demonstrate in his Orthodox Corruption of Scripture.
One suspects that Hoffmann is just as willing to dismiss without argument anything from Ehrman as he is from mythicists. He scoffs at arguments he does not like instead of engaging with them by argument. But surely every scholar knows Bruce M. Metzger and others have demonstrated the same point.
No-one can safely build an argument upon such an uncertain foundation.
Hoffmann misreads the manuscript evidence
Hoffmann concludes this second point by triumphantly announcing:
The clincher for original meaning is that Paul uses the identical verb to summarize his argument in Galatians 4:29, which is virtually hidden from mythicist discussion of the earlier verse.
Ouch!
For a start, Galatians 4:29 is not hidden from Doherty's discussion of the meaning of 4:4; indeed, 4:23 and 4:29 have a critical input into his arguments. (But we knew when Hoffmann published some time ago that Doherty is a follower of Wells that he had never read Doherty's work and we see here that he still hasn't done so.)
But worse, Hoffmann has confused the form of verb used in 4:29 and mistakenly claimed it is a form of the same word used in 4:4. It is not. The word in 4:29 is γεννηθεὶς (gennetheis) which is a form of γεννάω (gennao) = "born", while the verb in 4:4 is "made! became, arose out of" (ginomai). Compare the verses and concordance meanings at http://bible.cc/ (4:29 – http://interlinearbible.org/galatians/4-29.htm, and 4:4 – http://interlinearbible.org/galatians/4-4.htm)
The fact that Paul uses the unambiguous word for "born" in 4:29 and 4:23 indicates that he chose to use the word for "became/made" in Galatians 4:4 because it carried a different connotation.
Word Studies in the New Testament on Galatians 4:29:
Notwithstanding this higher grade of sonship, the children of promise, the spiritual children of Abraham, are persecuted by the Jews, the mere bodily children of Abraham . . .
Reuben Swanson's New Testament Greek Manuscripts — cites 14 or 15 manuscript versions for 4:4 and 4:29 and they all agree: ginomai (made/became) in 4:4 and gennao (born) in 4:29.
The Greek New Testament by Aland et al. — again, all manuscripts agree: ginomai (made/became) in 4:4 and gennao (born) in 4:29.
One mistake may be an oversight. But two basic errors and one begins to suspect something amiss. Hoffmann recently confused the Greek word for "time" with the Greek word for the god "Kronos" with amusing results:
Insofar as Paul cares anything about real time, it is God's time in relation to a historical event he cares about, the pleroma tou kronou (Gal 4.4-7).
As Tim Widowfield noted at the time, "Of course, he meant to write: τὸ πλήρωμα τοῦ χρόνου . . . or "to plērōma to khronou (or chronou)". What he actually wrote was "the fullness of Saturn" or, according to the Google translator, "τὸ πλήρωμα τοῦ κρόνου" == "the crew of Saturn" or "Saturn's crew".
3. The key elements of the verse fit tonally and argumentatively within the total context of the chapter
The key elements of the verse fit tonally and argumentatively within the total context of the chapter. They do not constitute an interruption of the sort that sometimes alerts us to additions and revisions to a text. The elements are Paul's legal theory of "justice" (צדק); his belief in the mysterious fatherhood of God relative to Jesus; his conviction that Jesus was necessarily human ("born of a woman," אשה not a בתולה, "virgin") and that, equally necessarily, was born "according to the Law"–תורה–in two senses: as a Jew, and as a legitimate heir, through whom rights or sonship ( אימוץ) could be inherited. Any suggestion of illegitimacy had to be set aside . . . .
What is the point of all that Hebrew in there? Paul used the Septuagint anyway.
There is not a hint in the verses surrounding Galatians 4:4 of "the mysterious fatherhood of God relative to Jesus" or of the "necessity" for Jesus to have been born human. Hoffmann is just making all this up. Such concepts are simply not there.
Jesus is sent to liberate God's people from the bondage or tutelage of the law so they can have the status of adopted sons instead. Jesus' role is to suffer the penal claims of the law to effect this deliverance. So when we read the emphasis on his being made from a woman we find the wider theme is definitely interrupted. Moreover, when we are also told he was "made under the law" we are left wondering what difference that makes? The fact that he died is what liberated those wished to save. The dialectic is all about exaltation from servanthood to sonship, from bondage to liberty. There is not a trace of any question or doubts of the legitimacy of Jesus as son of God. Hoffmann draws out attention to no tell-tale phrases to support his idiosyncratic interpretation. (Yet he criticized me for not providing exegesis — so it is strange that he provides none himself, but only eisegesis.)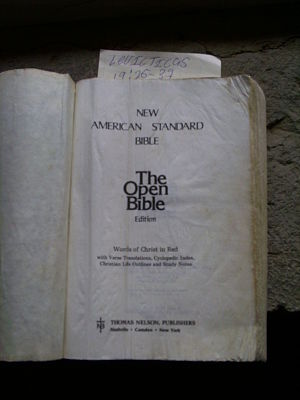 Let's be accommodating to Joseph Hoffmann and shun God's King James and use a no-nonsense patriotic American translation instead: The New American Standard Bible
3:23 But before faith came, we were kept in custody under the law, being shut up to the faith which was later to be revealed.

24 Therefore the Law has become our tutor to lead us to Christ, so that we may be justified by faith.

25 But now that faith has come, we are no longer under a tutor.

26 For you are all sons of God through faith in Christ Jesus.

27 For all of you who were baptized into Christ have clothed yourselves with Christ.

28 There is neither Jew nor Greek, there is neither slave nor free man, there is neither male nor female; for you are all one in Christ Jesus.

29 And if you belong to Christ, then you are Abraham's descendants, heirs according to promise.

4:1 Now I say, as long as the heir is a child, he does not differ at all from a slave although he is owner of everything,

2 but he is under guardians and managers until the date set by the father.

3 So also we, while we were children, were held in bondage under the elemental things of the world.

4 But when the fullness of the time came, God sent forth His Son, born of a woman, born under the Law,

5 so that He might redeem those who were under the Law, that we might receive the adoption as sons.

6 Because you are sons, God has sent forth the Spirit of His Son into our hearts, crying, " Abba! Father!"

7 Therefore you are no longer a slave, but a son; and if a son, then an heir through God.

8 However at that time, when you did not know God, you were slaves to those which by nature are no gods.

9 But now that you have come to know God, or rather to be known by God, how is it that you turn back again to the weak and worthless elemental things, to which you desire to be enslaved all over again?


God sends his son (to be "under the law"?) in order to liberate those "under the law". That is the logic of the argument. Paul does not say anything about Jesus' birth being in accordance with the law in the sense of it being the natural product of two legally married Jews. Nor is the concept of "purity" of "sacrificial victim" anywhere on the horizon.
If Paul ever meant to say that Jesus was born "according to the law" in the sense of being born to lawfully wedded parents, why did he not write "according to (kata) the law"?
Hoffmann has simply ignored all of this and other criticism in my original post.
But Hoffmann is not even arguing according to his own hypothesis. He originally wrote that Paul did not know any other account to rebut the rumour that Jesus was illegitimate. This rumour was all he had ever heard. So it was hardly a whisper against the prevailing wisdom. Can anyone (apart from Hoffmann) really believe Paul would respond by making such a low-key and ever-so-subtle rejoinder — and just this once only — to such a rumour if it undermined his entire theology?
Nonsense. And my previous post raised many other major problems with Hoffmann's suggestion, too, that Hoffmann has chosen (again) to completely ignore.
4. Forensically there are also questions of the status of the victim
. . . . and the right of adoption or ירושה (inheritance). The same notion is worked out narratively in the Joseph-story in the Gospel of Matthew (not known by, or else overlooked or irrelevant in Luke). As with all scholarly contentions, I could be wrong but I will not be proved wrong by ignoring the most plausible explanations in favour of tendentious ones
I could be wrong, too. It's good to meet humility in argument. But I will not be proved wrong by Hoffmann failing even to acknowledge arguments critical of his position, fabricating arguments that don't exist, and committing undergraduate errors with his Greek and incompetence in his reading of manuscripts.
My arguments were primarily aimed at raising what has been said and known about the issues in the scholarly field, and asking a number of questions that Hoffmann's thesis raises. My point was to try to show that Hoffmann's dogmatism — and in particular his dogmatism over idiosyncratic views — is not wise, and to point out reasonably and in light of the evidence that much of his argument is almost certainly wrong.
My point was also to show that it is possible not to dismiss an argument simply because it is so easy to call it "bunk" or "unpersuasive". That approach is only going to reach the choir. I wanted to show that while others (even scholars) might dismiss Hoffmann's argument on emotive grounds, it was a better and more productive exercise to address it point by point and see where the valid logic and evidence leads. Hoffmann has chosen to ignore my own arguments.
Hoffmann demands dogmatism where it is unwarranted and fails to address anything mythicists actually argue. I argue for a consideration of wider issues, caution against dogmatism and the need for close attention to the details of the evidence itself. (There was much more I could have said. Hoffmann refers to a sacrificial "victim" in Paul's conceptual world. I don't know how valid that is, either.)
Conclusion
For mythicism to be taken seriously, it needs to recognize that scholarship depends on evidence and on what is actually said. The evidence is that Paul actually says in one his actual letters that Jesus was born in a natural way as a legitimate Jew, according to the Law.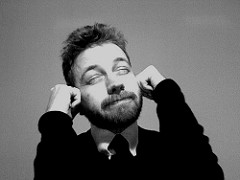 This is an appropriately ironical conclusion. In the same breath as calling for attention to what "Paul actually says" Hoffmann ignores what Galatians actually says, that Jesus was born "under (hupo) the law", and incomprehensibly claims he said something else, namely, "according to (kata) the law".  This was pointed out in my original post but Hoffmann, covering his ears, cannot hear me.
My post pointed to the evidence and what is actually said in the manuscripts. Hoffmann has paid no attention to the evidence or to what Paul "actually says in one [of] his actual letters" nor to my own arguments or those of Zindler that I cited. If he wants to be taken seriously he will have to demonstrate responsible scholarship.
Mythicists, in Hoffmann's conceptual world, don't have arguments. They have "ignorance", "dogma", "an argumentative approach to the New Testament", "antipathy to verses that contradict their dogma", "diseases". They are not even worthy of being called by a neutral descriptor. They must be called "mythtics".
When Hoffmann or anyone else is willing to argue and discuss the issues in a civil and legitimate and honest manner I will be more than welcoming. I might even put in a bit of an effort to argue — and learn as I go — the nuances of Greek semantics and syntax.
The really crazy thing about Hoffmann's post is that it has no relevance to the question of Jesus' historicity as far as I can see. (Unless, as I pointed out in my original post, one wants to argue that bad puns are a valid criterion for historicity.) My interest in the question is exploring Paul's thought and early Christianity. Hoffmann's thesis raises more problems than it answers and overlooks key elements of the evidence and counter-arguments.
Hoffmann seems to think it has relevance to the Christ myth question simply because he has come to believe that mythicists hate Galatians 4:4. Why he thinks this I don't know. He certainly does not offer any references to actual mythicist arguments to support his assertion.
If Hoffmann or The Jesus Project is going to "deal with" mythicism (as opposed to slinging mud at mythicists) they are going to have to stop pretending on the one hand that mythicism has no arguments or that mythicists have never seriously attempted to engage with the evidence and the scholarship, while on the other hand fabricating any old nonsense they have come to assume is found in mythicism literature.
.
* (These passages were copied from Doherty's book. Presumably that will give Hoffmann an excuse to completely ignore them as evidence.)
The following two tabs change content below.
Neil Godfrey
Neil is the author of this post. To read more about Neil, see our
About page.
Latest posts by Neil Godfrey (see all)
---
If you enjoyed this post, please consider donating to Vridar. Thanks!
---