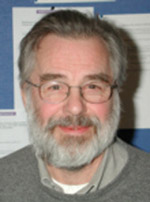 Presumably as a lead-up to the publishing of Is This Not the Carpenter? Thomas L. Thompson (as we mentioned earlier on Vridar) has published a rebuttal to Ehrman's misleading statements in Did Jesus Exist? You've probably already read Thompson's piece, "Is This Not the Carpenter's Son? — A Response to Bart Ehrman," but you may have missed the hilarious follow-up dialog that appeared later on.
A challenger appears
Our favorite anti-mythicist crusader, the Battling Bantam from Butler, James F. McGrath writes:
In referring to the existence of a historical figure of Jesus of Nazareth as an "assumption" rather than a historical conclusion, Thompson is either siding with the mythicists, or trying to have his cake and eat it too, or ignoring what Ehrman wrote, or some combination of the above. 
Thompson, says McGrath, can't have it both ways. He's either fer us or he's agin' us.
N.B.: Any discussion of the historical Jesus must be presented as a historical conclusion. You have been warned.
McGrath continues:
In writing about this topic, Thompson had a wonderful opportunity to clarify his own position and distance himself from those internet crackpots sometimes referred to as "mythicist" [sic] who comment on matters of history about which they are inadequately informed, engage in extremes of parallelomania which seem like a parody of the worst examples of scholarship from a bygone era, and in other ways do something that would be helpful in relation to this subject. That opportunity seems to me to have been squandered.
For Dr. Jimmy the thought of missing the chance to slam mythicists is a tragedy, a waste, a squandered opportunity.
Thompson replies:
Continue reading "A Profession of Faith — The Historical Jesus Creed"