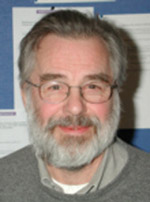 Presumably as a lead-up to the publishing of Is This Not the Carpenter? Thomas L. Thompson (as we mentioned earlier on Vridar) has published a rebuttal to Ehrman's misleading statements in Did Jesus Exist? You've probably already read Thompson's piece, "Is This Not the Carpenter's Son? — A Response to Bart Ehrman," but you may have missed the hilarious follow-up dialog that appeared later on.
A challenger appears
Our favorite anti-mythicist crusader, the Battling Bantam from Butler, James F. McGrath writes:
In referring to the existence of a historical figure of Jesus of Nazareth as an "assumption" rather than a historical conclusion, Thompson is either siding with the mythicists, or trying to have his cake and eat it too, or ignoring what Ehrman wrote, or some combination of the above. 
Thompson, says McGrath, can't have it both ways. He's either fer us or he's agin' us.
N.B.: Any discussion of the historical Jesus must be presented as a historical conclusion. You have been warned.
McGrath continues:
In writing about this topic, Thompson had a wonderful opportunity to clarify his own position and distance himself from those internet crackpots sometimes referred to as "mythicist" [sic] who comment on matters of history about which they are inadequately informed, engage in extremes of parallelomania which seem like a parody of the worst examples of scholarship from a bygone era, and in other ways do something that would be helpful in relation to this subject. That opportunity seems to me to have been squandered.
For Dr. Jimmy the thought of missing the chance to slam mythicists is a tragedy, a waste, a squandered opportunity.
Thompson replies:
Dear James McGrath,

In an article ('The Historiography of the Pentateuch: 25 Years after Historicity' Scandinavian Journal of the Old Testament 13, 1999, 258-283) I have discussed why I think it is very difficult to establish the historicity of figures in biblical narrative, as the issue rather relates to the quality of texts one is dealing with. I work further on this issue in my Messiah Myth of 2005. Here I argue that the synoptic gospels can hardly be used to establish the historicity of the figure of Jesus; for both the episodes and sayings with which the figure of Jesus is presented are stereotypical and have a history that reaches centuries earlier. I have hardly shown that Jesus did not exist and did not claim to. Rather, I compared our knowledge about Jesus to our knowledge of figures like Homer. As soon as we try to identify such an historical figure, we find ourselves talking about the thematic elements of stories.

I do not distance myself from 'mythicists' as I do not see this term as referring to any scholars I know.
Thomas

Thomas L. Thompson
Professor emeritus, University of Copenhagen
That's a pretty straightforward answer from Thompson. But it isn't good enough for James, who (as we have seen before) has trouble with reading comprehension.
Jimmy read a book!
[youtube=http://www.youtube.com/watch?v=AJXKVOxqkWM]
McGrath responds:
Thomas, I am happy to hear that you do not place any scholarly views, including your own, into the category of the internet-based and self-published mythicists, and likewise do not consider the views of the latter scholarship.
You can't accuse Jimmy of squandering an opportunity. He continues with a lot of the same blah-blah boilerplate, and finally concludes with this:
The point I took away from your book is that Jesus is presented through the lens of and in stereotypes derived from the already-existing mythology related to the Davidic anointed one. No mainstream historian should deny that, and to my knowledge none of them do. But this point seems to me relevant to the present discussion precisely because one of the major reasons that for thinking that there was a historical Jesus, other than those I've already mentioned, is the fact that those sources which narrate stories about him contain things which it is hard to imagine anyone concocting if their aim was to tell a story of someone who fit the expectations about precisely such a Davidic anointed one.
Here we see the dire effects brought on by the Anxiety of Historicity. Lacking an explicit denial, James is uncertain and unhappy. I encourage you go and read the subsequent responses from Thompson and Niels Peter Lemche — especially the one from Thompson that begins: "You misuse my remarks . . ."
James has an excellent point. How can we tell whether somebody is properly anti-mythicist if they aren't clear about it up front? How do we know whether to disregard books we haven't read yet? How can we be sure that heretical information doesn't pollute our minds?
Confess!
[youtube=http://www.youtube.com/watch?v=XnS49c9KZw8&&start=49&w=640&h=390]
That's the key — confession! We must require that scholars (and any "serious" amateur on the web) sign on to a confession of faith, before they speak or write. And just mumbling something about Jesus being probable won't do. As we know, the confession of HJ Truth entails much, much more. We "know" certain "facts" (i.e., articles of faith) that must be presented as undeniable truths.  As McGrath puts it, we need to start with the "historical conclusion."
Well, as they say, if you aren't part of the solution, you're part of the problem. I therefore humbly present my first draft of The Fossils' Creed.
We believe in one historical Jesus,
Born in Nazareth, sometime before Christ;
That he was baptized by John,
Called twelve disciples,
And preached in parables.
He went to Jerusalem and caused a disturbance —
Just bad enough to get him arrested,
But not all that bad, so his disciples were let go —
And the Roman authority had him crucified.
Later, for reasons we haven't quite yet worked out,
His disciples thought he was resurrected,
We also believe that Paul knew Jesus' disicples
And learned from them, no matter what he said.
Finally, the gospels, while written decades later,
Contain authentic material from the rich oral tradition.
Because, why would anybody make it up?
Amen. 
I can't imagine why anyone would have any objection to reciting this creed at least once daily, and signing his or her name to a notarized copy, which will be kept on file for later reference.
For brownie points, I know McGrath will also want to sign onto The Anti-Mythicist Pledge:
I pledge to oppose mythicists at every opportunity,
To impugn their integrity,
To doubt their honesty,
To question their sanity,
To belittle their ability,
To sneer at their credentials,
To ignore them if possible,
To shout them down if necessary,
And if they fight back,
To act surpised and withdraw petulantly.
So help me God.
Of course, the pledge should be encouraged, but remain voluntary. But the creed is a no-brainer. It's the only way to ensure conformity to orthodoxy. Otherwise, it appears as if they're condoning independent thought.
The following two tabs change content below.
Tim Widowfield
Tim is a retired vagabond who lives with his wife and multiple cats in a 20-year-old motor home. To read more about Tim, see our
About page.
Latest posts by Tim Widowfield (see all)
---
If you enjoyed this post, please consider donating to Vridar. Thanks!
---