Neil keeps telling me I need to add something to the blog to tell people a little bit about my background. That sounds pretty dull to me, but here goes. Oddly enough, one of the posts on Vridar that gets the most hits, day in and day out, is the one on the 10 Characteristics of Fundamentalism. So for this post, I would like to piggyback on that list with my own list of 5 Myths about Ex-Fundies.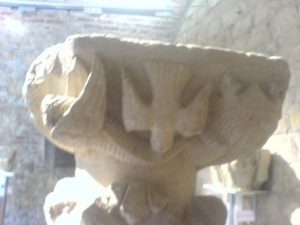 I grew up in a very strict fundamentalist Protestant denomination called The Church of the Nazarene. We shunned "worldly" things like going to the movies, playing cards, dancing, smoking, etc. We were, literally, "holy-rollers" — believing in a distinct, second work of grace after conversion. First you're converted; then you're sanctified by the Holy Spirit. We took the Bible very literally and accepted it as the living Word of God.
At some point in my middle teens,
that entire worldview became unreal to me. I no longer believed there was a titanic struggle for human souls. I no longer felt "the presence of the Spirit." I no longer believed there was an angry, jealous God who kept a book with all my sins in it. But it wasn't a sudden change.
Myth #1: Ex-fundamentalists have a de-conversion experience that mirrors the conversion process
Continue reading "How I Escaped Fundamentalism — 5 Myths about Ex-Fundies"