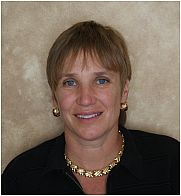 The Professor of Religion who blogs at Exploringourmatrix is a widely respected source of disinformation about mythicism and mythicists. He won accolades from readers for his recent dressing down of Richard Carrier and this blog has from time to time drawn attention to some of his more remarkable triumphs in exposing just how devious mythicists really are through his manufacture of mythicist claims that can be found nowhere in any mythicist publication or website by any other readers, not even mythicists themselves.
Our favourite Professor has done it again with The Myth of Mythicism's Newness. In this post the Professor betrays a real fear that word might get around that mythicism is undergoing a "resurgence" today comparable to the popularity it experienced in the early twentieth century. Curiously the article he accuses of spreading this dastardly rumour makes no such comparison at all. But that is the nature of fear. It jumps at shadows and sees monsters in the dark.
The title alerts us to the Professor's insight into just how ignorant he has realized mythicists are: they don't even know the long heritage of their own arguments. If you ever heard Doherty or Carrier or any post on this blog or even the less scholarly advocates like Acharya S covering the history of the Christ Myth debate in the early twentieth century you are wrong. The Professor is writing history now and correcting our memories by suggesting that mythicists think they have come up with something new.
Who has (really) read Shirley Jackson Case?
To remind readers of the depth of the ignorance of mythicists as a whole he writes:
The year before his book on the subject was published, Shirley Jackson Case wrote an article on the question of the historicity of Jesus. I suspect that few modern mythicists have read either.
Another professor, R. Joseph Hoffmann, has made a similar claim and informed readers that all mythicist arguments today were answered long ago by Shirley Jackson Case.
Earl Doherty is notorious for being such a widely read mythicist and for being so unscholarly as to actually write in everyday language and post his arguments for free on his website where any lay person can read them. Anyone who spends more than a few minutes investigating what he has written on his website and had posted there for well over a decade now cannot avoid bumping into Doherty's three webpages addressing at seven critiques of mythicism dating back to Shirley Jackson Case's 1912 criticism.
Peter Kirby himself (I believe) first made the Shirley Jackson Case book publicly available online in 2003 and it has ever since been accessible to anyone with a reasonable search engine.
This blog has also done its bit to alert readers to Case's criticism and made its own commentary on it. See, for example, posts in 2009, 2010, 2012, 2013. I began a series (2014) on these early critics of what was more commonly called the Christ Myth theory in their day but bypassed Shirley Jackson Case since it was quite some years since I had read his book and my co-blogger Tim (who is not a mythicist) was at that time either reading or about to read it and thus a better candidate to write that post. (Hint, Tim . . . 😉 (I wrote about other critics who have been recommended today by various scholars worried about mythicism: Goguel, Wood, Howell Smith and others.
Professor McGrath's sentence needs to be turned around:
I suspect few modern critics of mythicism have read Shirley Jackson Case — either his article or his book.
If they had done so they would have realized very quickly that Case's critiques are for most part simply irrelevant to most mythicist arguments today. Those were the days of scholarly explorations that have since been superseded or in some cases completely discarded. Mythicists were engaging in large part with the ideas and possibilities emerging from the History of Religions School of those days. (They were dealing with the scholarship of their time just as mythicists today like Price, Carrier, Thompson, Doherty all deal with contemporary scholarship.) Believing Christian Scholars who hold to the mainstream views of their guild have moved on since then and so have advocates of the Christ Myth theory.
Don't misunderstand, however. While most of Shirley Jackson Case's critique was directed at ideas that very few mythicists today espouse (just as Case's own peers have moved on and no longer entertain many ideas that were in vogue back around the turn of the previous century) there are a number of core Christ Myth arguments that have remained constant (just as there are certain views among mainstream scholars today that remain unchanged since the nineteenth century.) Unfortunately it is in this area that Shirley Jackson Case lets us down. He fails to address those core arguments with any more seriousness (or even simply ignoring them) than has been done by Bart Ehrman or Maurice Casey or Joseph Hoffmann or James McGrath himself.
How many mythicists are hiding under the bed?
Take a look at it, see how many mythicists there were a century ago, and then let me know if you think that recent claims of a mythicist "resurgence" are justified in our time, as opposed to in 1911, when the ideas were not new but had seen a growth in the attention they were getting from scholars.
Lazy professor. I bet he never counted them himself. (Did he even do anything more than skim the article?) Here they are, a complete list of the names addressed by Shirley Jackson Case in the article:
Albert Kalthoff (1907)
W. B. Smith (1894, 1911)
J. M. Robertson (1900, 1903)
Arthur Drews (1909-1926)
P. Jensen (1906-1910)
I presume Bruno Bauer does not count since Case only mentions him in passing and he died a generation before 1911.
Now Professor McGrath's fear shows. He writes:
Take a look at it, see how many mythicists there were a century ago, and then let me know if you think that recent claims of a mythicist "resurgence" are justified in our time, as opposed to in 1911, when the ideas were not new but had seen a growth in the attention they were getting from scholars.
"Claims of a mythicist 'resurgence'". The link is to another post by McGrath where he begins:
In a recent online article, Valerie Tarico suggests that "a growing number of scholars" are concluding that there was no historical Jesus.
It isn't clear to me that Richard Carrier, Robert Price, and Thomas Brodie represent a "growing number" compared to past generations.
There it is. Valarie Tarico had the audacity to publicly post that there were "a growing number of scholars" who are concluding that there was no historical Jesus. She might as well be Chicken Little crying out "The sky is falling!"
Curiously McGrath only deigns to mention three contemporary scholars who have been part of the current "resurgence" in interest in mythicism. They are all biblical or ancient history scholars. This way the name most heavily referenced by Tarico, David Fitzgerald, is avoided altogether.
Yet the five names against which McGrath compares the current crop include only one theologian: Albert Kalthoff. The other names that attracted so much attention in their own day from hostile theologians were not biblical scholars at all.
Smith was a professor of mathematics;
Robertson was a journalist, politician and rationalist;
Drews was a philosopher and historian;
Jensen an ethnologist.
So let's be reasonable even at the risk of fomenting more fear in the hearts of Professors of Religion today and list the prominent names attracting the attention of anti-mythicist biblical scholars today:
There is professor of German, G. A. Wells, who can claim much credit for today's interest in mythicism despite his more recent demonstration that "mythicists" are not uniformly incapable of changing their minds. But if you don't think he should be added there are more.
Frank Zindler is a professor of biology and geology. Thomas L. Thompson and Philip R. Davies are biblical scholars who are on record as calling for their peers to be genuinely open to the arguments of mythicists. Herman Detering and Roger Parvus are others who deny the historicity of Jesus. Alvar Ellegård (died 2008), Dean of the Faculty of Arts at the University of Goteburg, published a case for Jesus being based on a figure who had lived a century before the Common Era. Roger Viklund is another Swedish scholar who disputes Jesus' historicity. Earl Doherty needs no introduction and Price and Carrier have both acknowledged how much they owe to his publications. Jay Raskin is another PhD and Raphael Lataster a (published) PhD candidate who argue Jesus was not historical. There are several others: See Who's Who Among Mythicists and Mythicist Sympathizers/Agnostics. Nor must we overlook biblical scholars Kurt Noll and Arthur Droge.
I don't know if the interest in mythicism is stronger and more widespread than it was back in the 1910s, but on the basis McGrath's own method of counting there really do appear to be more scholars from within the field of biblical studies and the relevant historical era questioning the existence of Jesus than there were a century ago. 
And the Professor conceded that the Christ Myth theory was treated more seriously then than today:
[T]he idea had more credence than it does now, because we had less evidence about ancient Judaism than we do now, not to mention rampant antisemitism that preferred a Jesus borrowed from non-Jewish deities, to a Jesus who was a real Jewish human being.
Insinuation of anti-semitism. Maurice Casey dragged up the same tactic. Godwin's law. To stoop that low one must surely be desperately frightened of something. The idea that knowledge of ancient Judaism should be some sort of antidote to mythicism is another choice bit of professorial buffoonery. The arguments of Thompson, the questions of Davies, much of the argument in Doherty's, Carrier's and Brodie's works is grounded in current scholarly understandings of Second Temple Judaism and its literature. Some people are too afraid to actually read mythicist arguments with anything other than hostile intent. Disinformation inevitably follows.
The real fear
All Valerie Tarico had to do to instil shocked alarm in a Professor of Religion was to publicly write the mathematical fact that
A growing number of scholars are openly questioning or actively arguing against Jesus' historicity.
I suspect the worry arose form the words finding their way into the title of the post. There they attract attention. People might read the article. Ideas might spread. Questions might be asked. A few theologians might lose some of their public relevance.
The following two tabs change content below.
Neil Godfrey
Neil is the author of this post. To read more about Neil, see our
About page.
Latest posts by Neil Godfrey (see all)
---
If you enjoyed this post, please consider donating to Vridar. Thanks!
---