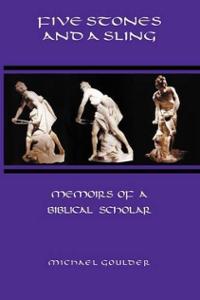 More Matthean creativity
In a recent post on parables I quoted Michael Goulder's recollections on why he came to the conclusion that the parables attributed to Jesus were really the literary creations of each of the gospel authors (evangelists). A few pages on in his memoirs, Five Stones and a Sling, Goulder further recalls what led him to believe other "sayings of Jesus" in the gospels were likewise the authors' inventions.
The Gospels contain a number of double animal images:

'Be ye wise as serpents and harmless as doves';

'You strain out a gnat but swallow a camel';

'Give not that which is holy to the dogs and cast not your pearls before swine'.

There are ten of these double animal images in the Gospels, and all of them are in Matthew; this seems to cogent evidence that they were created, not by Jesus, but by Matthew himself. (p. 62, my formatting as throughout)
Why did he write his Gospel?
Goulder relates that he was seeking to understand the way the Gospel of Matthew had been put together. Overall it looks like the author has composed various series of (mostly healing) incidents and interrupted them by five passages of discourse:
The Sermon on the Mount (ch 5-7)
The Mission Discourse (ch 10)
The Harvest Parables (ch 13)
A Church Law Discourse (ch 18-19)
The Discourse on the End (ch 24-25)
I had long ago heard it suggested that Matthew was attempting to write a Gospel that was in some sense modelled on the five books of Moses (the Pentateuch) but Goulder points out what most of us who have attempted to explore that particular pattern have surely come to suspect — that "the fit is not good".
So why did Matthew write his gospel? Continue reading "Why Did Matthew Write His Gospel?"