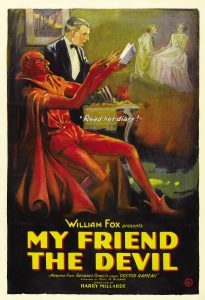 What if the Testimonium Flavianum, the passage about Jesus and his followers, in Antiquities by Josephus was written in full (or maybe with the exception of no more than 3 words) by Josephus? I know that would raise many questions about the nature of the rest of our sources but let's imagine the authenticity of the passage in isolation from everything else for now.
What if the passage about Christ in Tacitus was indeed written by Tacitus? Ditto about that raising more questions as above, but the same.
What if even the author attribution studies that have demonstrated the very strong likelihood that Pliny's letter about Christians to Trajan was not written by Pliny were wrong after all?
What if that "pocket gospel" in the early part of chapter 11 of the Ascension of Isaiah were original to the text and not a subsequent addition? (I think that the most recent scholarly commentary by Enrico Norelli on the Ascension of Isaiah does actually suggest that scenario but I have not read any of the justifications if that is the case.)
What if 2 Thessalonians 2:13-16 which has Paul saying the Jews themselves killed Jesus in Judea was indeed written by Paul thus adding one more inconsistency of Paul's thought to the already high pile?
What if, contrary to what has been argued in a work opposing (sic) the Christ Myth hypothesis, the passage about Paul meeting James the brother of the Lord was originally penned by Paul after all?
Would the above Imagine scenarios collectively remove any reason to question the assertion that Christianity began ultimately with a historical Jesus?
I don't think so.
Firstly, the grounds for questioning the claims that our earliest evidence is best explained by some sort of rationalization of the gospel narrative are not based on a handful of proof texts that can be supposedly met by setting up opposing proof texts. The arguments are rather more complex, more sophisticated than that, and involve serious questions of a priori assumptions, logical validity and research methods.
Secondly, and I suppose this point is really a product that derives from the first, think about each one:
The Testimonium Flavianum does not appear until at least 64 years after the date usually assigned for the death of Jesus. Josephus does not tell us the source of his information. Now assess that fact in the context of what modern historians (I'm talking about professional historians in history departments, not in seminaries or departments of theology) grant as evidence that is strong enough to confirm the historicity of an event: see, for example, the discussions of Carr, Elton and Evans in my recent post on how historians decide or confirm the historicity of a reported event; another historian, Garraghan, would be even more strict with his criteria as discussed in a post with a title reference to Hiawatha.
As for the passage in Tacitus, the same as above applies. Except that here we can add that some modern historians even question whether Boudicca actually was a historical figure despite Tacitus's account. Are we being "hypercritical" to raise questions about his Jesus reference or simply following standard procedures outside the world of divine and privileged suppositions in so many quarters of biblical studies?
Pliny the Younger (not unlike Tacitus, actually) does not even mention the name of Jesus so again we have no clear ties between his letter and purported historical events in Judea 80 to 90 years earlier.
And that "pocket gospel" in the Ascension of Isaiah? It has precious little in common with anything we read in the canonical gospels. Mary is pregnant two months and then suddenly sees a baby in front of her: the baby appears to have just popped out through the wall of her belly. Now that could well be more consistent with the details ("made" from ("passed through") a woman, not "born") of Galatians 4:4 than anything in the Gospels of Matthew or Luke.
Then 2 Thessalonians 2:13-16 and the Jews in Judea killing Jesus would follow, if the Asc. Isa. pocket gospel above or something similar to it had been known to Paul. That pocket gospel speaks of the demons stirring up envy among the Jews to kill Jesus, thus evidently holding the demons themselves, those "rulers of the age", responsible. Among other beliefs that surfaced (and we don't know when it started) was one that had Jesus being magically swapped for Simon Magus on his way to the cross. It is nonsense to suggest that any story with an earthly setting and human characters must by some default "hermeneutic of charity" be assumed historical until compelling evidence to the contrary arises.
James the Brother of the Lord has generated so much wasted discussion, in my opinion. I don't believe the passage was original (for reasons set out here) but let's suppose I am wrong. Richard Carrier also granted this passage the status of being very strong evidence for the historicity of Jesus. Be that as it may, the passage simply does not refer to Jesus at all, certainly not explicitly. The Lord, when used alone, is usually a reference to God, not Jesus, I thought, in Paul's writings. Given that context it is surely reasonable to keep a back door ajar to allow room for questions to enter. It would certainly be perverse dogmatics worthy, I suppose I have to admit, of graduates of seminaries and theology departments, to insist there can be no room for doubt of any kind about the passage. But once we allow permission to ask a question about a passage we have firmly decided cannot be an interpolation, then my reasons for believing the passage to be an interpolation can be modified easily enough to demonstrate that it is very unlikely in the extreme to refer to a literal sibling of Jesus.
Much nonsense (read falsehoods) has been levelled at those who argue for the gospels and references in Paul's letters being best explained by something other than a gospel-like narrative about a historical figure. Most of those who argue that viewpoint come across to me as bending over backwards to limit the number of interpolations they concede, and those they do admit are only done so with permission of a substantial body of the reputable scholarship. As you can tell, I think they are far too strict. But then if I were trying to argue a case a fortiori as they are then I would probably do the same.
But here I have played the devil's advocate and hope I have helped in the process to show that he is not such a terribly bad chap to work for after all.
The following two tabs change content below.
Neil Godfrey
Neil is the author of this post. To read more about Neil, see our
About page.
Latest posts by Neil Godfrey (see all)
---
If you enjoyed this post, please consider donating to Vridar. Thanks!
---