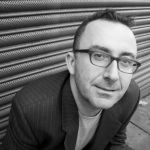 It's taken me a little while but it was worth it. The article is long (about 10,000 words) and after having read it I wouldn't have wanted it to be any shorter. Anyone who is interested in how news media works, how information is sourced in the age when competing groups and individuals can disseminate their respective viewpoints always backed up with live images of what we are assured is supporting evidence, and how one goes about digging down beneath all these reports and seeks to find out what actually happened and why by visiting the site and talking to witnesses, will find What Happened in Douma? Searching for Facts in the Fog of Syria's Propaganda War by James Harkin, published in The Intercept, very informative.
I imagine most of us tend to read any news from war zones with a sense of provisionality, of thinking, 'Well, that's what we're hearing now and people are using that news story to justify further involvement in the war, further killing, but who knows how long it will be before the truth ever comes out, if ever.' James Harkin's essay certainly reinforces justification for that response to war-time news.
The author's research was supported by a fellowship at the Shorenstein Center at Harvard University. Benjamin Decker at the Shorenstein Center's Information Disorder Lab provided open-source investigative support and Rahaf Safi at Harvard's Kennedy School contributed research. Other research and translation support was provided by Victor Lutenco of the Kennedy School and Hannah Twomey of the Centre for Investigative Journalism in London.