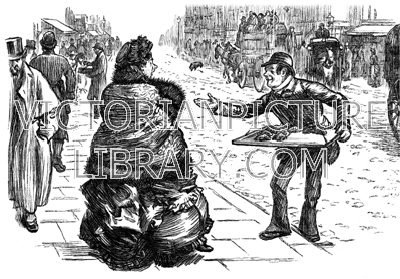 When I was an undergraduate history student the one book anyone doing the honours course was required to address was What Is History? by the renowned "red" historian of Soviet Russia, Edward Hallet Carr. One claim Carr made in the book was particularly controversial. It was his idea of what counted as a "historical fact". For those who are rushing through, the gist of what he said was that X is not a historical fact unless and until a historian writes about it and uses it to successfully support a hypothesis that is accepted by his academic peers. For those who are not so pressed for time, here are Carr's own words:
Let us take a look at the process by which a mere fact about the past is transformed into a fact of history. At Stalybridge Wakes in 1850, a vendor of gingerbread, as the result of some petty dispute, was deliberately kicked to death by an angry mob. Is this a fact of history ? A year ago I should unhesitatingly have said 'no'. It was recorded by an eye-witness in some little-known memoirs2; but I had never seen it judged worthy of mention by any historian. A year ago Dr Kitson Clark cited it in his Ford lectures in Oxford.3 Does this make it into a historical fact ? Not, I think, yet. Its present status, I suggest, is that it has been proposed for membership of the select club of historical facts. It now awaits a seconder and sponsors. It may be that in the course of the next few years we shall see this fact appearing first in footnotes, then in the text, of articles and books about nineteenth-century England, and that in twenty or thirty years' time it may be a well-established historical fact. Alternatively, nobody may take it up, in which case it will relapse into the limbo of unhistorical facts about the past from which Dr Kitson Clark has gallantly attempted to rescue it. What will decide which of these two things will happen ? It will depend, I think, on whether the thesis or interpretation in support of which Dr Kitson Clark cited this incident is accepted by other historians as valid and significant. Its status as a historical fact will turn on a question of interpretation. This element of interpretation enters into every fact of history.

(Carr, p. 12)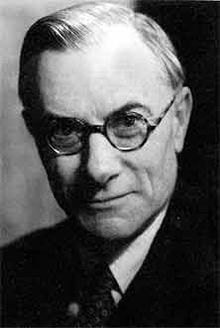 Our interest is generated by the context of asking questions about ancient history and particularly the Bible. I have addressed the question from several angles relating to what we know of how historians (e.g. Thucydides) who lived in ancient times worked and in how historians (e.g. Finley) of ancient times make judgements about the ancient sources. Here we look at a more general discussion of how historians decide what is a fact.
Did It Actually Happen? (Getting Muddled with Philosophy)
Notice that Carr does not deny the "fact" of the murder of the Stalybridge gingerbread seller. He is simply disputing its status as a "historical fact" without doubting its status as a "mere fact about the past".
And his evidence?
An eyewitness record, he says.
2. Lord George Sanger, Seventy Years a Showman (2nd ed., 1926), pp. 188-9.
He cites the second edition but the Amazon kindle preview tells us it was first published in 1910. Even that appears incorrect because the earliest Worldcat record I see places its earliest appearance in 1908.
That's an eyewitness account 58 years after the event.
Carr was engaged in a philosophical discussion of the nature of history and accordingly took us a step further, to its use by a historian, Kitson Clark, in his lectures at Oxford:
3. Dr. Kitson Clark, The Making of Victorian England (1962).
It is at this point that Carr arouses the ire of many of his more conservative peers. What Carr believes historians should understand is that every "historical fact" comes with some ideological baggage. It is always used to support or dispute a historian's hypothesis.
To set out a simplistic example: Does the historian use the murder of the gingerbread vendor as evidence in arguing the hypothesis that there existed a class war of the kind Karl Marx said is the fundamental dynamic of history? Or perhaps the historian uses that fact as part of a larger case to argue against the class struggle hypothesis. It is in that sense that history is "relative" and "ideological" and that the "facts of history" can be said to be "relative" to a historian's point of view and "ideological" in nature.
It does not mean that the fact of the past itself depends upon the historian's whims or ideological beliefs. Carr was talking about how a "mere fact about the past" was used in a historical narrative or argument. The "mere fact of the past" was not in dispute per se.
In the words of the historian Richard Evans,
Carr engages in lively arguments with many other historians about the nature of history. He challenges and undermines the belief, brought to university study by too many students on leaving high school, that history is simply a matter of objective fact. He introduces them to the idea that history books, like the people who write them, are products of their own times, bringing particular ideas and ideologies to bear on the past.

(Evans, p. 1 f.)
Did It Actually Happen? (Getting Irate with Ideology)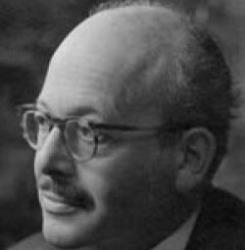 Another prominent historian, Geoffrey Elton, took on Carr with a passion. These were the "history wars" of the 1960s. Somewhat distorting what Carr was in fact arguing, Elton dived in:
Mr Carr holds that there is a 'process by which a mere fact about the past is transformed into a fact of history'. He quotes the case of a man who was killed by a rioting mob in 1850 and says that this event, once no fact of history at all, is on the way to becoming one because it has been mentioned in one book. It will achieve full status when it gets into one or two more historical accounts. The difference between facts about the past and facts of history hangs upon 'the element of interpretation' which the historian adds to the former in order to create the latter, though general acceptance of the interpretation offered is required before the fact's new status is secure.

This is really an extraordinary way of looking at history; worse, it is an extraordinarily arrogant attitude both to the past and to the place of the historian in studying it. A man was kicked to death in 1850: that is a fact, an event, which took place and which nothing now can either make or unmake. It is quite immaterial whether the fact is known to an historian or used by him in analysing a problem. If the event were unknowable—if no evidence of it had survived at all—it would certainly be neither fact about the past nor historical fact—it would have ceased to exist and that piece of potential history would never have materialized—but it would still, of course, have occurred, independent of any historian. However, the event can be known, and that is all that is required to make it a 'fact of history'. Interpretation, or general acceptance of a thesis, has nothing whatsoever to do with its independent existence. The point matters so much because Mr Carr, and others who like him think that history is what historians write, not what happened, come dangerously close to suggesting either that it does not much matter what one says because (interpretation being everything) there are always several reasonably convincing interpretations of any given set of events, or that history is altogether unknowable, being merely what happens to be said by a given historian at a given moment.

(Elton, 75 f.)
So far we have seen two historians at war with each other accepting the idea that the gingerbread man was killed in Staleybridge in 1850. Despite the mis-aimed shot by Elton it is evident that both Elton and Carr have no dispute (despite Elton's inference) that that murder happened. Elton is offended by Carr's suggestion that that event's status as a "historical" fact is open to question. As outsiders we can see the difference is one of semantics and definitions; so far there is no suggestion that any historian should look at the evidence and ask, Did this happen or not?
So far.
But first let's recapitulate with a comment on the conflict between Elton and Carr by another historian, one closer to our time, some thirty years after Elton's The Practice of History.
Richard Evans observed and commented on the semantic confusion that lay at the root of Elton's ire against Carr. Evans says it more clearly than I think I did, so here is his explanation:
In putting forward this view, Elton was disagreeing strongly with E. H. Carr's definition of a historical fact. Carr argued that a past event did not become a historical fact until it was accepted as such by historians. His example was the fact that a gingerbread seller was kicked to death by a crowd at Stalybridge Wakes in 1850; until mentioned by George Kitson Clark in a book on Victorian England, this was not, Carr says, a historical fact. Historical facts were therefore constituted by theory and interpretation. They did not exist independently. There is a semantic confusion here which has caused endless trouble ever since Carr fell into it, and it needs clearing up before the discussion can proceed. A historical fact is something that happened in history and can be verified as such through the traces history has left behind. Whether or not a historian has actually carried out the act of verification is irrelevant to its factuality; it really is there entirely independently of the historian. This is why historians commonly speak of "discovering" facts about the past, for instance, in coming across a source which tells them of this previously unknown incident at the Stalybridge Wakes. Where theory and interpretation come in is where facts are converted into evidence (that is, facts used in support of an argument), and here theory and interpretation do indeed play a constitutive role. For historians are seldom, if ever, interested in discrete facts entirely for their own sake; they have almost always been concerned with what Ranke called the "interconnectedness" of these facts. Thus the fact of the gingerbread salesman's death can be used as evidence in a number of different ways, according to the historian's purpose: as an aspect of crowd behavior in this period, for example, as part of a study of food supplies, as an example of festivals and leisure pursuits, as an element in a history of the Manchester area, and so on. Nevertheless, while it is multifaceted as evidence, the gingerbread salesman's death is singular as fact. Facts thus precede interpretation conceptually, while interpretation precedes evidence.

(Evans, 65 f.)
Okay, I hope that's clear enough now.
Did It Actually Happen? (& How Do We Know?)
So far, however, we have not been examining that eyewitness account that is our entire basis for knowing about the murder of the gingerbread vendor. We have seen that the report was published 58 years after the event. Let's now leave aside the ideological debates about the nature of history itself and examine just how reliable our evidence might be. We continue with Richard Evans:
The likelihood of the gingerbread salesman's unfortunate death being a historical fact in this sense is moderately but not overwhelmingly high because the reference Kitson Clark used for it was not a contemporary one, but a set of memoirs written long after the event, and memoirs are sometimes unreliable even where they are giving eyewitness accounts of happenings in the past.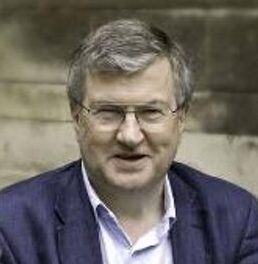 58 years certainly opens up room to question the reliability of the account. (We have seen other historians point to gaps of thirty and even twenty years as opening up room for doubt between report and event.) So what is a historian to do?
If I had been Kitson Clark, I should have looked for a contemporary document to verify my claim. It is for this reason, I think, not because it has not been widely quoted elsewhere (except in discussions of Carr's What Is History?) that the status as a historical fact of the gingerbread salesman's murder in 1850 must be regarded as still provisional, to say the least. The seconder and sponsors for its membership of the (not very select) club of historical facts awaited by Carr must be not other historians but other, preferably contemporary documents, and these so far have not been found. Contemporary newspapers reported the fair very fully, but where Kitson Clark stressed the role of drink in leading to acts of violence, the papers noted that "very few drunken people were seen in the streets at any time during the wakes." There were descriptions of morris dancers and archery displays and accounts of an ascent in a balloon, but no mention of any violent incidents at all, though one paper did report the arrest of some petty thieves who had come over from Manchester. Kitson Clark cited Sanger's memory of the wakes as an example of the persistence of rough, brutal, and drunken behavior from the eighteenth century into the early Victorian era. The contemporary sources, which went out of their way to stress the "large audience" that "patiently listened" to the speeches of "a company of teetotallers" who had come over to the wakes on the Sunday, would seem rather to indicate the opposite.

(Evans, 66 f.)
There it is. Evans in one sense can be said to have proposed the fact of the murder of the gingerbread seller as a hypothesis. The source for the event appeared 58 years after it supposedly happened.
How to test that hypothesis?
Answer: Go to the contemporary sources, the newspapers of the day.
And what does the historian find? Evans found that Kitson Clark used Sanger's 58 year old memory to make a point about the brutality of early Victorian society. (As Carr would have said, the "fact" was being given an ideological twist to support a hypothesis about the nature of society.) But Evans examined the contemporary sources and found that Sanger's memory was not supported by the news reports of 1850. It may have been that the newspapers completely missed the incident that would have been so unexpected given all else that was known of the atmosphere and details of the wake. But even if so, the historian cannot speak with any confidence in Sanger's memory. He cannot rest a case on appeal to the "fact" of the murder of the salesman.
On one occasion an expert in history stood up to test Jesus. "Teacher," he asked, "what must I do to know a historical fact?"

"What is written in Masters" he replied. 

He answered, "Confirm and verify with independent, contemporary witnesses."

"You have answered correctly," Jesus replied. "Do this and you will be able to have good grounds for justifying what you write."

But he wanted to justify himself, so he asked Jesus, "And who is an independent contemporary witness?"

In reply Jesus told him the story of Kitson Clark's appeal to the 58 year old memory of George Sanger of the murder at Staleybridge wake, how Carr relied upon the report of Kitson Clark, and how Elton relied upon the report of George Sanger, and how Evans checked the contemporary newspapers, and how the newspapers failed to mention the murder but portrayed a peaceful crowd listening to speeches about the evils of drink.

 "Which of these three do you think was the more reliable historian?"

The expert in the law replied, "The one who made judicious use of independent, contemporary witnesses."

Jesus told him, "Go and do likewise."
---
Carr, Edward Hallet. 1964. What Is History? Harmondsworth: Penguin.
Elton, G. R. 1969. The Practice of History. Sydney: Collins.
Evans, Richard J. 1997. In Defence of History. London: W. W. Norton.
---
The following two tabs change content below.
Neil Godfrey
Neil is the author of this post. To read more about Neil, see our
About page.
Latest posts by Neil Godfrey (see all)
---
If you enjoyed this post, please consider donating to Vridar. Thanks!
---