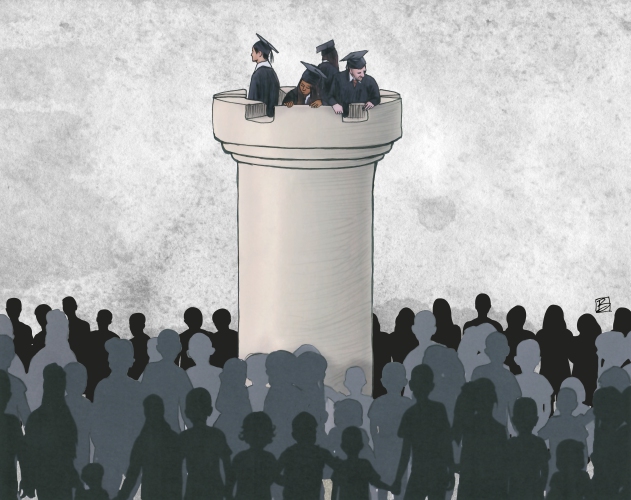 A frequent line of argument by scholars and others attempting to "prove" the historicity of a Jesus behind the gospel narratives is to focus on biblical passages pointing to the "humanity" of Jesus, and sometimes his geographical and temporal location. It often appears that such people assume that a figure who is human and said to appear in Palestine in the early first century is clearly historical. Of course only a moment's thought should dispel a necessary connection between "human" and "genuinely historical." Would it even be possible for anyone to finish counting the number of fictional "human" characters in stories, ancient and modern, in the world? If we confine ourselves to biblical and ancient Jewish stories that look like history, I suspect the number of fictional "humans" would still outnumber those who we can be sure were historical.
But all of that is just an aside. Let's continue with Earl Doherty's discussion of the "born of a woman" expression in Galatians 4:4. So far we have the following:
And we have linked to Earl Doherty's old website in which he sets out an earlier version of the chapter we are addressing: Supplementary Article No. 15 – "Born of a Woman"? Reexamining Galatians 4:4.
Recall that the reason we are delving into Doherty's discussion of the Galatians passage in such detail is to demonstrate the extent of the failure of scholars, in this case Simon Gathercole, to even characterize a mythicist argument correctly, let alone engage with it, and to show just how wrong it is to assume that a mythicist argument must rely on some cheap interpolation card to deny the "natural meaning" of a text. One does have to wonder how many critics (Bart Ehrman included) have actually taken the trouble to read Doherty's work in full. We will see in the following post how Gathercole has likewise demonstrated his failure to read anything but a few excerpts of the hypothesis he is opposing. Until scholars do really read a book before opposing it I suggest that they will only ever be addressing their own closed circle and supporters while complaining about the unwashed general public being so benighted as to too often sympathize with "mythicism".
So let's continue:
As noted by Edward D. Burton in the International Critical Commentary series (1924), the two qualifying phrases, "born of woman, born under the Law" (genomenon ek gunaikos, genomenon hupo nomon) are descriptive of the Son, but not specifically tied to the 'sending.' Burton says [Galatians, p.218-19]:

The employment of the aorist [a past tense participle] presents the birth and the subjection to law as in each case a simple fact, and leaves the temporal relation to exapesteilen ["sent"] to be inferred solely from the nature of the facts referred to….But the phrases are best accounted for as intended not so much to express the accompaniments of the sending as directly to characterize the Son, describing the relation to humanity and the law in which he performed his mission.

For those phrases, Burton is not ruling out an understanding of an intended temporal relationship to the verb, but he is saying that it is not grammatically present (such a thing would normally be done by using the present participle). Yet if "born of woman, born under the Law" can be seen as not necessarily qualifying the sending itself, this further frees that 'sent' thought in verse 4 from having to be a reference to the arrival in the world of the incarnated Christ in a human body.

At the same time, we might suggest that this absence of a linkage between verb and participles would more likely be the product of an interpolator than Paul himself who, if he intended the phrases to qualify the "sent" idea, would normally have put the participles in the present tense rather than the aorist. An interpolator, on the other hand, would have been focused on the "fact" of these 'born' phrases to serve his own purposes, as we shall see. (Doherty, 204)
The lay public interested in these questions are on the whole educated enough to take an interest in such grammatical arguments. They would love nothing more than to see mainstream scholars engage with them for their benefit. When the question of interpolation is raised it is done so with sound contextual and grammatical justification.
Another look at that word translated "born"
Following Burton Doherty points out that the word for "born" in Galatians 4:4 "is not the plainest word to describe birth". The word used is genomenon (γενόμενον), a form of the verb ginomai (γίνομαι) (the link is to Strong's and other references). It's meaning is determined by its context. According to Burton the word used in the phrase "born of woman" cannot automatically be translated the same way when applied to "law", although many translations do have "born under the law". A reasonable translation could be that Jesus was "come from a woman, come under the law".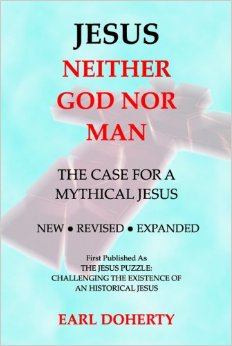 Recall, further, that these phrases do not have any necessary temporal connection with the verb "sent".
[T]his means that one could understand that Christ came in "subjection to Law" at some later point than birth. Burton does not offer any suggestion as to when or how this could have taken place, but it might be suggested that Paul, if he in fact included these phrases, may have envisioned Christ as taking on such features when he entered "the realm of flesh." (Doherty, 205)
And the woman? Where did she come from?
Possibly from Isaiah 7:14,
A young woman is with child, and she will bear a son….
Doherty's argument has been that Paul regularly appeals to revelation through the Scriptures and he could well have introduced a woman from such a passage just as he claimed the messiah was from David's seed on the basis of Scripture.
Interpolation likely but not necessary
Why he would choose to introduce this mythical element here, especially without explanation, can only be a matter of speculation. In the context of Galatians 4, as noted above, there seems to be no practical necessity for either phrase, which becomes one of the arguments for interpolation. (Doherty, 205)
An unambiguous alternative
We noted above that the meaning of the Greek word translated "born" in Galatians 4:4 must be decided by its context. It does not necessarily mean "born". It can mean "become", "arise", "occur", "come into existence", "be created". Burton agrees that the word Paul used is best translated "born" in the first phrase, hence "born of a woman", but he does not think it should be translated "born" with reference to being "under the law".
Doherty quotes Burton's discussion of an unambiguous alternative Paul could have used if he meant "born":
Had the apostle desired to express the idea of 'born' in both phrases, he could have done so unambiguously by the use of gennethenta [i.e., a participle of the verb gennaó]. (Burton, in Doherty 205. See  γεννάω)
Why would Paul have used the less clear word in Galatians 4:4? Doherty raises the question: If Paul had a spiritual or mythical Christ in mind, then did he find the less specific word from ginomai the most appropriate choice?
Was he again putting forward an idea regardless of whether or not it could be rationally understood, simply putting his trust in scripture? Considering what he was able to do with terms like "flesh" and "body" in purely mystical and metaphysical settings, placing a 'birth' by a 'woman' in such a setting would not likely be beyond him. And remember that in Revelation 12, the Messiah could be born to a woman in the heavens. (Doherty, 206)
Some statistics:
ginomai by Paul
ginomai used in other contexts in the epistles, by Paul and others
gennao by Paul to refer to birth
ginomai is not used for born in …
gennao (verb);
gennetos (adj);
tikto
Rom 1:3

Gal 4:4

Phil 2:7

1 Cor 15:45 (Adam became living soul)

1 Cor 1:30 (Jesus made for us wisdom)

Heb 1:4 (becoming better than angels)

Eph 3:7 (became a minister)

Rom 9:11 (children not yet born)

Gal 4:23 (son was born — allegorical)

Gal 4:29 (he was born — allegorical)

Heb 11:23

1 John 2:29

1 John 3:9

1 John 4:7

1 John 5:1

1 John :18

Matthew 4 times refers to birth of Jesus, using  gennaó

Luke 2 times refers to birth of Jesus, using  gennaó or tikto

Paul chooses to use ginomai only in these three cases relating to Christ
So what do we make of the fact that in relation to Christ Paul uses ginomai?
If Paul meant the same type of birth for Christ in 4:4 why did he change verbs here?

(Note: this change of verb does argue against Carrier's interpretation that Galatians 4:4 is an extension of the allegory spelled out here.)

In none of the other epistles is ginomai used for born.
In all cases (about two dozen) where gospels express the idea of being born they use either gennao,
gennetos or tikto
On the basis of the statistics Doherty asks several questions, a technique I generally deplore in argument but I do find myself making some exceptions from time to time:
If the two verbs can be equally understood as "born" in this type of context, and if the implication is that a writer could have used one or the other since he would have been sensible of no distinction, why does the law of averages not apply in the New Testament?
Why is there in the epistles a universal use of gennaó to apply to all births other than that of Jesus, as well as to Jesus' birth in the Gospels?
Why does a distinction only exist between the Gospels' consistent use of gennaó to refer to Jesus' birth, and Paul's consistent use of ginomai to refer to Jesus' (alleged) birth? Was it not the same sort of birth?
The strong implication is that, if the key phrases in Paul are his own voice and not an interpolation, Paul must have had in mind something different in regard to Christ than simply being "born" in the normal sense.
Simon Gathercole's Parallels in Job and Sirach
Recall that in our second post we noted Simon Gathercole opening his case by appealing to parallel expressions in the Greek Old Testament (Septuagint). To Gathercole, the meaning was very clear:
In Galatians 4, Paul says that God sent his son, 'born from a woman' (γενόμενον ἐκ γυναικός, 4.4). It is hard to imagine a clearer statement of Jesus' humanity. This phrase, and others very like it, are commonly used as synonyms for 'human being'. (Gathercole, 186)

To drive the point home he cites "poetic parallels" in the Book of Job and Sirach.

'But man (ἄνθρωπος) vainly buoys himself up with words; a mortal born of woman (γεννητὸς γυναικός) like an ass in the desert.' (Job 11.12)

'Mortal man, born of woman (βροτὸς γὰρ γεννητὸς γυναικός), is of few days and full of trouble.' (Job 14.1)

'What is mortal man (βροτός), that he could be pure, or one born of woman (γεννητὸς γυναικός), that he could be righteous?' (Job 15.14)

'How then can a mortal (βροτός) be righteous before God?
How can one born of woman (γεννητὸς γυναικός) be pure?' (Job 25.4)

'Pride was not created for human beings (ἀνθρώποις), or violent anger for those born of women (γεννήμασιν γυναικῶν).' (Sir. 10.18)

I have highlighted the instances of "born" and the Greek original in each case for reasons that will become clear.
What would Earl Doherty say in response to those "very obvious and clear" parallels? What does he say? Because Doherty did raise them in his own discussion and made the following comment:
Every one of these phrases uses gennaó (or the Latin equivalent). The only exceptions are those which quote Paul's use of ginomai. It is often claimed that Paul used the phrase because it was so common. If it was so common, why did he not use it in the common form? The very fact that something is common should lead one to use it if one means the common thing. If it was found in scripture and Paul was taking his cue from there, why did he change the verb that was used in scripture? The fact that Paul changed the key element of the phrase should lead us to conclude that he was avoiding using it in its normal form because he meant something different from the normal understanding.

Or else, he didn't write it at all. (Doherty, 207)
Simon Gathercole's erroneous assertions about Doherty's argument
Even though Simon Gathercole has set out to address mythicist arguments, and even though he has included Earl Doherty as one of the names he proposes to answer,
Consider, for example, these claims about Paul by Robert Price (2009), Earl Doherty (2009), Thomas Verenna (2013) and Richard Carrier (2014) . . .  (Gathercole, 184)
Gathercole unfortunately indicates he has only skimmed a few passages in Doherty's book and accordingly can only present a series of false claims about his argument. (We saw the same type of failure in Daniel Gullotta's attempt to address Richard Carrier's On the Historicity of Jesus. Both misrepresentations were published by the same journal.)
For example, Gathercole claims that since Doherty argued that faith came during the time of Paul's own preaching, then all Gathercole has to do to ridicule Doherty is point to passages in Paul's letters that speak of apostles before Paul.
There were apostles before Paul himself was one: they included those in Jerusalem 'who were apostles before me' (Gal. 1.17), and Andronicus and Junia, also Christians before Paul, may have been among those who knew Jesus (Rom. 16.7).50

——
50 This makes impossible the arrival of faith during the time of Paul's own preaching ministry, cf. Doherty, Jesus – Neither God nor Man, pp. 780–781 (epub edition). (Gathercole, 197)
Gathercole clearly read right over Doherty's actual claims, missing the following:
All this was not to change until the time when faith was brought to the new believer, through the preaching of Paul and other apostles of the Christ.76 (Doherty, 199)
In an earlier post I copied and pasted the entire 300 word discussion Doherty introduced at endnote 76 in which he discussed Paul's references to and relations with those apostles before him.
Gathercole appears to have been expecting and looking for and "finding" that Doherty is "very trigger-happy in excising supposed interpolations" (p. 211)
The only real solution for the mythicist is to regard 'born from a woman' as an interpolation.19

19  Thus, Doherty, Jesus – Neither God nor Man, pp. 795–798 (epub edition). (Gathercole, 188)
Yet Doherty's opening paragraph in the chapter discussing the "born of woman" phrase contained these words:
There are two ways to approach this passage: one, assuming the double phrase as authentic to Paul; the other, questioning its authenticity and judging the likelihood of interpolation. (Doherty, 197)
Later he wrote:
The observations thus far are valid quite apart from the absence or presence of "born of woman, born under the Law." But they do have a bearing on the question of whether those phrases should be in the text, or whether they are interpolations. (Doherty, 203)
Then again, pointing out that phrase does not affect the mythicist interpretation of Paul's discussion:
In the context of Galatians 4, as noted above, there seems to be no practical necessity for either phrase, which becomes one of the arguments for interpolation. (Doherty, 205)
Doherty later pointed out that his argument had primarily been based on the assumption that Paul did write that phrase:
While noting factors which might suggest interpolation, we have so far been analyzing this passage while adopting the assumption that "born of woman, born under the Law" could have been written by Paul. (Doherty, 207)
And then his concluding paragraph:
In sum, the question of interpolation of these phrases cannot be settled with absolute certainty. But there are enough compelling indicators that Paul either could not or would not have included them in the Galatians 4:4 passage to remove them from contention as good evidence that Paul viewed his Christ as a recent human man. Taken together with the alternative possibility that these phrases, if by Paul, reflect a metaphysical view of Jesus determined by scripture (although I now lean more toward the interpolation option), I regard this as an effective neutering of perhaps the most significant argument on the historicist side that the epistles stand in the tradition of an historical Jesus. (Doherty, 212)
To make such an accusation Gathercole appears to have skipped over the bulk of Doherty's argument in chapter 15 (certainly he has missed the passages I quoted above) for the significance of Galatians 4:4 to his hypothesis of mythicism and failed to notice that Doherty makes it very clear that the passage translated "born of a woman" may well be original to Paul and not effect his argument. Yes, Doherty also concludes on the basis of his wider and deeper analysis of the passage that there are plausible grounds for thinking the passage is an interpolation and he personally does favour those. But as we have seen through these past four posts Doherty has demonstrated that even if the passage is authentic to Paul then his mythicist hypothesis remains unaffected. In fact, with or without the phrase "born of a woman" Doherty demonstrates that Galatians 3 and 4 are entirely consistent with and supportive of his hypothesis.
The difficulty Gathercole appears to have faced is that he has focused entirely on the meaning of "born of a woman" and failed to take note of the other passages of Paul, passages we have been covering over four posts so far. That is, he has fallen into the trap that Mark Goodacre warned against in another debate:
To state the argument against one hypothesis using the presuppositions and terminology of the competing hypothesis involves a circularity that undermines any hope for a fair assessment of the evidence. — Mark Goodacre, 2002 (82)
---
Gathercole, Simon. 2018. "The Historical and Human Existence of Jesus in Paul's Letters." Journal for the Study of the Historical Jesus 16: 183–212.
Goodacre, Mark. 2002. The Case Against Q: Studies in Markan Priority and the Synoptic Problem. Harrisburg, Pa: Bloomsbury T&T Clark.
Doherty, Earl. 2009. Jesus: Neither God nor Man: The Case for a Mythical Jesus. Ottawa: Age of Reason.
---
The following two tabs change content below.
Neil Godfrey
Neil is the author of this post. To read more about Neil, see our
About page.
Latest posts by Neil Godfrey (see all)
---
If you enjoyed this post, please consider donating to Vridar. Thanks!
---