Roger Parvus posted comments relating to the relationship between Paul's letters and some things we read in the Ascension of Isaiah. (Recall that the Ascension of Isaiah is a two part text consisting of the Martyrdom of Isaiah and the Vision of Isaiah, and was interpreted by Earl Doherty as a piece of evidence for early Christian belief in a crucifixion of Jesus in the lower heavens.) I have been wading my way through various studies on the document and it is slow going because I find myself struggling through machine translations much of the time. I have as a result become open-minded to possible interpretations that may compete with Doherty's initial proposals.
Roger Parvus has posted two major series on Vridar:
He's been doing some more thinking about things since then and I found the following two comments of his thought-provoking.
Paul regularly appeals to revelation through Scripture. And as Doherty notes:

"The strong implication is that, if the key phrases in Paul are his own voice and not an interpolation, Paul must have had in mind something different in regard to Christ than simply being 'born' in the normal sense." (Jesus Neither God Nor Man, p. 207).

So I am still quite open to the possibility that the Scripture Paul had in view was the Vision of Isaiah's pocket gospel. Its Jesus is not really born in the normal sense. As Enrico Norelli puts it:

"If the story is read literally, it is not about a birth. It's about two parallel processes: the womb of Mary, that had enlarged, instantly returned to its prior state, and at the same time a baby appears before her— but, as far as can be determined, without any cause and effect relationship between the two events." (Ascension du prophète Isaïe, pp. 52-53, my translation)
At this point in general discussion Tim reminded me of Herman Gunkel's view that Revelation 12 speaks of a birth of a saviour in heaven in Creation and Chaos in the Primeval Era and the Eschaton. (For a criticism of Gunkel's hypothesis see Creation and Chaos: A Reconsideration of Hermann Gunkel's Chaoskampf Hypothesis see Scurlock and Beal's Creation and chaos : a reconsideration of Hermann Gunkel's Chaoskampf hypothesis.)
Yes, there are grounds to suspect that Paul knew some version of the Vision of Isaiah. But my suspicions go further than that. I suspect Paul's gospel was the Vision of Isaiah. His gospel was not just a message; it was a message based on a specific text: the Vision of Isaiah. And of course, if that was the case, it would seem to follow that he wrote the Vision, for he says in Galatians that he received his gospel by revelation and not from any man.
II Cor 12:

I must go on boasting. Although there is nothing to be gained, I will go on to visions and revelations from the Lord.

 

2 I know a man in Christ who fourteen years ago was caught up to the third heaven. Whether it was in the body or out of the body I do not know—God knows.  3 And I know that this man—whether in the body or apart from the body I do not know, but God knows—  4 was caught up to paradise and heard inexpressible things, things that no one is permitted to tell.  5 I will boast about a man like that, but I will not boast about myself, except about my weaknesses.  6 Even if I should choose to boast, I would not be a fool, because I would be speaking the truth. But I refrain, so no one will think more of me than is warranted by what I do or say,  7 or because of these surpassingly great revelations. Therefore, in order to keep me from becoming conceited, I was given a thorn in my flesh, a messenger of Satan, to torment me.  8 Three times I pleaded with the Lord to take it away from me.  9 But he said to me, 

"My grace is sufficient for you, for my power is made perfect in weakness."

 Therefore I will boast all the more gladly about my weaknesses, so that Christ's power may rest on me.  10 That is why, for Christ's sake, I delight in weaknesses, in insults, in hardships, in persecutions, in difficulties. For when I am weak, then I am strong.

That possibility, i.e., Paul as original source of the VoI, opens up a different way of understanding II Cor 12: 1-10. The revelation that Paul touts in that passage would be the revelation of his VoI gospel. That would explain why for him it was a revelation of "words" (II Cor 12:4). He had said at the beginning of the passage that he was now turning his attention to "visions and revelations" (II Cor. 12:1), but he never get around to describing anything he saw. His focus is on revealed words. Specifically,

"words that it is not lawful for a man to utter" (II Cor 12:4).

This is usually taken to mean that it was not lawful for Paul himself to utter the words, but that need not be the case. The sense could be that the unlawfulness had been in effect up until the time they were revealed to Paul. In other words, Paul was privileged one who had been chosen to reveal previously unlawful words. Which words? The ones in the Vision of Isaiah, for the utterance of those words had been unlawful for hundreds of years, ever since the time of Isaiah himself. At the end of the Vision Isaiah makes king Hezekiah

"swear that he would not tell this to the people of Israel, and that he would not allow any man to copy these words" (Asc. Isa. 11:39).

So if gospel revealed to Paul was the Vision of Isaiah, his gospel related something that hitherto it had been unlawful for a man to utter.

In further support of this possibility notice that Paul's revelation, like Isaiah's, entailed an ascent and that Paul, like Isaiah, numbers the heavens. In II Cor. 12:2 he his caught up to the third heaven, and in verse 4 it is to Paradise. Now it is often claimed that Paul was using parallelism here and that for him Paradise was located in the third heaven. If so, my proposal identifying Paul's gospel with the VoI of course fails, for in the latter the highest heaven is the seventh one. Keep in mind, however, that many commentators do not accept the parallelism idea here. They think that if Paul used both third heaven and Paradise it is because he had some kind of sequence or progression in view. Paul does use the plural ("Lest the greatness of my revelations lead me to pride…"), so I think it remains a viable possibility that some of his revelations were received in the third heaven, and some in Paradise. For example, perhaps Paul claimed that Isaiah's words were revealed to him in the third heaven whereas the words of God were revealed in Paradise. This would somewhat mirror what the VoI says about Isaiah's ascent, namely, that some things were revealed to Isaiah in the lower heavens but the greatest revelations were received in the highest one.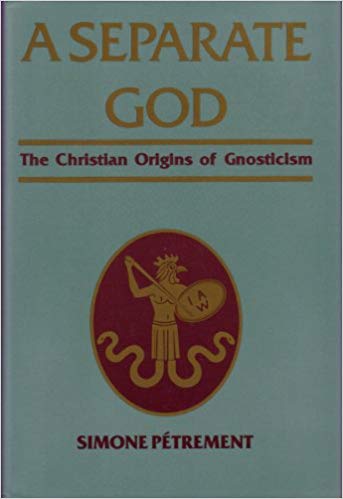 Just when you thought the number of possibilities and options that can be laid on the table are more than enough already, Roger adds…
One caveat: Although I have been speaking of Paul as possible author of the Vision of Isaiah, I should qualify that. Given the very uneven nature of the Pauline letters, I think it is quite likely that many parts of them were written between 70 and 140 CE by early gnostic types. This has been argued, for example, by Alfred Loisy and, more recently, by Robert M. Price. So it may be that it was not Paul himself but quasi-gnostic successors who wrote the VoI and brought its ideas into the Paulines. I personally see Simonians as likely candidates. The main theme of the VoI is an ancient one, as Richard Carrier points out in his book On the Historicity of Jesus (pp. 45-47), but Simon Magus appears to have adopted and adapted it too. The VoI could be an adaptation of an earlier Simonian work. Simone Petrement suggests "it may have been written by a Simonian, around the time of Menander" (A Separate God: The Christian Origins of Gnosticism, p. 326). Poor Paul. It is he who is usually accused of perverting original Christianity. The real culprits may turn out to be his earliest interpolators!
Another spinoff from this view relates to the authenticity of 1 Thessalonians 2:14-16 which expresses a vengeful spirit against Jews — the Jews who killed Christ — who have suffered some major calamity. Many commentators have considered this passage to be uncharacteristic of Paul and the calamity in mind is the destruction of Jerusalem in 70 CE. The passage directly attributes the death of Jesus to the Jews and so those who argue for a heavenly crucifixion have, naturally, pointed to the not uncommon scholarly view that the passage is an interpolation. But if Paul's gospel included some form of the "pocket gospel" that we find in the Asc. Isa., then even if we were to conclude that 1 Thessalonians 2:14-16 were not an interpolation but original to Paul, one might be able to conclude that the passage is a response to the line that reads
And after this the adversary envied Him and roused the children of Israel against Him, not knowing who He was, and they delivered Him to the king, and crucified Him, and He descended to the angel (of Sheol). (See Asc. Isa. 11:19)
Or perhaps not. That line does not sound like such a devastating slur against Jews as 1 Thess. 2:14-16 would warrant, given its stress on the Jews appearing to be victims of greater heavenly forces.
But then one wonders how one is to define a "Pauline letter" at all given Roger Parvus's suggestion that the corpus consists of so much interpolation any attempt to find an original may be a lost cause. (Recall his zig-zag theory as And that's where Tim reminded me of another scholarly perspective on Paul's letters:
Any truly critical study of such attempts at the so-called purification of the texts of the epistles would show them that there is no reliable criterion for distinguishing between authentic and inauthentic material, and that all emendations are made entirely on the basis of subjective opinion.

Schweitzer, Albert. 2001. The Quest of the Historical Jesus. Minneapolis, MN: Fortress Press. 422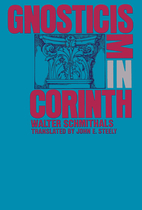 And so we come back to an even earlier comment by Parvus:
To me, accepting at face value Marcion's assessment of the Pauline letters is the best way to make sense of their contents. To explain Paul's zigzagging we don't have to resort to strained psychological or tactical explanations. Anyone who has read mainstream Pauline commentaries knows what I am talking about. They contain seemingly endless psychological reasons why Paul shifts back and forth on the contentious issues that separated the proto-orthodox from the early gnostics. If he speaks dismissively of the Law in one passage but praises it in another, it is because he was impulsive by nature. Or he was not a clear or systematic thinker. Or he was so passionate about his beliefs that he failed to notice the contradictions in what he wrote. He wrote things when he was angry that he surely later regretted. Etc… Etc. Or his reasons were tactical. Yes, it must be admitted that he used gnostic language and spoke like a gnostic. But as Schmithals, for instance, would explain it (away?), he was not really a gnostic. It was only a tactic he used because his opponents were gnostics:

"Paul becomes a Gnostic to the Gnostics, in order to win the Gnostics" (Gnosticism in Corinth, p. 273).

"… he (Paul) can have acquired the Gnostic elements of his theological set of concepts only during the fifteen-year stay in Arabia, Syria, and Cilicia…" (p. 71)

But, Schmithals assures us, Paul's knowledge of Gnosticism must have been very superficial, for

"If Paul had known the actual meaning of his Gnostic terminology, he would not at all have been able to use this to express his own proclamation…" (p. 71.)

Hmmm. Unfortunately, Schmithals convinced very few people that Paul's Corinthian opponents were actually gnostics. So the nagging question remains: why then did Paul speak like a gnostic? My suspicion is because he was one, the first Christian one. And that his given name was Simon.

Instead of submitting the author of the Paulines to psychological or tactical analysis to explain his contradictions, I think consideration should be given first to the earliest explanation, that of Marcion: someone has tampered with the letters; they were originally gnostic but were subsequently Judaized. I know that playing the interpolation card looks like an "easy-out." But surely it counts for something that from the first moment the Pauline collection of letters turns up in the early record a prominent Christian, Marcion, was already screaming: "Interpolated!"
Let me know when you've finished mulling over all of that and I'll try to offer something else to think about.
The following two tabs change content below.
Neil Godfrey
Neil is the author of this post. To read more about Neil, see our
About page.
Latest posts by Neil Godfrey (see all)
---
If you enjoyed this post, please consider donating to Vridar. Thanks!
---