Three posts will be enough. The first one responding to Tim O'Neill's Jesus the Apocalyptic Prophet on his History for Atheists site is
The second is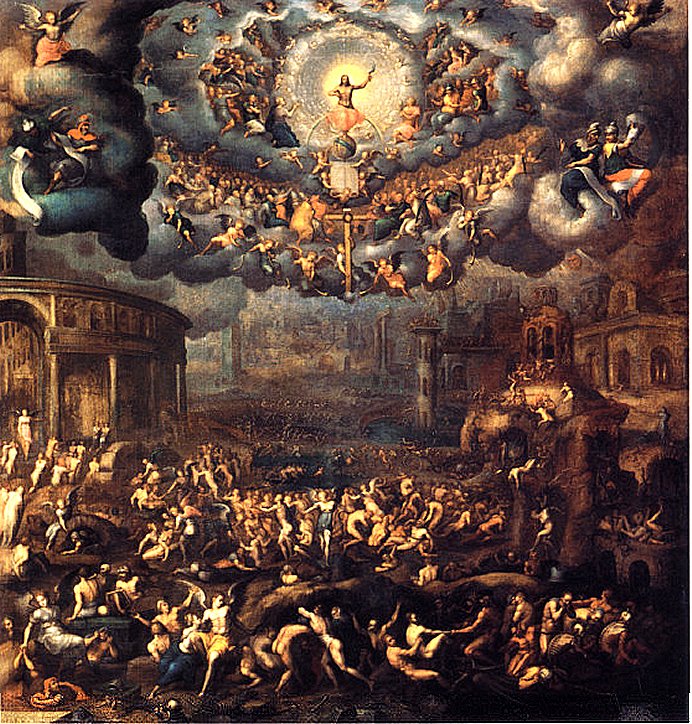 In the first post we presented a case that there is no evidence to support the common and longstanding claim among scholars of Christian origins that Jews of the Palestinian region, whether Judaea or Galilee, were agonizing for liberation from the Roman yoke and the promise of God's rule to punish the oppressors and exalt the oppressed and as a result were a ready audience for any apocalyptic prophet who came along to declare such an event was imminent.
In the second post we attempted to argue that it is unsafe for a historian to place strong confidence in one particular interpretation of a disputed Greek term and to take sides in an ongoing debate among theologians.
In this post I want to zero in on the most fundamental flaw that lies at the heart of all attempts to decipher the historical nature of person Jesus through the canonical gospels. They all work from the assumption that the gospels are indebted to oral reports or memories about the historical Jesus, at least to some extent, for their narrative portrayal of Jesus.
At this point we cannot go wrong by turning to the 2012 words in Bible and Interpretation of a renowned "Old Testament" scholar, Philip Davies:
I cannot resist making a contribution to the recent spate of exchanges between scholars about the existence of Jesus — these mostly on the internet and blogosphere, and so confined to a few addicts, but the issue has always been lurking within New Testament scholarship generally. Shortly before his death, Robert Funk had approached me about the possibility of setting up the equivalent of a 'Jesus Seminar' for Old Testament/Hebrew Bible, perhaps a 'Moses Seminar'? I couldn't see any scope for such an exercise (and still can't), but have often thought how a 'minimalist' approach might transfer to the New Testament, and in particular the 'historical Jesus', who keeps appearing to New Testament scholars in different guises. . . . 

Philip Davies

I don't think, however, that in another 20 years there will be a consensus that Jesus did not exist, or even possibly didn't exist, but a recognition that his existence is not entirely certain would nudge Jesus scholarship towards academic respectability. In the first place, what does it mean to affirm that 'Jesus existed', anyway, when so many different Jesuses are displayed for us by the ancient sources and modern NT scholars? Logically, some of these Jesuses cannot have existed. So in asserting historicity, it is necessary to define which ones (rabbi, prophet, sage, shaman, revolutionary leader, etc.) are being affirmed — and thus which ones deemed unhistorical. In fact, as things stand, what is being affirmed as the Jesus of history is a cipher, not a rounded personality (the same is true of the King David of the Hebrew Bible, as a number of recent 'biographies' show).
I suggest that another gospel Jesus we can throw on the table for consideration is the only Jesus we have, the literary one created for readers of the very late first century to early and mid second century CE. With that Jesus we can assuredly identify many of the clear literary figures in the Jewish Scriptures as the raw material from which he was shaped. Continue reading "Final (#3) post responding to O'Neill's Jesus the Apocalyptic Prophet"