We introduced this series in the previous post. Simon Gathercole begins his case with Galatians 4:4 where we read that God sent his Son, "born of a woman, born under the law". To Gathercole, the meaning of the verse is obvious:
In Galatians 4, Paul says that God sent his son, 'born from a woman' (γενόμενον ἐκ γυναικός, 4.4). It is hard to imagine a clearer statement of Jesus' humanity. This phrase, and others very like it, are commonly used as synonyms for 'human being'. (186)
To drive the point home he cites "poetic parallels" in the Book of Job and Sirach.
'But man (ἄνθρωπος) vainly buoys himself up with words; a mortal born of woman (γεννητὸς γυναικός) like an ass in the desert.' (Job 11.12)

'Mortal man, born of woman (βροτὸς γὰρ γεννητὸς γυναικός), is of few days and full of trouble.' (Job 14.1)

'What is mortal man (βροτός), that he could be pure, or one born of woman (γεννητὸς γυναικός), that he could be righteous?' (Job 15.14)

'How then can a mortal (βροτός) be righteous before God?
How can one born of woman (γεννητὸς γυναικός) be pure?' (Job 25.4)

'Pride was not created for human beings (ἀνθρώποις), or violent anger for those born of women (γεννήμασιν γυναικῶν).' (Sir. 10.18)
I have highlighted the instances of "born" and the Greek original in each case for reasons that will become clear.
Gathercole cites another instance of the idiom in the apocryphal literature:
A variation on the idiom also appears in the Life of Adam and Eve, or Apocalypse of Moses. Here Eve has a vision of heaven and looks at what is impossible for 'anyone born from a womb' (τινα γεννηθέντα ἀπὸ κοιλίας) to see (Ap. Mos. 33.2).
Though we have here a "variation" in the form of the verb gennao we should at the same time note that it is a form of the same verb used, gennao. 
And then we have the expression in the gospels of Matthew and Luke:
In the New Testament, the phrase appears in Matthew-Luke parallel material. In Luke's version, Jesus says: 'I tell you, among those born of women (ἐν γεννητοῖς γυναικῶν) there is no one greater than John.' (Lk. 7.28). The same phrase ἐν γεννητοῖς γυναικῶν also appears in Matthew (11.11). The Synoptic formulation here is the same as LXX Job's except that Job's are all singular, and Matthew and Luke have the plural.18
Footnote #18 directs readers to Daniel Gullotta's list of non-Greek and later uses of the expression, so it is appropriate that at this point for me to direct readers to my own analysis of Gullotta's specific claims: 10. Gullotta's review of Carrier's argument #2: relating to Jesus' birth and humanity.
Gathercole underscores the relevance and force of this expression "born of a woman" (my bolding):
It can hardly be doubted, however, that Paul makes here an indisputable claim about Jesus' human birth. The only real solution for the mythicist is to regard 'born from a woman' as an interpolation.19

——

19  Thus, Doherty, Jesus – Neither God nor Man, pp. 795–798 (epub edition).
The "historicist" side of the debate will surely have more chance of persuading non-specialists if its specialist scholars take the time to read and engage with the arguments that seem to be increasingly persuading the public. Simply dismissing arguments with what are clear mischaracterizations can only reassure those who have no interest in informing themselves of the points that are being presented in favour of mythicism. We saw the same flaws in
Daniel Gullotta's review of Carrier's book
. What eventually led me to lean towards the mythicist side of the debate was the failure of the mainstream scholars to engage with the actual arguments that challenge the conventional wisdom.
That reference to Earl Doherty, implying he could only "get around" the clear meaning of this verse was to declare the passage to be an interpolation, was not how I remembered reading Doherty's argument at all. After re-reading the relevant chapter I have to say that Gathercole has somehow inadvertently misrepresented Doherty's argument. In fairness to Doherty I think we should take a little time to set out what he does in fact say on pages 197 to 212 (hard copy edition) of Jesus, Neither God Nor Man, chapter 15.
Not only has Doherty's discussion been misrepresented by such a dismissal but its main pillars have been entirely swept out of sight. Gathercole explains that he is presenting a "thought experiment" by focusing on what we can learn from Paul's letters alone, but in doing so he has entirely overlooked the most significant parts of Paul's letters that are addressed by mythicists. Recall Mark Goodacre's observation of this method the context of another debate:
To state the argument against one hypothesis using the presuppositions and terminology of the competing hypothesis involves a circularity that undermines any hope for a fair assessment of the evidence. 
— 
Mark Goodacre, 2002 (82)
I don't think Gathercole is deliberately suppressing Doherty's argument; I think, rather, that he can see only those passages in Paul that he finds supportive of his own larger understanding, and that perhaps he finds it difficult to really focus and concentrate when his eyes hit pages presenting a quite different perspective undermining what he and his peers have always accepted. Roger Pearse, for instance, goes even further and without any suggestion that he is aware of Doherty's arguments says they are "all nonsense, of course."
I will attempt to present Doherty's key points in précis or note form interspersed with quotations. I trust readers will realize I am compressing much explanation that needs to be read in the book itself. There is still online an earlier version of the published chapter, Supplementary Article No. 15 – "Born of a Woman"? Reexamining Galatians 4:4 so readers who do not have Doherty's book and who want to look further into some of my summaries will probably find fuller explanations there. I trust at least the summaries I present will be enough to demonstrate the failure of yet one more reviewer to engage with mythicist arguments, instead dismissing them with misleading comments.
Here is how Earl Doherty opens his discussion headed "Born of Woman"?
The single verse most appealed to in support of Paul's knowledge of an historical Jesus is probably Galatians 4:4, containing the double phrase "born of woman, born under the Law" (referring to the Jewish Law of the Hebrew bible, the Torah). There are two ways to approach this passage: one, assuming the double phrase as authentic to Paul; the other, questioning its authenticity and judging the likelihood of interpolation. We will look at the passage as a whole, for there is much more at stake here than the fate of those phrases. Regardless in which direction one leans, there are some revealing things to discover, with widespread implications. Here is the NEB translation, with some elements of my own:

4 Then in the fullness of time, God sent his Son, born of woman, born under the Law,
5 in order that he might purchase freedom for the subjects of the Law, so that we might attain the status of sons.
6 And because you are sons, God (has) sent into our hearts the Spirit of his Son, crying 'Father!'
7 You are therefore no longer a slave but a son, and if a son, then also by God's act an heir.

(Doherty, p. 197. My bolded highlighting and underlining in all quotations)
To begin, Doherty proposes a reading that omits the contentious phrases "born of woman; born under law" for the purpose of first attempting to grasp the sentence's main train of thought.
First point: Despite what some translations offer ("God sent" in verse 4 but "God has sent" in verse 6) we should ask if it is possible that in the original script we are meant to read of two "sent" actions: God sent his son, and God sent into our hearts the Spirit of his son. Is it a reasonable reading of the passage to interpret it as referring to two sendings that are contemporaneous? Did God send both in the time of the apostles? (Against such an idea at the moment is that many translations suggest that there is in fact a large gap between the two sendings: God sent his Son and then more recently "has sent" into our hearts the spirit of his son. But is it reasonable to read the original differently?)
Second point: the "he" in verse five could refer to either the Son or to God. "Usually, it is the Son who is assumed to purchase freedom, but this may well be a significant misreading."
At this point Doherty steps back to take a wider range view of the context. In the preceding chapter Paul has dwelling on the idea of a believer's transition from being under the law to being free from it; from being a slave to being a son.
The question to ask is at what point, in Paul's mind, did that believer become a son and no longer a slave? Was it at the time of Christ's crucifixion (whether heavenly or earthly)?
The answer has to be No, because Paul explains that the moment of transition from slavery to freedom was the very moment faith came.
23 Before faith came we were held prisoner by the Law until faith should be revealed….

24 the Law has become our tutor (leading us) to Christ (i.e. a literal rendering of the Greek)

25 Now that faith has come, we are no longer under the supervision of the Law.

76 [page 199] As noted earlier, Paul often seems to talk as though he were the first to receive the revelation about Jesus the Son from God (as in Gal. 1:16). But while he might have preferred to think of it that way, it is clear that he was not the first and he occasionally acknowledges this. The Christ cult existed before him (he had helped persecute it), and in 2 Corinthians 11:4 he speaks of other "spirits" (referring to revelations from the Holy Spirit) which other "ministers of Christ" (11:23) have received. The "coming of faith" preceded him (though it is never located at the time of Jesus or his acts), as part of a widely occurring movement which imagined that God in the present time had revealed his Son and his redeeming role. Paul, even if he sometimes speaks in a self-centered fashion, is referring collectively to that movement.

Though Paul may acknowledge that others had preceded him in preaching the sacrificial Son, in effect he is placing an exclusive focus upon himself, especially in the Galatians context. By making "freedom from the Law" the central aspect of God's work in the present, he is ignoring or dismissing those who do not preach such a freedom. He never states that others preach this as well, and the evidence (or lack of it) may suggest that he was alone in this. We can assume that the Jerusalem "brothers of the Lord" did not preach the freedom from the Law which Paul advocated, nor did those Judaizers he is condemning in Galatians and elsewhere. And considering that this is a crucial element of Paul's gospel, highly contentious and quite possibly exclusive to himself, it would be absolutely essential that he take into account what Jesus had or had not said on this matter. He does not.

[Verse 24 above] could be taken in a number of ways: leading us to learning about or faith in Christ, or leading us to the time when Christ arrived — either in body, spirit, or the revelation of him. The King James Version, for example, translates: "The law was our schoolmaster to bring us unto Christ, that we might be justified by faith."

Thus, even when Christ had performed his act of sacrifice, whether historical or mythical, we were still under the Law, still slaves, not yet sons of God. All this was not to change until the time when faith was brought to the new believer, through the preaching of Paul and other apostles of the Christ.76

(199)
Note especially what Doherty says in the next paragraph, because it expresses a central theme of his discussion of Paul's letters, something I have yet to see a reviewer of his work address:
This locating of key processes only in Paul's own present is a situation which is surprisingly frequent in the epistles, but easy to miss when one is bringing Gospel preconceptions to them. Time after time we find an exclusive focus on the apostolic movement as the key moment of the present period—seemingly its only moment—with Jesus suspended somewhere in an indeterminate dimension, communicating with humans and having the consequences of his shadowy acts brought into the light and into effect only with the preaching of the gospel by the likes of Paul. To call it curious — this relegation of the vivid events of Calvary and the empty tomb to some opaque no man's land from which they never seem to emerge into focus — would be an understatement.
So we have Paul talking about the change of a believer from a slave to a son, and then we come to Galatians 4:4 where we read that God sends his son, that is, we read about an act by God to purchase us from bondage to the law. And Paul explains that the moment of that transition is the moment of faith. That is, the liberation from the law comes when believers respond to the preaching of apostles.
But the idea of the sending is tied to the act of purchasing freedom, it is a part of it; and so the two are contemporary. (199)

It is crucial to make this clear. The meaning is: "God sent his Son in order that he, God, could purchase freedom from the Law." The sending makes possible the purchase. The purchase takes place in Paul's time, the time of faith; therefore, the sending ought to take place during the same time as the purchase. Otherwise, we would have a meaning like this: "God sent his Son to earth to die and rise, and then a few decades later he, God, has purchased freedom for those who have faith in response to Paul." A curious sequence and a curious thing to say.

Whereas, it makes perfect sense for Paul to say: "God sent his Son (the spirit of him, just as Wisdom or the Holy Spirit were sent) into the world through revealing him (as all the epistles say), setting in motion a preaching and faith movement through which God purchases freedom from the Law for believers."

Thus the "sent" of verse 4 does not refer to any arrival of the Son on the earthly scene some decades earlier. Rather, the sending of verse 4 is the sending of the Son during the time of Paul. This can only mean through revelation into minds like his ("God revealed his son in me," as he has said in 1:16), enabling him to bring knowledge of the Son to others ("in order that I might preach him among the nations") and produce the "faith" within them which brings about that freedom from the Law and confers upon them the status of sons.
So what we read in Galatians 3 and 4, then, are effects of Jesus's past acts. We do not read about his acts, but his coming to reveal his past acts. The apostles pass on this revealed message and believers respond to it and are liberated.
Just as the common idea of God 'sending the Holy Spirit' refers to knowledge and inspiration sent from him through that Holy Spirit, God 'sending his Son' has a similar meaning: knowledge of Jesus and his acts—and their effects—have been carried to humanity by the Son himself as his Spirit enters the world and makes itself known. Paul regards himself as the centerpiece recipient and promulgator of such revelation. (200)
I trust we are beginning to see that Earl Doherty is engaging closely with the letter of Galatians, with the words of Paul, and if he begins to interpret Galatians 4:4 differently from the way many of us have traditionally taken it, he is doing so as a consequence of a close reading of the passage in context and above all without any Gospel narrative preconceptions.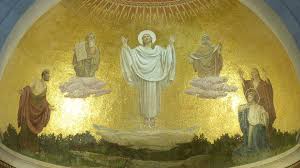 The interpretation is consistent with much else that we read about and often tend to read over (without too much comprehension) in Paul's letters. Doherty's explanation is not an attempt to "do away with an inconvenient verse" but rather it is an attempt to study closely the entire passage, in context, and in the context of many other references in Paul's letters that we tend to gloss over. Here is his conclusion of this particular section of his discussion:
This explains why Paul, as he so consistently does throughout his letters, has focused entirely on his own work and left the work of Jesus in some outer darkness. It is why he and others so consistently talk as though Jesus has become known and brought into visibility only by God and revelation –with Paul and others like him as the medium for both. It explains all those 'revelation' verbs like phaneroo, apokalupto, emphanidzd used to describe Jesus' 'manifestation' on earth—instead of saying that he was incarnated or lived a life. If the sending is of Christ as Spirit (which is what Paul then says outright in verse 6), there is no 'action' by Christ at this time which purchases freedom, and thus God remains the subject of "to purchase freedom for the subjects of the Law." It is by putting into effect the revelation of his Son, the long-hidden secret ("mystery") of which the epistles regularly speak, that God has set in motion the freeing of people from the Law and their adoption as sons through the work of Paul. Here Christ is essentially a passive figure. (200)
Doherty goes on to remind us that earlier in Galatians Paul did make clear that it was the crucifixion of Jesus that enabled a believer's freedom from the law. That act of Jesus is not in dispute or downplayed. But the focus of the latter part of chapter 3 and the section of chapter 4 he has begun to address is the effect of that sacrificial act of Jesus. Paul is chapter 4 is talking about the application of that freedom, that time of the coming of faith when believers hear the message of the apostles.
Personally I have some doubts about Doherty's claim that the sacrifice of Jesus took place in the lower heavens; I suspect a case can be made even in the context of the bulk of Doherty's argument and analysis of Paul that Jesus was ignorantly crucified on earth. But that's another discussion. My point here is to present Doherty's argument in order to demonstrate that it is far more engaged with a careful and systematic reading of the evidence without the influence of later gospel narratives.
You can also see that I have not yet even begun to address the "born of a woman" detail of his argument. But that is the point I want to make. Doherty's arguments are more sophisticated and engaged with a careful contextual reading, defaulting to make Paul consistent with Paul, and not cheap proof-texting or mere seeking a cheap get-out of a fix by playing the interpolation card.
I will continue Doherty's argument in a future post, but till then you read an earlier version of it at Supplementary Article No. 15 – "Born of a Woman"? Reexamining Galatians 4:4, as I mentioned above.
We will also see where Doherty addresses the various parallel expressions that Gathercole began with. I would have been interested in Gathercole's response to Doherty's sharp observation about them and how they clearly do differ from the expression in Galatians 4:4. I am not sure why he did not consider Doherty's point worth addressing because by failing to do so he does leave the door open for others to be persuaded by Doherty. Presumably few who read Gathercole's argument would be interested in reading Doherty's book and so would not know where they have been short-changed.
---
Gathercole, Simon. 2018. "The Historical and Human Existence of Jesus in Paul's Letters." Journal for the Study of the Historical Jesus 16: 183–212.
Goodacre, Mark. 2002. The Case Against Q: Studies in Markan Priority and the Synoptic Problem. Harrisburg, Pa: Bloomsbury T&T Clark.
Doherty, Earl. 2009. Jesus: Neither God nor Man: The Case for a Mythical Jesus. Ottawa: Age of Reason.
---
The following two tabs change content below.
Neil Godfrey
Neil is the author of this post. To read more about Neil, see our
About page.
Latest posts by Neil Godfrey (see all)
---
If you enjoyed this post, please consider donating to Vridar. Thanks!
---