I recently wrote in a blog post:
Roger Pearse, for instance, goes even further and without any suggestion that he is aware of Doherty's arguments says they are "all nonsense, of course."
A theme I come back to from time to time is the gulf between many biblical scholars and scholars of early Christianity. We saw what happened when Earl Doherty made his first "public appearance" online on the Crosstalk forum, a meeting place for scholarly discussion. A good number of the professional scholar in that forum reacted with outright disdain and insult. They did not "need" to hear or engage with Doherty's arguments to "know" they were "rubbish". The mere suggestion that their entire working hypothesis for Christian origins — a Jesus figure emerging and winning some small following at a time of messianic hopes, followed by the confused and evolving responses of some of his followers to his crucifixion as a political rebel — the mere suggestion that the foundations of their studies rested on questionable assumptions and that it should be an outsider who cries out that the emperor might be naked was too much for some.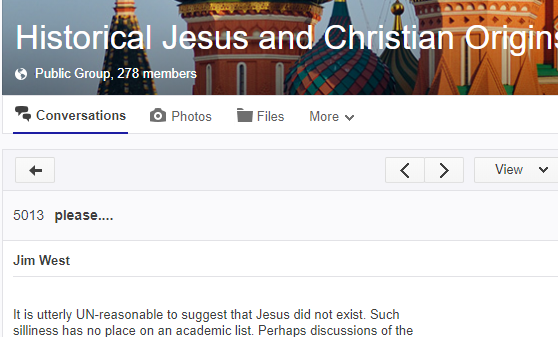 Jim West's response was typical of much of the tone:
It is utterly UN-reasonable to suggest that Jesus did not exist. Such silliness has no place on an academic list. Perhaps discussions of the non-existence of Jesus belong on the same lists as discussions of UFO abductions, alien autopsies, and the like. . . . 

The net is filled with crackpots, loons, and various shades of insane folk who spout their views and expect people to take them seriously. And when they dont get taken seriously they get mad.

. . . . Bill and his "voice behind the curtain" have simply repeated old junk which has been dealt with in the history of scholarship already. Why must we reinvent the wheel every time someone comes up with "a new idea or a new spin on an old idea".
Did Jim West look at the arguments behind the claims? Yes, he could confidently declare that indeed he had:
(oh yes, I have visited the web page advertised— very pretty- yet filled with nonsensical non sequiters). Life is too short to rehash garbage.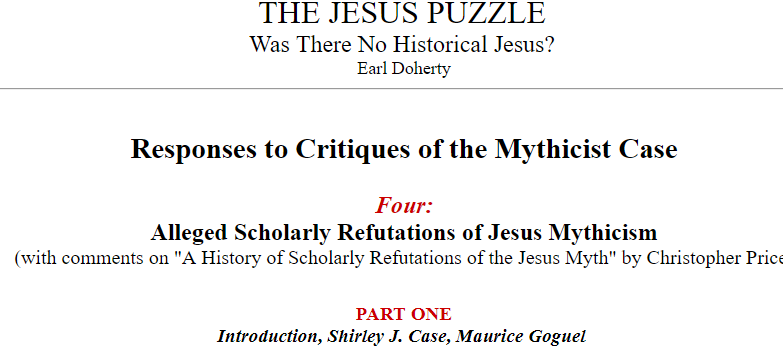 And that settled it. Such "nonsense" had been more than adequately dealt with long ago — if pressed he may have mentioned the names of Maurice Goguel and Shirley Jackson Case — but if indeed the arguments had been dealt with Jim does not explain his hostile tone. Why not, like a sophisticated scholar, a tutor, or even a reference librarian, simply direct people such as Doherty and those who read his books to the sources that they have presumably missed? Who is it who is "getting mad" because they don't think they are being taken seriously?
There is a contradiction there. It's kettle logic. On the one hand we are informed that the Doherty's and their arguments have been seriously addressed; but then on the other we are told that the Doherty's get made because their arguments are not taken any more seriously than claims of UFO abductions and alien autopsies.
No, no-one expects a scholar to reinvent the wheel "every time someone comes up with "a new idea or a new spin on an old idea"." So why the hostility? Why not simply refer Bill to the works that clearly establish the foundations of the scholarly enterprise and leave no room for a resurgence of what had long been dealt with professionally.
Jim covers himself to the extent that he says he did "visit" Doherty's arguments and could most assuredly say that they were filled with "nonsensical" non sequiturs. No specifics, but no references to the earlier works that had settled all the questions, either.
I can go to any sizeable general bookshop and find books written by scientists and science reporters addressing the flaws in young-earth creationist literature. It is not hard to find. Some scientists clearly find time to address the fallacies and falsehoods of creationists to the extent that any serious enquirer can be assured they have all the essential data and all the basic arguments before them. I do not expect to find in such books sweeping assertions that creationist literature is filled with falsehoods and non sequiturs. I expect to find, and do find, examples of the flaws and clear discussions about them.
However, happily there are a few biblical scholars who are serious enough to make the time and effort to offer serious, scholarly rebuttals of some of this new material. Or are there?
In recent months we have witnessed the process by which two professional scholars engage with "nonsense" in a scholarly journal, and we have seen how other scholars point to those efforts in the confident declaration that the "nonsense" has all been rebutted. Nothing to see here. Carry on everyone.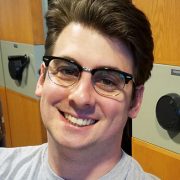 What I have tried to do on this blog is to demonstrate that both of those attempts are seriously flawed both in terms of fact and argument. As for Richard Carrier's book I find quite a few areas where I think it can be successfully challenged, and I don't think Carrier would be upset by that possibility either given his statements about hoping at least to open up a better informed discussion. Yet Daniel Gullotta's review, impressive in its length, seriously misrepresented core areas of Carrier's work. Comparing Carrier's On the Historicity of Jesus and Daniel Gullotta's review side by side leaves any reasonably objective reader wondering how a reviewer could get so many core arguments, even the entire methodology and thesis itself, so wrong. But the review was by a PhD candidate in a scholarly journal and it was lengthy with lots of footnotes so it has been a simple matter for peers to point and say, There, Carrier has been dealt with. Finis.
We saw a repeat of the same kind of misdirection and erroneous statements about a key detail of Earl Doherty's case by Simon Gathercole (link is to posts #1 to #5). I am not "against" Gathercole, I should make clear. I have one of his books and two others he co-edited in addition to articles by him that I find very useful. But again, it does certainly appear that we have a scholarly engagement with, in this case, Doherty, but on closer inspection turn out to be missing the mark, seriously missing the mark to the extent of imputing to Doherty arguments he did not make at all but even contradicted.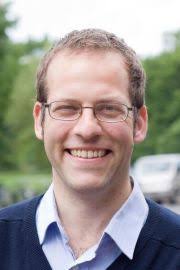 Now I cannot believe that either Daniel Gullotta or Simon Gathercole deliberately misread or chose to misrepresent Richard Carrier or Earl Doherty. I must accept that they are as sincere as any of us and firmly committed to serious scholarship.
But something is clearly amiss here. How is it that two very professional scholars can get a review so completely wrong? There can be no doubt that they did get miss their targets unless readers doubt that the quotations I pasted into my blogposts are false.
At this point I will mention another instance of the same sort of misdirection, one that concerns both Tim Widowfield and me. The scholar involved, Maurice Casey, is now deceased but before he died he wrote a book that claimed to expose the low-down on both of us both and on our posts.  Jim West still pushes that book as a worthy contribution to settling "nonsense" on the web. When I first read the book I found myself very amused, even laughing in places, rather than offended or shocked. But Tim and I weren't the only ones who came under fire and I don't think I'm the only one who has suggested that the book looked very much like a scurrilous parting kick at all the people he disliked or who offended any of his friends and partner. So perhaps we can set that one aside as a genuine exception
So now we come to another scholar, one I understand is more focused on Patristics than Biblical Studies. And this brings us back to the quotation with which I opened this post. Roger Pearse responded with a refrain that has become somewhat familiar now:
You may wish to know that I do possess a copy of the Jesus Puzzle, and waded through it when it appeared, nearly two decades ago. But you are quite right to suppose that I never engaged in detail with its arguments. I always sanity-check claims, before spending very much time on them, or getting lost in a mass of tangled arguments; and Doherty's claim did not pass this.
There are some things to unpack in that response. The first one is the quick reassurance that Roger is indeed aware of, has read, the arguments of Doherty. He uses the term "waded through" it. The next point is that this was all done very long ago, nearly twenty years ago.
So we are informed that Roger did not dismiss arguments without first learning what they had to say, and that his response was clear and decisive so that there was no need to bother with them for decades after that.
However, there is a little giveaway in there, too. He never engaged with those arguments in detail. Why? Because he always sanity-checked the claims first. Having "sanity checked the claims" he found there was no need to spend more time on those claims or bothering to read the "mass of tangled arguments" underpinning them.
Do you see what is being admitted here? Let me offer a paraphrase and you decide if it accurately reflects Roger's comment.
Roger Pearse is saying in effect that when he paused to realize what the whole point of Doherty's argument was, what it was leading to, then he knew for a fact on that basis alone that the arguments were nonsense. They could not possibly be valid. Why? Because obviously there can be no doubt at all among any right thinking people that Jesus existed as a historical figure. (Compare the very similar sentiments of Jonathan Bernier which I addressed in The Poverty of Jesus Historicism (sorry, Popper).)
One commenter did ask Roger how he sanity checked Doherty to which Roger replied:
How would you sanity check any historical claim? Say that Cleopatra was black? Or Jesus was an astronaut?
So we see what is happening here. By declaring Jesus to be as much a part of history as Julius Caesar or the Pharaohs or Alexander or Stalin or . . . .  that is all that is needed. End of argument. Doubters can be relegated to the same nonsense room as moon landing or holocaust or climate change deniers. All idiotic and unreasonable "denialists".
Except.
Except for one thing.
For some bizarre reason, just as we have seen over the past two hundred years almost, we have serious public intellectuals who would never let themselves be caught dead with holocaust or climate change deniers expressing some openness to the possibility of Jesus not having had a historical existence. There is indeed something different about this claim.

The difference lies in the fact that historical inquiry does not require an advanced degree in quantum physics or mathematics. Historical claims can truly be tested democratically. That's why a judge was able to decide the rights and wrongs of holocaust deniers, for example. Historical evidence is open to public scrutiny, at least by internet proxy.
Many times on this blog I have returned to one of my life-long favourite topics: history. That includes historical methods and questions relating to the philosophy of history. We have surveyed what history meant to ancient authors, how they "did it", and how different their requirements were from ours. We have examined discussions about the nature and methods of history as it is practised today from Leopold von Ranke to R. G. Collingwood to E. H. Carr to G. R. Elton to Hayden White and numerous others who are intellectual leaders in their respective historical fields, both ancient and modern. There is nothing magical or mysterious about how a "historical fact" or "historical datum" is determined — despite many arguments that can be raised over the significance or meaning or impact of such "facts" or "data".
If I see an argument trying to convince me that Jesus was an astronaut I am reasonably confident that I could identify very specific flaws in the argument, whether those flaws be of fallacious logic or of groundless assumptions or of false statement of "fact". I am confident that most of us could do that. Scientists (and many of us lay folk) could respond similarly to creationist arguments.
By simply declaring as if by fiat that Doherty's arguments fall in the same bracket as those of flat-earthers we are not following the evidence. We are following our wishes, our dreams, our beliefs, our prejudices. We give our game away when we avoid facing the details, and if we face some details we avoid other details that belie our criticisms.
Roger Pearse followed up with
All of them employ the same methods of selection, omission, argument from manufactured silence, misrepresentation. All of them disagree profoundly with each other; sure sign that the methods used are rubbish. Doherty uses those methods.

I can only advise reading more widely.
Do they? Do "all of them" really "employ the same methods…" I think we have seen reason enough to suspect that Roger has dismissed the arguments on the grounds that they come to "the wrong conclusion". If they "come to the wrong conclusion" then it follows, I suppose, that they must have "employed the same methods of selection, omission, argument from manufactured silence, misrepresentation". Read more widely? No-one can ever read widely enough, in one sense, but anyone who has read Doherty's books (either of his two tackling the case for a historical Jesus) knows or should know the wide range of scholarship with which he engages.
Roger continued,
The comments made here by others indicate very clearly that nobody has ever tried to find out about something in history in which they had no religious or political investment. If you do this, you learn a great deal from the process. I recently did this for the claim that Pope Julius I decided the date of Christmas.
Unfortunately Roger did not cite any particular comment to enable anyone to verify his assertion. Here I have to say the accusation is simply false and I do ask Roger to identify the comments or posts he has in mind and to link the appropriate "religious or political investment" attached to it. Sometimes I think we type comments while in overdrive and fail to notice when we have gone too far.
But Roger offers some excellent advice,
How do you do it? You gather all the sources first. You don't find reasons to ignore any of them. You find, quickly, that there isn't nearly enough of them. And then, having them as a body, you see what they say. You let them speak. You don't impose a view on them. You know that 99% of sources are lost. You don't force the sources. If you're lucky the facts are in the sources. If you're not, you have to infer from what survives, cautiously, conservatively, and mark your opinion as opinion. It's how you do this.
Agreed. And I have to wonder where and how he apparently thinks Doherty failed in this area.
Then he paints the picture of the bad guys:
The rubbish-writers do the opposite. You start with a theory. Then you find some sources that can be made to support you, ideally by reading into them stuff that nobody else sees in there. It's hard for others to refute an opinion! You find excuses to ignore evidence to the contrary. You rubbish all of the data, you rubbish historians as biased, you talk largely about how prejudiced everyone else is; you sneer about "professionals" who won't engage with your madcap idea, you jeer at the Vatican, you do… whatever will distract your reader from the fact that you have no evidence for your claim and just made it up. It won't work with the professionals, but with luck they won't read your book. It won't bother your followers if they do, because you have already cautioned the mugs about the evil biased so-called professionals, and how they never read your work.
Now, I really do have to ask. Where has Doherty ever
read mere opinions into sources?
found excuses to ignore evidence to the contrary?
"rubbished all the data"?
"rubbished" historians or scholars as biased?
spoken at length about how prejudiced everyone else is?
"sneered" about professionals who engage or don't engage with his ideas?
"jeered at the Vatican"?
Yes, Roger did post an apology to anyone of us who feared he might be talking about any of us personally. And I was thankful and appreciative of that. Too often scholars seem to hide themselves high in ivory towers away from the stench of the unwashed masses.
What I was discussing here was the process whereby all the people who write bad books about ancient topics, from von Daniken downwards, compose their epics. I thought "How would you or I compose such a book? Well, you do it like this:…"
But we cannot be too hard on Roger because I also think many of us are sufficiently fair minded to see that Roger was not talking about "us Vridarians" personally, but he was speaking generically of authors "like Doherty", let's say.
I read von Daniken years ago, too. The flaws in his arguments stood out like sore thumbs. If I had a copy with me I have no doubt I could point to some very quickly. But I also read Doherty some time later, and . . .
. . . (I was an atheist well before I ever imagined Jesus might not have existed and his existence or non-existence in history means nothing to me personally at all; in fact I was very worried I might be proven wrong again — see profile for details — if I ever thought he did not exist) . . .
. . . My criticism stands. I do ask Roger Pearse to be fair and demonstrate where Doherty is guilty of any of the points for which he sweepingly dismisses him. If he has "waded through" his book it should not be too difficult to do so.
The problem as I see it is that Doherty has come to the wrong conclusions (Roger Pearse would presumably say he began with the wrong theory and found what he was wanting to find) and it therefore follows, in his world, that the core arguments of Doherty (and his attitude, of course) are wrong.
Roger concluded that remark with
I'm probably wasting my breath in saying all this. But I offer it for what it is worth. Fools will nit-pick. But you're wasting your time, if you do; because, simply, you don't do history the way that Doherty does. The reason that you don't do it is that it doesn't work. It's great polemic, rhetoric; but the answer that comes out is the one you started with.
I have no doubts about Roger's sincerity and conviction. But I do know how to "do history" (ancient and modern were my majors at university), I regularly correspond with professional historians, and I continue to keep up to date with theories, philosophies and methods of "history" as a reasonable number of my posts here can attest. I would love Roger to explain exactly how, with evidence, quotations, citations to pages, how Doherty "does history" "the wrong way." What polemic? What "rhetoric" exactly?
The details are not clear. One senses they are being swept from view. We want the detail. Not everything. Just a sample of core details on which the argument hangs.
Gullotta and Gathercole were able to pull out quotations they believed justified their claims. I was able to pull out quotations that demonstrated their misleading cherry-picking.
I said at the beginning that Jim West might have mentioned Goguel and Case as scholars who in the past have "dealt with" the claims of people like Doherty "long ago". Unfortunately we find on reading their works that they, too, just like their modern counterparts in Gullotta and Gathercole, only cherry picked certain elements of the Christ myth theorists of their day and conveyed a somewhat unfocused picture of the arguments they opposed.
The unfortunate fact remains that the entire field of humanities has always been burdened with competing ideological interests and this is surely most obvious in a field like biblical studies or Christian origins. It's surely no accident that ancient historians and classicists prefer to leave that area to the "theologians". And as long as that situation continues I have to accept that people like West, Gullotta, Gathercole, Pearse (I could name many more) will insist that any argument that comes to the decidedly wrong conclusion about Jesus is, by definition, fraudulent to a von Daniken or flat earth degree.
Meanwhile, I keep hearing the echoes of one of Philip R. Davies' last publications online:
---
If you enjoyed this post, please consider donating to Vridar. Thanks!
---