This is the conclusion of Greg Doudna's interview with John Curington.
But first, here is what I wrote at the beginning of this series:
. . . . Since reading the interview I have followed up some of the information and names mentioned and the more I learn the more questions I have. . . . .
I have never followed closely the many statements that have been published in relation to JFK's assassination and have routinely shunned conspiracy theories for anything on principle. Sometimes, though, historical research does lead to new questions and interpretations of events. Historians have ironically noted that ancient history and contemporary history are very similar in the sense that so much vital information is either lost or hidden from view so we are left to posit only the most tentative explanations for events pending new discoveries.
On re-reading the interview as I have been posting it here, I am in the same position as when I began. I find myself suspending judgment entirely. I simply don't know what to make of it all. Others more familiar with related details will have stronger views for or against what one might make of events raised in this interview. I would encourage others more knowledgeable than myself to add their own questions or thoughts in the comments on these posts. Hopefully comments will reference accessible sources. Some may dismiss everything Curington has said in this interview and I would appreciate comments to that effect as long as they give fair reasons for doing so. I have linked to a review of the book Motive and Opportunity beneath the cover image below.
At the end of this interview is another statement by Greg Doudna.
~ ~ ~
As I look around me, I find that most everyone else involved from this time is gone—I'm the sole survivor, the last man standing, and I simply want to tell my story.
GD: There's one question I've got to ask because other people will ask. Many of these important events, you were at the heart of it. It's a long time now, and people might say, why didn't you say something earlier? I mean, when the Warren Commission and the House Committee were investigating—
JC: It was their job to find out what was involved. Mr. Hunt was well enough known that somebody should have gone and talked to him.
GD: Yes.
JC: And they would have talked to me first before they talked to him. I would have answered their questions. But that could have been planned. Johnson—Johnson and Hoover had to present this lone theory shooter in the initial beginning. Johnson had more to gain from the lone shooter than anybody on the face of the earth, you understand that? He didn't want Sam Giancana involved, or Lucky Luciano, or H. L. Hunt, or Joe Civello. He wanted a lone shooter, acted alone, that's the only way he's going to save his own ass there.
GD: The 1976 House Select Committee on Assassinations, they didn't contact you?
JC: No.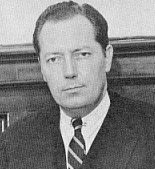 GD: What about Garrison, in Louisiana?
(Jim Garrison was the District Attorney of New Orleans 1962-1973. In the late 1960s Garrison undertook criminal prosecution of a conspiracy in the death of President John F. Kennedy which Garrison charged involved New Orleans figures in conjunction with the CIA. Garrison was the inspiration for and the central character of the Oliver Stone movie, JFK.)
JC: Well he came in our office. He became a big pest. I imagine I talked to him maybe twenty-five or thirty times. He had nothing to hang his hat on. Of course he was always trying to get a little money. And Mr. Hunt, as far as I know, never let him have a nickel.
GD: He was asking Hunt for money?
JC: Yo.
GD: For what?
JC: Well, to help build his case on—
GD: How's the money going to help build his case?
JC: Well, you have to have traveling expenses. You have to—and he's on a limited budget with the DA's office—you know he was just an attorney there.
GD: But he suspected Hunt. How is he asking a suspect for money?
("The assassination, Garrison charged, was ordered and paid for by 'a handful of oil-rich psychotic millionaires' … he refused to say how many 'Texas style' millionaires were involved, although he identified them all as extreme conservatives … Garrison said he could reveal the latest developments because his investigators were finished in Dallas." The Times-Picayune, New Orleans, Sept. 22, 1967.)
JC: Well, I never got that feeling in talking to him. Mr. Hunt may have met him a time or two, but he'd <unintelligible> step into my office, when Garrison came in.
GD: So Garrison was seeking extra funds for the investigation?
JC: Yeah. He was seeking funds to help him on the investigation. Of course as a district attorney, you know, you have certain things available to you, but if Garrison could pick up ten thousand here, or twenty thousand there, he wouldn't be averse to it, no.
GD: So Garrison was—
JC: Garrison wanted to make a name for himself, and he didn't care whose toes he stepped on to do it there. And he got laughed out of the courtroom.
GD: OK. Thank you Mr. Curington.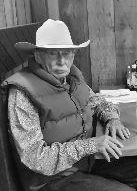 ~ ~ ~
The following is from the close of Mr. Curington's 2018 book, Motive and Opportunity: The Means by which H.L. Hunt influenced the assassination of JFK, King, Bobby & Hoffa. Continue reading "Billionaire Logic and the Death of JFK / Conclusion and Commentaries"