Stop me if you've heard this one before….
There was once a very pious man who lived in a city that had been taken over by very wicked people.
Messengers from the deity came to visit that pious man and were very impressed with his hospitality toward them even though he did not know they were divine persons on a divine mission. These messengers also witnessed the wickedness of those around him.
So the divine agents stepped in to help that pious man in his troubles with the wicked ones
First, they (the messengers) warned the pious man that the deity was going to destroy all those wicked folk.
Meanwhile the wicked people not only ignored the warning that they also heard but continued in their wickedness, including forbidden sexual behaviour.
The pious man was so pious that he even tried to warn the wicked doers that they were about to be destroyed but they ignored him.
Finally, all the wicked perish.
Further destruction awaits those who ignore a specific divine interdiction.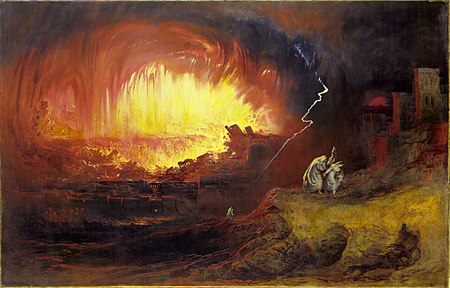 I dare say most readers would have recognized the story of Lot, his daughters and wife, and the people of Sodom.
Ancient persons more familiar with Homeric epics would have recognized the story of Odysseus's homecoming.
I should emphasize that I am not arguing for influence between the Odyssey and the biblical account, nor a common source. Rather, I suggest that as both accounts share a considerable number of motifs, a similar "grammar" underlies each myth.

(Louden, 96)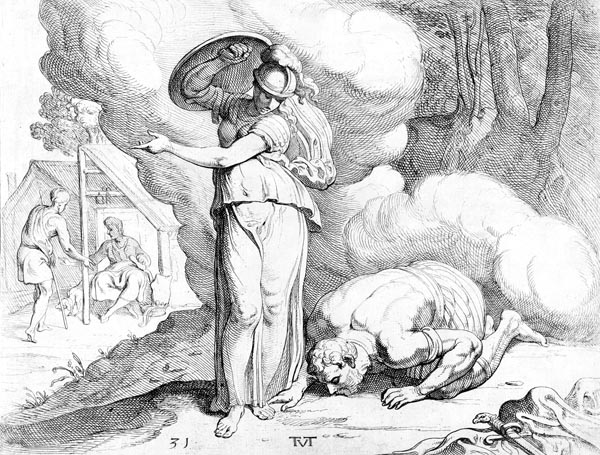 In Genesis 19 we read how Lot welcomed two strangers not realizing they were in fact angels. As we know, like Abraham before him he passed the hospitality test. Odysseus was similarly tested by a divinity in disguise:
Athene now appeared upon the scene. She had disguised herself as a young shepherd, with all the delicate beauty that marks the sons of kings. A handsome cloak was folded back across her shoulders, her feet shone white between the sandal-straps, and she carried a javelin in her hand. She was a welcome sight to Odysseus, who came forward at once and accosted her eagerly. 'Good-day to you, sir,' he said. 'Since you are the first person I have met in this place, I hope to find no enemy in you, but the saviour of my treasures here and of my very life; and so I pray to you as I should to a god and kneel at your feet. (Odyssey, Book 13 Rieu translation)

The goddess Athene repeatedly helps and advises Odysseus in order for him to be able to reclaim his household from the evil suitors who have taken over everything of his. The suitors were all earnestly hoping to have Odysseus wife Penelope, but in the meantime they slept with Odysseus's maidservants, wasting his resources, and acting violently towards strangers and guests, so that their "insolence and violent acts cry out to heaven."
The evil suitors merely laughed at the warnings of their imminent doom. Continue reading "Two Mini-Apocalypses, Greek and Biblical & A Common Mythic Grammar"