I am going to post in installments an interview that relates to the assassination of John F. Kennedy. Since reading the interview I have followed up some of the information and names mentioned and the more I learn the more questions I have. The interviewer, Greg Doudna, has kindly agreed to write an introduction. (I have previously posted on some of Greg's work — a totally different subject from this interview.)
John Curington

The following is an interview with John Curington, former right-hand man of Texas oilman H.L. Hunt of Dallas, Texas, concerning the John F. Kennedy assassination.

In June 1977 the American tabloidNational Enquirer published a story reporting unusual information related by Curington relevant to H. L. Hunt and the JFK assassination. Despite its significance and relevance to an understanding of the JFK assassination, Curington's story attracted little further notice. Curington himself did not seek further publicity, living quietly in the intervening decades in rural Texas in obscurity as a small rancher and country lawyer. As an illustration of how under-the-radar Curington has been, the most encyclopedic compendium of JFK assassination information available, former Los Angeles County deputy district attorney Vincent Bugliosi's The Assassination of President Kennedy (2007; 1632 pages print plus an additional 1125 pages of footnotes on an attached CD-ROM), does not mention Curington's name, according to the index. 

My interview with Curington came about by accident, through a long-time acquaintance who I belatedly learned is a friend of Curington's. I had read the National Enquirer article about Curington long ago and recognized who he was. I was surprised to learn he was still alive. This interview is the result.

By the time I met Curington he had prepared an unpublished manuscript of memoirs of his years with H. L. Hunt, which went well beyond the brief account inNational Enquirer of 1977. Curington's manuscript is now published (John Curington with Mitchel Whitington, Motive and Opportunity: The Means by which H.L. Hunt Influenced the Assassination of JFK, King, Bobby & Hoffa, 2018, available on Amazon).

This interview is appearing first onVridar, and to my knowledge is the first publication of a full interview with Curington. Many view the current political climate in the United States with foreboding. I believe it is instructive to recall an earlier time in American history with, in certain respects, parallel issues.

–Greg Doudna
Billionaire Logic and the Fate of JFK
Interview with John Curington,
Right-hand Man and Attorney to H. L. Hunt of Dallas, Texas
(the Richest Man in the World in 1963),
Concerning the Assassination of President Kennedy
by
Gregory Doudna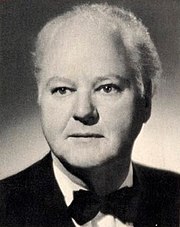 Texas oilman H. L. Hunt (1889-1974) of Dallas, Texas, was the richest man in the world in the 1960s—oil, natural gas, land, companies producing food and energy, worldwide.
Mr. Hunt was also America's pre-eminent producer and purveyor of conservative, anti-communist ideology, through a daily radio program broadcast, at its peak, on over five hundred radio stations across America called Life Line. Hunt backed politicians who held political views he thought were best for business and for the country, and he was a close associate of J. Edgar Hoover, the long-time director of the Federal Bureau of Investigation (FBI). Hunt had a special phone line to Hoover and they talked frequently back and forth, on matters affecting the nation's business.
Hunt's Life Line program was relentlessly critical of President John F. Kennedy—for "creeping socialism," for being soft on America's enemies abroad and their fellow-travellers domestically, for cozying up to the satanic United Nations and the one-worlders behind that organization intent on America's destruction.
One of Hunt's sons, Bunker Hunt, helped pay the cost of a black-bordered full-page newspaper ad accusing Kennedy of traitorous actions. Its headline was: "Welcome Mr. Kennedy: Why Are You a Communist?" The black borders were like a funeral notice. This ad appeared in the Dallas Morning News on Friday, November 22, 1963. It was seeing that ad which prompted Kennedy to remark to Jacqueline at their hotel that morning, "We're heading into nut country."
November 22, 1963 was the day President Kennedy and First Lady Jacqueline Kennedy visited Dallas, overriding futile private pleas of people like Adlai Stevenson and Sen. William Fulbright to Kennedy not to make that trip, out of concern for his safety. But the trip had been planned and was regarded as politically necessary in the runup to the 1964 presidential elections. H. L. Hunt's political ally and fellow Texan, Vice-President Lyndon Johnson—at that moment under investigation in Congress for a corruption scandal with a growing likelihood of being dumped from the Kennedy ticket in 1964 and ending up in disgrace—had spent the preceding month at his Texas ranch preparing for Kennedy's visit to Texas.
And so it was that the President and First Lady waved to the crowds from their open limousine as it took its fateful slow hairpin turn in front of the Texas School Book Depository on Elm Street. Moments later shots rang out and part of Kennedy's head was blown off. The motorcade sped to nearby Parkland Hospital but it was hopeless; Kennedy was dead. Texas Governor John Connally also was shot but survived. Two hours later Vice President Johnson, riding in the same motorcade two cars back, was sworn in as the new President of the United States as a nation reeled in shock and grief. To this day, every American of a certain age and unimpaired memory remembers where they were when they heard the news.
An hour after the assassination, Texas School Book Depository employee Lee Harvey Oswald, an ex-Marine and returned defector to the Soviet Union with professed communist sympathies and associations (but oddly not a single known communist friend), was arrested and later that evening charged with the murder of a police officer and of President Kennedy.
1 In 1997 handwritten notes of Will Fritz from his Oswald interrogations were conveyed by an anonymous donor to authorities and released publicly after the donor had been in possession of them since Fritz's death in 1984. Fritz's claim to have taken no notes is in his testimony to the Warren Commission ("I kept no notes at the time").
Oswald was denied a lawyer despite repeated requests heard by reporters. When a delegation of attorneys from the Dallas Civil Liberties Union appeared at the police station intent upon ensuring that Oswald had access to counsel, they left without seeing the prisoner after being told that Oswald had made no specific request to see them (Oswald had not been told they were there). Veteran Dallas Police Captain Will Fritz questioned the accused assassin of the President for twelve hours over two days without recording any of it (there was no tape recorder handy in the police station, he later explained) and also, he claimed, without taking any notes.1 Oswald's story would not come out in court. Less than 48 hours after his arrest, on Sunday morning, November 24, 1963, Oswald was shot and killed while in police custody by Jack Ruby, a Mob-connected Dallas strip club operator friendly with Dallas police.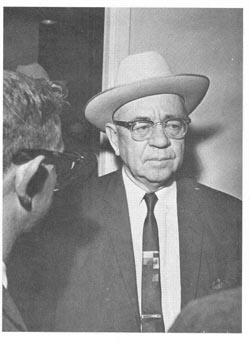 Within hours of the assassination the Federal Bureau of Investigation under Director J. Edgar Hoover, in consultation with the new president, took over control of the investigation from the Dallas Police Department. The FBI immediately assured the nation in definitive terms that the assassination had been done by Oswald acting alone, following which the investigation got underway.
Others however, such as some U.S. intelligence insiders seeking a cause of war for a desired invasion of Cuba, wanted it to be believed—and privately Johnson himself let it be known to a few trusted friends and media sources on a strictly confidential basis (such as CBS television news anchor Walter Cronkite), that he too believed—that Castro and/or the Soviet Union were behind Oswald's action.
But publicly Johnson appointed the prestigious President's Commission on the Assassination of President Kennedy, better known as the Warren Commission, to investigate. The Warren Commission relied in large part upon the FBI's investigation. One of the Warren Commission's seven members, Congressional Representative (and future president) Gerald Ford, secretly informed Hoover's FBI on an ongoing basis via a back channel of the activities of the Commission and the thinking of its members. Another member of the Warren Commission, former Central Intelligence Agency (CIA) chief Allen Dulles who had been fired by Kennedy, is believed to have functioned on the CIA's behalf to shield certain areas of inquiry from the Warren Commission's attention, such as a covert assassination program directed at (foreign) heads of state, which had been run by Dulles, that would later come to light in 1970s Congressional investigations.
Evoking a threat of nuclear war with the Soviet Union, President Johnson and members of his administration persuaded Commission members—most notably Chief Justice of the Supreme Court and respected liberal icon Earl Warren who headed the Commission—that it was imperative for the noblest of motives to find sole and complete responsibility for the JFK assassination began and ended with the dead Oswald.
And so it was that the lone-nut explanation of the JFK assassination became the conclusion of the Warren Commission in its final report issued on September 24, 1964, signed unanimously by all seven Commission members, even though at least three of those seven disagreed with the lone-assassin-without-assistance conclusion (Boggs, Cooper, Russell). Meanwhile, the question of Oswald's motive was left unexplained: it was a "mystery."
2
Interview in "Richard Russell: Georgia Giant," a documentary aired Feb. 11, 1970 on WSB-TV, Atlanta, Georgia. Donald E. Wilkes, Jr., "Sen. Richard Russell and the Great American Murder Mystery" (2003). http://digitalcommons.law.uga.edu/fac_pm/133.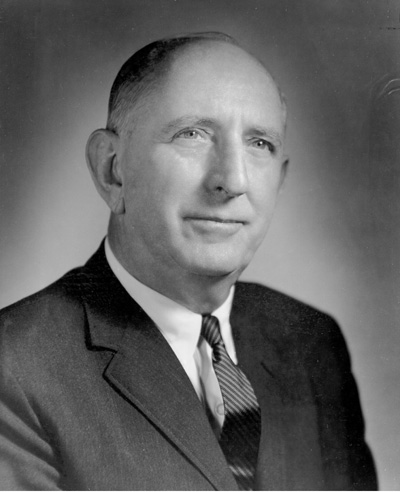 One of the seven Warren Commission members, Senator Richard Russell, said in a television interview in 1970, the year before he died, that he "never believed that Lee Harvey Oswald planned that altogether by himself … [T]here were so many circumstances there that led me to believe that you couldn't just completely eliminate the possibility that he did have some co-conspirators … I'm not completely satisfied in my own mind that he did plan and commit this act altogether on his own, without consultation with anyone else. And that's what a majority of the Committee wanted to find."2
A majority, he said? Disagreed with their own unanimous conclusion? They wanted to find differently than they did? Welcome to the surreal world of American politics of the 1960s.
~ ~ ~
The "lone nut" conclusion of the Warren Commission was not the assessment of intelligence services of some other nations. Within the first months following the JFK assassination, the KGB (intelligence agency of the Soviet Union) as well as some European intelligence agencies concluded that the assassination appeared to have been a coup and that the deed had been pinned on the former USSR resident Oswald for the purpose of blaming the Soviet Union in the Cold War.
3
Christopher Andrew and Vasali Mitrokhin,
The Sword and the Shield
(New York: Basic Books, 1999), 225.
"[Soviet Premier] Khrushchev seems to have been convinced by the KGB view that the aim of the right-wing conspirators behind Kennedy's assassination was to intensify the Cold War … The choice of Oswald as Kennedy's assassin, the KGB believed, was intended to divert public attention from the racist oil magnates and make the assassination appear to be a Communist plot."3
~ ~ ~
Attorney John Curington (1927- ), whose interview follows this introduction, was H. L. Hunt's right-hand man from 1960 to 1969. Curington's office immediately adjoined Hunt's office in Dallas's downtown Mercantile Bank Building.
Curington grew up in Farmersville, Texas, and graduated from Baylor University in Waco, Texas, followed by law school at Southern Methodist University in Dallas. In 1954 he began working as an attorney for Hunt Oil. By 1960 Curington was working directly for Mr. Hunt, doing things ranging from (as described by Curington) "running HLH Products (the 'food division') to covering up tax-evasion schemes, collecting gambling debts, handling matters involving Hunt's secret family [of which Hunt had two in addition to his public family in Dallas] … and carrying out covert political operations."4
4
Harry Hurt,
Texas Rich
:
The Hunt Dynasty from the early Oil Days through the Silver Crash
(New York: Norton & Co., 1981), 188-89.
5 For fuller details see Hurt, Texas Rich, 276-308. After years of legal wrangling, Curington and another aide were convicted on three federal counts of mail fraud with a suspended sentence ("Hunt Aides Plan Appeal," San Antonio Express, April 19, 1975, p. 6).
6 Martin Waldron, "Family Fight Texas Style," New York Times, April 15, 1973, p. 173.

In 1969 during acrimonious disputes between Hunt's public family and his two other families, Curington left Hunt's employ. As the family feud escalated, Curington and other aides, having sided with one branch of Hunt heirs, were charged by rival family members with embezzlement.5 To give an idea of the world in which Curington operated in that era, here is a description from a 1970s legal brief:
"The attorneys said that the two men [Curington and John K. Brown] 'have been H. L. Hunt's closely associated subordinates all through such periods during which, at his instance, or at the instance of members of his family authorized by him, they have engaged in many confidential and clandestine transactions for him with other persons such as holders and seekers of public office, labor leaders, actual or potential competitors, influential job holders in commercial contracts, professional sports figures and nonbusiness social persons.'"6
In this context a President was killed in Dallas. Five and a half decades later Curington has a story to tell.
Curington's story comes in the form of a new book, written with Texas regional author Mitchel Whitington, entitled Motive and Opportunity: The Means by which H. L. Hunt Influenced the Assassination of JFK, King, Bobby & Hoffa (2018, published by 23House, available on Amazon). In addition to vivid day-to-day portraits of what it was like to be the right-hand man to H. L. Hunt and how billionaire power worked in the 1960s, Mr. Curington maps out his firsthand account of H. L. Hunt's political dealings, and how and why he believes his former boss was involved in the assassinations of JFK (1963), Martin Luther King, Jr. (1968), and Robert F. Kennedy (1968).
Thanks to having a mutual friend in common and after he had seen a book I had written with a Texas theme, Mr. Curington granted me a rare recorded interview.
Although Curington is ninety, one would not know it in meeting him. I found Curington to be alert and active, of sharp and sound mind. In person Curington is lean, with a mustache and ten-gallon hat, looking like he could have just walked off the set of an episode of the old television show Bonanza. He walks unaided, no walking stick or cane or slow movements, and his hearing and vision are good. Before I met him I returned a phone call from him. A woman who answered said Curington could not come to the phone "because he is out hauling hay." Was that just Texas or was it genes? In favor of the genes theory: Curington told me his grandmother lived to age 116.
The interview that follows took place March 1, 2018, in east Texas, and focuses on the JFK assassination. I have added a few notes to explain names and contexts. Mr. Curington has seen and approved this transcript. Here is this living voice of history, Mr. Curington.
~ ~ ~
GD: Good morning Mr. Curington. I have read the manuscript of your book written with Mitchel Whitington, Motive and Opportunity: The Means by which H. L. Hunt Influenced the Assassination of JFK, King, Bobby & Hoffa. I would like to focus on the assassination of John F. Kennedy. You were Mr. Hunt's right-hand man in those years, right?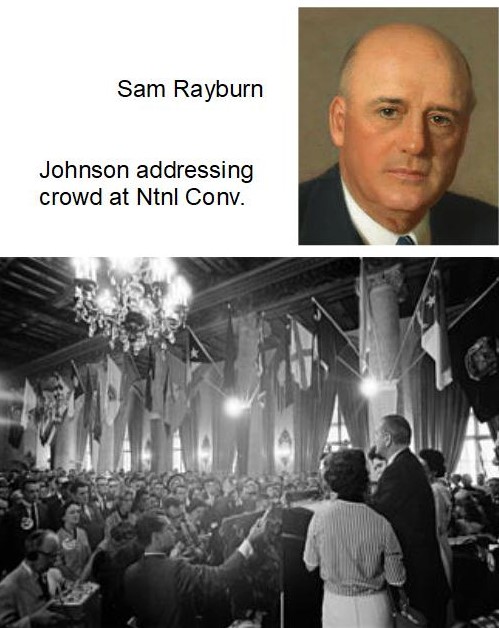 JC: Yes. My story goes back to 1960 at the Democratic convention in Los Angeles, California. At that time Lyndon Johnson was going to run for President of the United States. Lyndon was the most powerful politician in Washington. But he was under the guidance of Sam Rayburn, who was a Congressman from Texas and also Speaker of the House for many years.
(Sam Rayburn was a Democratic Representative to Congress from east Texas 1913 to 1961. He holds the record for longest tenure as Speaker of the House, over seventeen years.)
Sam Rayburn thought he had complete control of the Democratic convention. Lyndon Johnson thought he was completely in charge of the election and would be nominated. But after two or three days—uh no, I'd say within a half a day—of Mr. Hunt and I being at the Democratic convention, I reached the conclusion, and Mr. Hunt reached the conclusion, that Lyndon Johnson was not going to receive the nomination.
Lyndon Johnson would not accept that explanation from Mr. Hunt or anybody else. If you mentioned it to him there would be a loud cussing tirade, that, you know, we were wrong and he was right, and he was going to get the nomination. After a few hours period of time it became obvious to Lyndon Johnson that he would not get the nomination, and that John F. Kennedy would. At that time Mr. Hunt came up with the idea or the suggestion that for he, Mr. Hunt, to salvage his own business empire he had to have Lyndon Johnson in office, even if it meant him accepting the Vice Presidency. And the reason for that—Mr. Hunt had enough confidence in Lyndon Johnson, that he, Lyndon, could influence John Kennedy as president and still get what Mr. Hunt wanted, and protect Mr. Hunt's interests in all government activities there.
But at that point the situation is, Lyndon Johnson didn't want the vice-presidency, and the Kennedys didn't want Lyndon Johnson to accept it. But politics make unusual bedfellows, and to convince each other that both were needed, it was necessary to sell and convince Lyndon Johnson that he had to take the vice presidency. Mr. Hunt's selling point on that was, without making any direct accusations or finger-pointing, that there were a lot of things that could happen to John Fitzgerald Kennedy while he was in office. Kennedy's health was not good. He had medical problems. He was in a high profile situation where he would be subject to people that wanted him out of office for one reason or another.
But without assuring Johnson in direct words that Kennedy would not live through the first four years, it was certainly put in a language that Lyndon Johnson could understand.
And that was an acceptable explanation as to why he finally agreed to take the second spot, on the theory that Mr. Hunt, I think convinced him that he could still pretty well run Washington, and that he, Johnson, could control Kennedy, and in the event if something did happen to Kennedy, then in that event Johnson would move into the presidency. And if it was late in the presidency, then Johnson would by all means be elected for four more years. In 1964 that would ensure Mr. Hunt of having control of his business activities through a Washington contact for the next several years.
GD: And you were there at those discussions in 1960?
JC: Yes, I was present there when those discussions were made. Continue reading "Billionaire Logic and the Death of JFK"