I have always been shy of accepting the argument one sometimes reads that the blind Bartimaeus in the Gospel of Mark came by his unusual name (along with the unusual manner of its explanation) from the influence of Plato's Timaeus.
But a passage in Earle Hilgert's chapter, "The Son of Timaeus: Blindness, Sight, Ascent, Vision in Mark", in Reimagining Christian Origins has for the first time opened my mind to the possibility that Plato's famous work could be behind the name after all. (I'm not saying I am sure it is. Only that I am more open to the possibility.)
After discussing the usual things I have read before in favour of the connection — that Plato's Timaeus includes a lot of discussion about eyesight and its ability to lead us through observation of those mysterious moving lights seen above the world to come to know the great Eternal Truths of God — Hilgert writes this:
Runia has identified some dozen passages in Philo which are clearly influenced by this encomium, not to speak of its broader impact on Hellenistic thought. Of the Timaeus as a whole, he declares,

Its influence inevitably filtered down to men of letters and even those who had received only a smattering of learning. Indeed the Timaeus was the only Greek prose work that up to the third century A.D. every educated man could be presumed to have read.

In view of such widespread conversance in the Hellenistic world with the Timaeus and with its praise of eyesight, we should not be surprised if Mark reflects acquaintance with it. (pp. 190-191)
Now I've been trapped. I have been catching up with some background reading to Hilgert's chapter — Burton Mack's 1972 Studia Philonica article and chapters by Hilgert, Mack and others in The School of Moses: Studies in Philo and Hellenistic Religion — with a particular interest in the question of any direct or indirect relationship between what we read by Philo and in the Gospel of Mark. I had not till now fully appreciated the extent of the influence of the Timaeus apparently even in the time of the Gospel's composition. I would like to track down the evidence on which Runia's Philo of Alexandria and the Timaeus. Hopefully the Google preview will give me enough detail to satisfy my curiosity.
A multilingual pun
Another detail Hilgert goes on to mention is something I know I must have read in Burton Mack's Myth of Innocence some years ago but had unfortunately forgotten:
Scholars have for long puzzled over this seemingly strange name, half Aramaic and half Greek, a name which only Mark offers in telling the story of this healing. Since Gustav Volkmar over a century ago, a number of commentators have seen the name as meaning "son of the unclean," either from the Aramaic br tm' or Hebrew br tm'. Mack accepts this meaning as one of the "delightfully mystifying wordplays" characteristic of Mark's Aramaisms. He points out also that since in Greek timaous means "honored," huious timaiou could also be understood by an insightful reader as "son of the most honored." This would convey a subtle message that the man who from the standpoint of his native context was considered unclean, from Mark's and the reader's perspective was really to be honoured. (p. 191)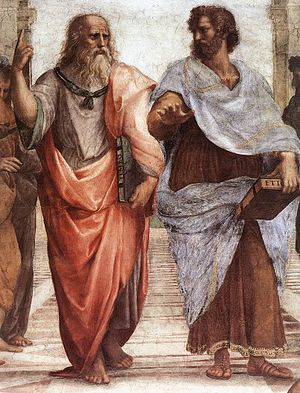 The following two tabs change content below.
Neil Godfrey
Neil is the author of this post. To read more about Neil, see our
About page.
Latest posts by Neil Godfrey (see all)
---
If you enjoyed this post, please consider donating to Vridar. Thanks!
---