It is in the end not very surprising that university students of history, with some knowledge of the sources for, say, Tudor England or Louis XIV's France, find ancient history a 'funny kind of history'. The unavoidable reliance on the poems of Horace for Augustan ideology, or in the same way on the Eumenides of Aeschylus for the critical moment in Athenian history when the step was taken towards what we know as Periclean democracy, helps explain the appellative 'funny'. But the oddities are much more far-reaching, extending to the historians themselves in antiquity, in particular to two of their most pervasive characteristics, namely, the extensive direct quotation from speeches and the paucity of reference to (let alone quotation from) actual documents, public or private. The speeches are to us an extra ordinary phenomenon and they produce extraordinary reactions among modern commentators. We have no good reason for taking the speeches to be anything but inventions by the historians, not only in their precise wording but also in their substance. Certainly that is how they were understood in antiquity: witness the discussion in his long essay on Thucydides (ch. 34-48) by Dionysius of Halicarnassus, the most acute and most learned of ancient critics and himself a prolific composer of speeches for his multi-volume Roman Antiquities.

Modern writers find themselves in difficulties. Not only does the position of a Dionysius of Halicarnassus seem immoral – it has been said that one would have to regard Thucydides as 'blind or dishonest' – but, worse still, one must consider seriously abandoning some of the most interesting and seductive sections of Herodotus, Thucydides, Polybius, Caesar, Sallust, Livy, Tacitus, Dio Cassius and the rest as primary or secondary sources.There is no choice: if the substance of the speeches or even the wording is not authentic, then one may not legitimately recount that Pericles told the assembled Athenians in 430 BC that their empire 'is like a tyranny, seemingly unjust to have taken but dangerous to let go' (Thucydides 2.63.2). I have no idea what Pericles said on that occasion but neither have the innumerable historians who repeat from a speech what I have just quoted. Except for Thucydides and perhaps Polybius, there is no longer any serious argument, though the reluctance to accept the consequences is evident on all sides . . . . 
The above extract is from pages 12-13 of M. I. Finley's Ancient History: Evidence and Models. Finley made significant contributions to the field of ancient history. He knew what he was talking about.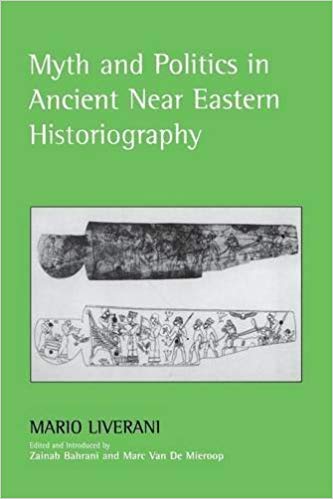 Unfortunately a good many authors who think of themselves as historians, some may even be professional academics in university history departments, are not so mindful of the limitations of their methods. One of their more sober colleagues wrote:
Laziness is common among historians. When they find a continuous account of events for a certain period in an 'ancient' source, one that is not necessarily contemporaneous with the events , they readily adopt it. They limit their work to paraphrasing the source, or, if needed, to rationalisation.
That was Mario Liverani, p. 28 of Myth and Politics in Ancient Near Eastern Historiography.
I could quote many more and have done over many posts. But two recent comments have prompted me to post again, to accept how widely the field of ancient history is misunderstood. If too many of its practitioners are too romantic in their interests to understand the fundamentals of critical inquiry and treatment of their sources, then it is no wonder many of us lay public also misunderstand what is required.
Here is part of one of the comments that I think many of us can relate to:
I know senior historians teaching ancient history at Macquarie Uni in Sydney, through my membership of the SSEC (Society for the Study of Early Christianity), who point to the Babylonian Talmud as strong evidence for Jesus' existence. What would be your response to that view ?
My response to that view is what you would imagine Liverani's response would be. Some ancient historians get carried away with love of their narratives and lose their critical acumen. Finley also discussed how writing history is a form of ideology, and a good number of historians write as advocates of pet ideologies — including Christian origins.
Another comment expressing an idea one hears especially among biblical scholars, in particular those looking at Christian origins and the historical Jesus:  read more »