Tim O'Neill makes a statement about history that I have never encountered in any work by any historian explaining to readers what he or she does. The only persons I have heard make the claim come from theological faculties when they try to place the evidence for Jesus on the same (or even higher) level that we have for other historical persons and events. O'Neill points his listeners to the title of his presentation: Did Jesus Exist? Yes (Probably) (link is to the 28 minute youtube video I am discussing). O'Neill explains:
It is … important to note the word "probably" in my answer to the question of whether this historical Jesus existed. Unlike some of the sciences, history can rarely arrive at definitive answers. . . . Historians are like detectives who examine evidence . . . and work out what probably happened. So when it comes to the pre-modern world, the sources, texts, passing references and documents and perhaps archaeology the historians analyse make it impossible for them to do more than than assess what is most likely. (from about 3 min 22 secs into the program)
Anyone who reads any work by historians discussing what they do will recognize that that remark is totally confused about what is the nature of history and the sorts of conclusions that can be drawn from the evidence — at least according to professional historians. At the very best the description might, with some slight modification, apply to a very narrow range of inquiries some historians undertake.
O'Neill continues:
People who like definite answers or proof are usually going to find ancient history pretty frustrating or perhaps disappointing. This means we can't prove Jesus existed. But scholars can and do conclude that his existence makes most sense.

Given that we cannot give a definitive answer to the question there should be no surprise to learn that there's no single piece of relevant evidence that definitely shows a historical Jesus existed. . . . The conclusion he most likely did exist depends on several vectors of evidence converging on that as the most likely conclusion.
I – nor you – have never read in a history book that "Rome probably or most likely — we can't prove it, but it seems most likely from the convergence of several vectors of evidence — once had an empire stretching from Spain to Mesopotamia", or "Julius Caesar probably existed and was probably assassinated", or "A probable Spartacus probably led a probable slave rebellion and was probably defeated".
Where there are questions with unclear answers, historians don't fudge the odds and say "probably" if there is reason to doubt. They debate, or suspend judgement, or take clear sides because the evidence that does exist convinces them one way or the other. Did the ancient Greeks practice human sacrifice in historical times? Was the practice of temple prostitution practised in the ancient Near East? Did slaves build the pyramids? When questions like these were asked by historians, historians set out what they believed to be their answers — affirmative or negative — and cited the evidence supporting their beliefs. They didn't fudge with a "probably". Being intellectually honest types they were willing to concede that they were wrong and ready to change their minds when presented with new evidence or arguments. But that is still taking clear cut sides. It is not a position of "probability".
Most history is narrative history. The facts are known and the problem for the historian is to decide how best to interpret them and judge the role they played in a narrative about, say, the lead up to a war, or progress toward social changes. That's where "probably" enters the thinking. Would World War 1 have broken out even if the Archduke of Austria had not been assassinated? Probably. Was the Archduke assassinated? No probably about it.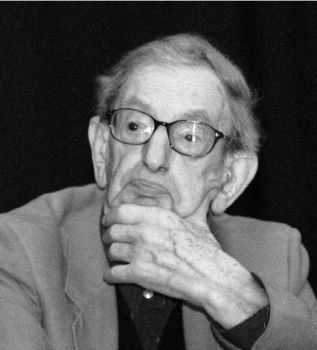 But enough of my words. Hear/read it from some renowned historians themselves:
I strongly defend the view that what historians investigate is real. The point from which historians must start, however far from it they may end, is the fundamental and, for them, absolutely central distinction between establishable fact and fiction, between historical statements based on evidence and subject to evidence and those which are not.
There is a postmodernist question about truth but even here we are not dealing with probability but with whether objective truth can be known or not.
It has become fashionable in recent decades, not least among people who think of themselves as on the left, to deny that objective reality is accessible, since what we call 'facts' exist only as a function of prior concepts and problems formulated in terms of these. The past we study is only a construct of our minds. One such construct is in principle as valid as another, whether it can be backed by logic and evidence or not. So long as it forms part of an emotionally strong system of beliefs, there is, as it were, no way in principle of deciding that the biblical account of the creation of the earth is inferior to the one proposed by the natural sciences: they are just different. Any tendency to doubt this is 'positivism', and no term indicates a more comprehensive dismissal than this, unless it is empiricism.
In short, I believe that without the distinction between what is and what is not so, there can be no history. Rome defeated and destroyed Carthage in the Punic Wars, not the other way round. How we assemble and interpret our chosen sample of verifiable data (which may include not only what happened but what people thought about it) is another matter.
O'Neill compared historians to detectives. Hobsbawm extends that analogy to its logical conclusion:
Actually, few relativists have the full courage of their convictions, at least when it comes to deciding such questions as whether Hitler's Holocaust took place or not. However, in any case, relativism will not do in history any more than in law courts. Whether the accused in a murder trial is or is not guilty depends on the assessment of old-fashioned positivist evidence, if such evidence is available. Any innocent readers who find themselves in the dock will do well to appeal to it. It is the lawyers for the guilty ones who fall back on postmodern lines of defence. (On History, viii)
Imagine the judge or jury's sentence: "Guilty (Probably)"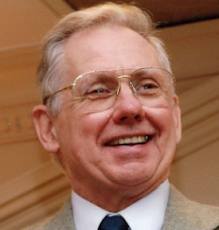 Speaking of relativism, long before postmodernism made serious inroads into history faculties David Hackett Fischer (or the Historians Fallacies fame) . . .
There are many objective truths to be told about the past — great and vital truths that are relevant and even urgent to the needs of mankind. But there is no whole truth to be discovered by a simple method of induction. Every true historical statement is an answer to a question which a historian has asked. (Historians' Fallacies, 5)
So it's not about what is probably a fact, but about how complete our facts are as an answer to a question. We learn more all the time. Answers change. Sometimes we learn what we thought was a fact was not a fact; more usually we learn more facts. It's not about what is "probably" a fact, though.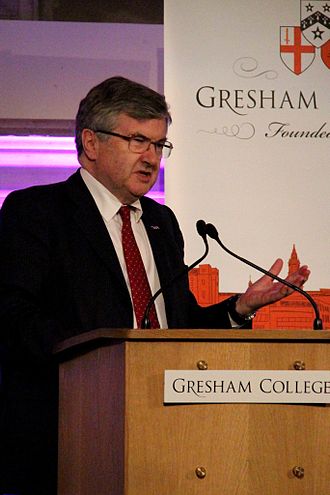 Richard Evans found some public fame when he argued before a court the truth (not probable truth) of the Holocaust in a case brought by David Irving. Irving was not arguing that the Holocaust "probably" didn't happen but that the extent of killing was overstated. Evans and Irving argued facts, not probable facts. The argument was about the meaning and interpretation of the data and sources, not whether what they said was  "probably true" or not. In discussing "historical facts" in his book In Defense of History, Evans gave some insight into how historians approach their sources:
A historical fact is something that happened in history and can be verified as such through the traces history has left behind. Whether or not a historian has actually carried out the act of verification is irrelevant to its factuality; it really is there entirely independently of the historian. This is why historians commonly speak of "discovering" facts about the past, for instance, in coming across a source which tells them of this previously unknown incident at the Stalybridge Wakes. Where theory and interpretation come in is where facts are converted into evidence (that is, facts used in support of an argument), and here theory and interpretation do indeed play a constitutive role. For historians are seldom, if ever, interested in discrete facts entirely for their own sake; they have almost always been concerned with what Ranke called the "interconnectedness" of these facts. Thus the fact of the gingerbread salesman's death can be used as evidence in a number of different ways, according to the historian's purpose: as an aspect of crowd behavior in this period, for example, as part of a study of food supplies, as an example of festivals and leisure pursuits, as an element in a history of the Manchester area, and so on. Nevertheless, while it is multifaceted as evidence, the gingerbread salesman's death is singular as fact. Facts thus precede interpretation conceptually, while interpretation precedes evidence. (In Defense of History, p. 66)
What about Bayesian reasoning? Isn't that all about probability? Richard Carrier uses it to argue that Jesus "probably" did not exist. As far as I am aware no theologian uses Bayesian reasoning to argue that Jesus "probably" existed. It's worth reading what a philosopher of history has to say about historical facts and Bayesian reasoning in history.
Most research in historiography is actually neither about historical events, nor about their contemporary effects, the evidence, but about the processes that connects events with evidence. (Our Knowledge of the Past, p. 94)
You don't find many books investigating the historicity of Socrates. You can find more books questioning the historicity of the Exodus, or Moses, even of David. But none that I know of lead readers to the conclusion that those events and persons "probably" happened or existed. They argue a case for or against — or leave the question hanging. Historical Jesus scholars, for example, do not (as far as I am aware) say that Jesus "probably" performed miracles. They say that either the stories are fabricated or can be rationalized as natural events.
There have been attempts to use the full Bayesian formula to evaluate hypotheses about the past, for example, whether miracles happened or not (Earman, 2000, pp. 53–9). Despite Earman's correct criticism of Hume (1988), both ask the same full Bayesian question: "What is the probability that a certain miracle happened, given the testimonies to that effect and our scientific background knowledge?" But this is not the kind of question biblical critics and historians ask. They ask, "What is the best explanation of this set of documents that tells of a miracle of a certain kind?" The center of research is the explanation of the evidence, not whether or not a literal interpretation of the evidence corresponds with what took place. One explanation of the evidence can be that miracles happened and were recorded. But in competition with the other explanations that biblical critics and historians have proposed to explain such documents, the miracles hypothesis has not fared well. (Our Knowledge, p. 99)
But see again the quote from page 94 above. Questions about the historicity of biblical events do not engage most historians. Establishing the facts, the true facts, is fundamental to the historian's task. Julius Caesar and every other person critical to a historian's narrative or argument more than "probably" existed; similarly, every event critical to a historian's narrative or argument more than "probably" happened. Methods for establishing the facts as facts (more than what we understand by "probable") are the fundamentals of training of historians. Historians are trained in methods of testing and questioning sources in order to establish the "fidelity" of their facts.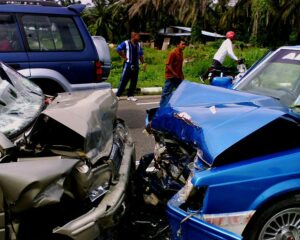 Probability enters is at the point we evaluate competing hypotheses or explanations for events or competing conclusions drawn from sources. Recall the old scenario of several witnesses to a traffic accident. That there was a traffic accident is not a "probable" fact but an established fact. But deciding whether a driver or a faulty vehicle or some other factor was to blame does often lead to some conclusions being more probable than others.
Alexander the Great swept across Asia Minor, Egypt, Mesopotamia, through to India. There were wars between Rome and the Jews in Palestine in the first and second centuries. The probabilities related to these events fall upon different proposed explanations for them.
Did the Holocaust probably happen? Did European colonialists probably eradicate indigenous populations? Did Palestinians probably voluntarily flee their Palestinian homes in 1948? Did Jesus probably exist? Facts, not probabilities, are important. The stakes are often high.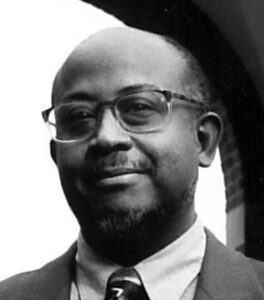 But even in establishing hypotheses and explanations for events historians know the importance of going beyond what is probable. Verifiable facts — not probabilities — matter in history.
Is that battle a moment of glory during which freedom-loving Anglos, outnumbered but undaunted, spontaneously chose to fight until death rather than surrender to a corrupt Mexican dictator? Or is it a brutal example of U.S. expansionism, the story of a few white predators taking over what was sacred territory and half-willingly providing, with their death, the alibi for a well-planned annexation? So phrased the debate evokes issues that have divided a few historians and inhabitants of Texas over the last twenty years. But with San Antonio's population now composed of 56 percent nominal Hispanics, many of whom also acknowledge some Native American ancestry, "the second battle of the Alamo" has literally reached the streets. Demonstrations, parades, editorials, and demands for various municipal or court orders—including one blocking the streets now leading to the Alamo—punctuate the debate between increasingly angry parties.
In the heated context of this debate, advocates on both sides are questioning factual statements, the accuracy of which mattered to few half a century ago. "Facts," both trivial or prominent in relative isolation, are questioned or heralded by each camp. (Trouillot, Silencing the Past, 9-10)
O'Neill tells his audience
People who like definite answers or proof are usually going to find ancient history pretty frustrating or perhaps disappointing.
I have read and formally studied a lot of ancient history. The experience O'Neill describes is one I have never known. The reason is that historians do not ask questions if there is no evidence to supply us with an answer. They do not play "maybe" games. Ancient history has been described as a "funny kind of history" but not because it is full of "probables". A well-known historian of ancient history makes it clear:
Worse still, one must consider seriously abandoning some of the most interesting and seductive sections of Herodotus, Thucydides, Polybius, Caesar, Sallust, Livy, Tacitus, Dio Cassius and the rest as primary or secondary sources. There is no choice.
One does not use unreliable sources to construct what a historian thinks "probably" happened. One abandons unreliable sources and turns to questions where it is possible to find answers.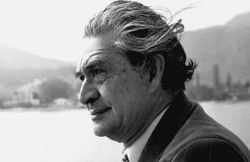 It is in the end not very surprising that university students of history, with some knowledge of the sources for, say, Tudor England or Louis XIV's France, find ancient history a 'funny kind of history'. The unavoidable reliance on the poems of Horace for Augustan ideology, or in the same way on the [play] Eumenides of Aeschylus for the critical moment in Athenian history when the step was taken towards what we know as Periclean democracy, helps explain the appellative 'funny'. But the oddities are much more far-reaching, extending to the historians themselves in antiquity, in particular to two of their most pervasive characteristics, namely, the extensive direct quotation from speeches and the paucity of reference to (let alone quotation from) actual documents, public or private. The speeches are to us an extra ordinary phenomenon and they produce extraordinary reactions among modern commentators. We have no good reason for taking the speeches to be anything but inventions by the historians, not only in their precise wording but also in their substance. Certainly that is how they were understood in antiquity: witness the discussion in his long essay on Thucydides (ch. 34-48) by Dionysius of Halicarnassus, the most acute and most learned of ancient critics and himself a prolific composer of speeches for his multi-volume Roman Antiquities.
Modern writers find themselves in difficulties. Not only does the position of a Dionysius of Halicarnassus seem immoral – it has been said that one would have to regard Thucydides as 'blind or dishonest' – but, worse still, one must consider seriously abandoning some of the most interesting and seductive sections of Herodotus, Thucydides, Polybius, Caesar, Sallust, Livy, Tacitus, Dio Cassius and the rest as primary or secondary sources. There is no choice: if the substance of the speeches or even the wording is not authentic, then one may not legitimately recount that Pericles told the assembled Athenians in 430 BC that their empire 'is like a tyranny, seemingly unjust to have taken but dangerous to let go' (Thucydides 2.63.2). I have no idea what Pericles said on that occasion but neither have the innumerable historians who repeat from a speech what I have just quoted. Except for Thucydides and perhaps Polybius, there is no longer any serious argument, though the reluctance to accept the consequences is evident on all sides . . . . (Finley, Ancient History, 12-13)
Probably a fig leaf
Historians have different views on the reliability of various sources. Some are willing to accept more of Herodotus as reliable than others are. What happens, in that case, is that the historians debate. Some say we can rely on X for such and such reasons – and therefore we can say that Herodotus did travel to this or that place and saw such and such an inscription. Others will protest. What I have never found is a history that tells me "Herodotus probably saw such and such an inscription and therefore I am going to write my history in the belief that what Herodotus says is probably true." What I am far more likely to read is a historian omitting that inscription from his or her narrative entirely or declaring it unreliable and therefore unusable — or a historian declaring that "we know this to be true because Herodotus can be relied upon when he says…."
I don't think anyone really means "probably" when they say Jesus probably existed. I think the word "probably" functions more like a talisman, or a "get out of jail free" card. It serves to safeguard the speaker from the consequences of making his or her claim on the basis of questionable data. It serves to shut down debate about the grounds for the claim. It serves to prepare the speaker to throw back at a challenger, "Hey, are you some sort of positivist? That sort of history went out of fashion decades ago!" But that response misapplies the word "positivist". See the Hobsbawm quote above.
What I think is a far more useful historical question is: What is the best explanation for the gospels and epistles and then the emergence of the writings of the church fathers in the second century? Do we need a historical Jesus to explain all of that? What does best explain it all?
By reducing the question to "Did Jesus exist?" we are jumping into an arena of ideological and religious conflicts. It is a valid question but not one that every theologian is prepared to take on with the tools of the professional historian — the ones set out by many of the historians I have quoted above and cite below.
There is no evidence for the existence of Jesus that is on a qualitatively comparable level as the evidence we have for the existence of Socrates or Cicero's slave or Seneca's rhetorical rival. If, however, in the minds of some historians, there are "several vectors of evidence converging" in a way that persuades them that a historical Jesus is the "most probable" explanation then they are admitting that a historical Jesus is not the inevitable and only possible conclusion. Otherwise, it would not be a "probable" conclusion. We know what those "several vectors of evidence" are — Paul meeting the brother of the Lord; no one would make up a crucified messiah, etc etc — and each one should be open to critical analysis. There is room for debate on each of those "vectors". In fact, as far as I am aware, each one of those points is used as a sledgehammer to drive mythicists from the room. Critical response to each of them is ridiculed or misrepresented or simply ignored.
The word "probably" is used as a fig leaf. The one using it usually means "no other explanation for the evidence is allowed".
Historians work with what they can establish to be facts in order to construct narratives and explanations of varying degrees of probability.
A historical Jesus is not a fact of history — not even probably. A historical Jesus is a hypothesis constructed to explain narratives. So is a mythical or "mythicist" Jesus. But there is a difference. There is tangible, direct and hard evidence for a mythical or theological idea of Jesus. So the question that arises is, "Does the mythicist hypothesis answer all the questions we have about the evidence or do we need a better hypothesis to explain Christian origins or does the historical Jesus hypothesis do a better job?"
Regrettably, one side will continue to say Jesus probably existed when they mean he did exist and no criticism of that assertion will be tolerated. Even the entire discipline of historical inquiry will be misrepresented to maintain that fig leaf.
---
Evans, Richard J. In Defence of History. London: W. W. Norton, 1997.
Finley, M. I. Ancient History: Evidence and Models. ACLS History E-Book Project, 1999.
Fischer, David Hackett. Historians' Fallacies: Toward a Logic of Historical Thought. New York: Harper, 1970.
Hobsbawm, Eric J. On History. London: Abacus, 2011.
Trouillot, Michel-Rolph. Silencing the Past: Power and the Production of History. Boston, Mass: Beacon Press, 2015.
Tucker, Aviezer. Our Knowledge of the Past: A Philosophy of Historiography. Reissue edition. Cambridge University Press, 2009.
---
The following two tabs change content below.
Neil Godfrey
Neil is the author of this post. To read more about Neil, see our
About page.
Latest posts by Neil Godfrey (see all)
---
If you enjoyed this post, please consider donating to Vridar. Thanks!
---