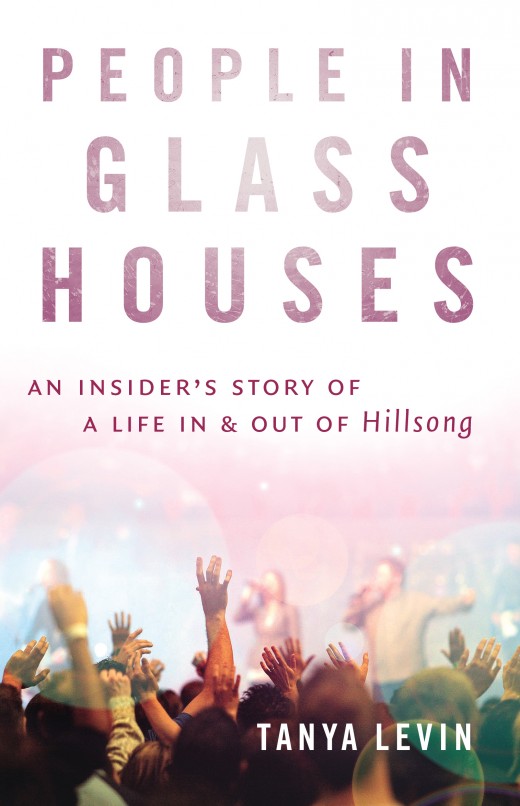 Having made a decision to check out Hillsong a bit more after the release of those loathsome scenes of our Trump-loving Prime Minister boasting of "doing God's work" and even "laying hands on" people and praying for them under the pretence of being empathetic, I searched "randomly" through Google algorithms and came across People in Glass Houses, An Insider's Story of a Life In & Out of Hillsong by Tanya Levin. Tany Levin writes with such wry and dry wit and humour of her experiences that  I am finding the reading most enjoyable rather than depressing as I had feared it would be. I am only a little short of halfway through it at the moment and so far it is an excellent reminder of what it is like to be immersed in that kind of a God world. And though Hillsong is a very different church in many respects from the ones I was ever part of, much of the emotional and mental tensions and denials one goes through are very much the same. This read is the first time I have been enlightened on the experiences of a child and teenage girl in such a church.
If you really want to know what it's like to grow up in a happy-clappy Jesus-loves-you church then you will be absorbed by this book as much as I currently am.
If you are currently facing some doubts or tensions over your involvement in a cult-like outfit, even if it's not the pentecostal kind, you may well find some reassurance for your doubts and a real friend in this book. Tanya writes with understanding but also with compassion.
If it has been some years since you were part of such an outfit, it may not be amiss to be reminded of what it was like — just to help maintain compassion and understanding for others still bound to the world of God, demons and scripture.
Just to add a little more spice to my reading I took out another book that relates directly to the Worldwide Church of God experience and it was like reading and recollecting the cult-mind in 3-D — only with Tanya's dry humour, one is also able to add the salve of laughter to the cruel memories. Electronic versions are available but it can also be read gratis on Scribd.
-o-
A few gems from the first half:
"As an aside, taking drugs will instantly open your mind as a demon playground, though only illegal drugs will do this. Valium's fine."
"My life was as close to without sin as I could possibly make it and I was going as close to insane as I had ever feared."
"Tongues is spooky and I think it's supposed to be."
"They don't like talking about stuff for too long or too deeply and where they have to use their own powers of reasoning."
"I assumed when I considered leaving Hills that it would be hard, that everybody would notice me gone and would try to drag me back. I had justifications ready for such events, events which never came about."
"One morning in church when I was sixteen, I looked around and saw a young man with his arms outstretched, singing in tongues to the Lord. Before I knew it, I thought, 'He's talking rubbish.' "
"The research shows that I was a textbook case for the children who emerge from highly restrictive thought-control groups and cults."