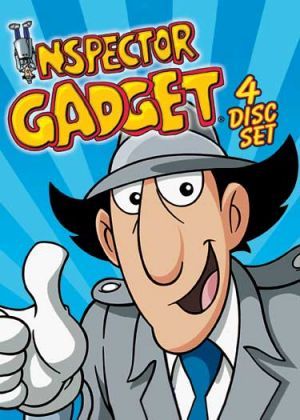 Biblical historians who "research" the historical Jesus and the foundations of Christianity in the Gospels have sometimes compared their "historical research" work with that of detectives or criminal investigators. Crime investigators are often targets of spoof, but this is going too far.
All detectives start with some known facts that are indisputable. A cadaver with a knife in its back, a diary of a missing heiress, invoices and tax records. They then seek to uncover more evidence from these established facts. Interviews are recorded and attempts are made to independently corroborate them, etc.
But if detectives work like historical Jesus scholars they would not work like this at all. They would read a few popular anonymous publications about a long-ago murder at a nearby uninhabited hill that locals believed to be haunted. They would dismiss most of the anecdotes about hauntings, but they would study the publications to try to determine who the murder victim was and what was the motive for his murder.
And this is how it would all pan out:
Identifying the victim
One detective who had a soft spot for offering charity to the down and out concluded that the murdered victim was a tramp, another who had run for local elections concluded that the victim was a respectable member of the local town council.
Discovering the habits of the victim
Some would decide that he spoke in riddles and was regarded as an eccentric, others that he was a highly respected local advocate. Many would say he went to the hill often, every weekend. Others would say he only went there once, and that was when he met his fate.
Establishing motive for the murder
As for the motive for his murder, and the identity of the culprit, this also led to a wide smorgasbord of opinion. Arguments that he was the victim of mistaken identity, or the victim of a jealous lover, were both on the table, and members of the public took sides as to which one they preferred.
Finding the culprit
Most seem to accept the face-value claim in the anonymous publications that the unfortunate victim was done in by a corrupt police officer. Some added that the local priest was also somehow implicated, and a few even laid blame on a lynch mob.
Putting it all together
All of these views — all "researched" from the contents of the anonymous publications against what the detectives knew of the local township — were taken on board and debated by different townspeople.
A few sceptics even doubted there ever was a murder at all. They believed other more coherent and evidential reasons could account for the anonymous narratives.
At the end of the day
One day, some of the detectives said they could never really find out who the murdered victim really was.
Others were less pessimistic and said that they probably had discovered the real victim, and even motive for his murder. It was just that they had no way of deciding which of their many "researched" findings was the correct one.
I like a good joke against the police as much as anyone. But this is just being ridiculous.
The following two tabs change content below.
Neil Godfrey
Neil is the author of this post. To read more about Neil, see our
About page.
Latest posts by Neil Godfrey (see all)
---
If you enjoyed this post, please consider donating to Vridar. Thanks!
---