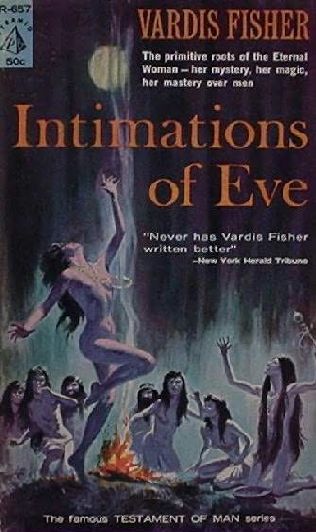 An intriguing comment about women's status in relation to ancient religions appears on Rene's blog.
During a time when a woman's role was limited within society, the priestesses were able to obtain some power and influence outside of the domestic realm.  It seems, therefore, that the question of celibacy might also be answered partially as one of control.  Delving into historical records (from Herodotus to the authors of the Bible) it should be noted that religions from Egyptian times through Christianity all allowed women a higher level of influence when viewed as a "bride of god."
One often hears how early Christianity is said to have offered more respect and liberty, and this is supposedly demonstrated in the Gospels that depict Jesus' inclusion of women among his followers. Many commentators who fail to recognize the common folkloric trope of the stereotypical unreliable witness for a major event have also pointed to the women witnesses of the empty tomb as further evidence of God's special favour towards women.
The second century Acts of Paul and Thecla depict the other side of this enhanced liberty and communal power. Thecla achieves her status by obeying Christ's (and Paul's) commands to turn her back on her family and marriage and to live a celibate life, "given to God". Thecla's decision to remain a virgin wreaks a terrible suffering on all those who love her — and who had power over her — her parents, her betrothed, her community.
The only disciple of Jesus who had a wife, I think, was Peter. And she only makes a single anonymous "appearance" — remaining as invisible to readers as the husband of the Shunammite woman on whom she may well have been based. (I think it is Bob Price who has suggested that 2 Kings 4 may be the reversed model for the story of Christ's healing of Peter's mother-in-law, being the healing of the son of the disciple-woman and her husband. Maybe others have, too.)
Otherwise their sole virtue seems to be in excelling the men in their devotion to another man who is "not of this world". The Gospel of Philip shocks many modern Christians because in it Jesus is said to often kiss Mary on the mouth. The most sensual scene in the Gospels is the woman sorrowfully washing Jesus' feet with her hair and tears. Mary's place of honour is beside the dying male. She is honoured to give comfort in his death, but not his life.