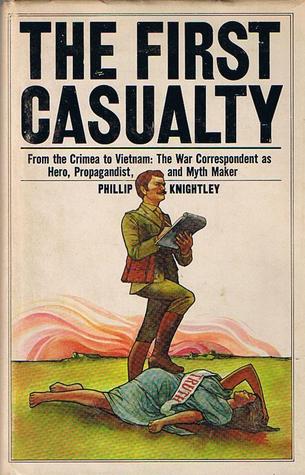 It ain't necessarily so, the things that you're liable to read in Bible, or in Der Spiegel, or in the ancient histories.
Three weeks ago I posted
"Now we know" — how ancient historians worked
There I wrote:
In 1935 the foreign correspondent of a certain English newspaper, finding himself without much material to report, despatched to England stories which supposedly dealt with the build-up to the Abyssinian war but which were in fact derived from an old colonel's military reminiscences, published several years previously in a book entitled In the country of the Blue Nile. The correspondent's newspaper was delighted with the reception given to these stories by its readers, and accordingly sent him a series of congratulatory telegrams – whereupon a colleague remarked to him: 'Well, now we know, it's entertainment they want!'41 The colleague had only then come to realize what had been known long ago to Tacitus, to whom the foreign correspondent's technique would have seemed very familiar.

41 For a full account of this amazing and instructive story see Knightley (1975), 176—7 (whose book should be recommended reading for those who wish to understand how ancient historians worked). The reporter who deceived his newspaper and the public on this occasion assumed (quite rightly) that no one could check his stories on account of the distance involved. The same is even more true of ancient historians (see above, p. 153), who lived in a world where communications were so much more difficult.

Woodman, Tony. 1980. "Self-Imitation and the Substance of History. Tacitus, Annals 1.61-5 and Histories 2.70, 5.14-15." In Creative Imitation and Latin Literature, edited by David West and Tony Woodman, 155, 235. Cambridge ; New York: Cambridge University Press.
I picked up a copy of Phillip Knightleys' The First Casualty: From the Crimea to Vietnam: The War Correspondent as Hero, Propagandist, and Myth Maker, and the morning after I read the first chapter the following story on the news confronted me:
Der Spiegel reporter Claas Relotius sacked over 'invented' stories

German news magazine Der Spiegel has sacked an award-winning staff writer after accusing him of inventing details and quotes in numerous stories.

Claas Relotius "falsified articles on a grand scale and even invented characters", Der Spiegel said.

Among the articles in question are major features that had been nominated for or won awards, the magazine added.

The Relotius Case 

Answers to the Most Important Questions


In recent years, DER SPIEGEL published just under 60 articles by reporter and editor Claas Relotius. He has now admitted that, in several instances, he either invented stories or distorted facts.Claas Relotius, a reporter and editor, falsified his articles on a grand scale and even invented characters, deceiving both readers and his colleagues. This has been uncovered as a result of tips, internal research and, ultimately, a comprehensive confession by the editor himself.
Just like Tacitus. And just like the war reporters I have been reading about in Knightley's book. The newspapers are in business to make money. Their hired reporters know they need to provide stories that assist the money-making goals of their news media. Continue reading "Lying Eyewitnesses — Always With Us"