It is in the end not very surprising that university students of history, with some knowledge of the sources for, say, Tudor England or Louis XIV's France, find ancient history a 'funny kind of history'. The unavoidable reliance on the poems of Horace for Augustan ideology, or in the same way on the Eumenides of Aeschylus for the critical moment in Athenian history when the step was taken towards what we know as Periclean democracy, helps explain the appellative 'funny'. But the oddities are much more far-reaching, extending to the historians themselves in antiquity, in particular to two of their most pervasive characteristics, namely, the extensive direct quotation from speeches and the paucity of reference to (let alone quotation from) actual documents, public or private. The speeches are to us an extra ordinary phenomenon and they produce extraordinary reactions among modern commentators. We have no good reason for taking the speeches to be anything but inventions by the historians, not only in their precise wording but also in their substance. Certainly that is how they were understood in antiquity: witness the discussion in his long essay on Thucydides (ch. 34-48) by Dionysius of Halicarnassus, the most acute and most learned of ancient critics and himself a prolific composer of speeches for his multi-volume Roman Antiquities.

Modern writers find themselves in difficulties. Not only does the position of a Dionysius of Halicarnassus seem immoral – it has been said that one would have to regard Thucydides as 'blind or dishonest' – but, worse still, one must consider seriously abandoning some of the most interesting and seductive sections of Herodotus, Thucydides, Polybius, Caesar, Sallust, Livy, Tacitus, Dio Cassius and the rest as primary or secondary sources. There is no choice: if the substance of the speeches or even the wording is not authentic, then one may not legitimately recount that Pericles told the assembled Athenians in 430 BC that their empire 'is like a tyranny, seemingly unjust to have taken but dangerous to let go' (Thucydides 2.63.2). I have no idea what Pericles said on that occasion but neither have the innumerable historians who repeat from a speech what I have just quoted. Except for Thucydides and perhaps Polybius, there is no longer any serious argument, though the reluctance to accept the consequences is evident on all sides . . . . 
The above extract is from pages 12-13 of M. I. Finley's Ancient History: Evidence and Models. Finley made significant contributions to the field of ancient history. He knew what he was talking about.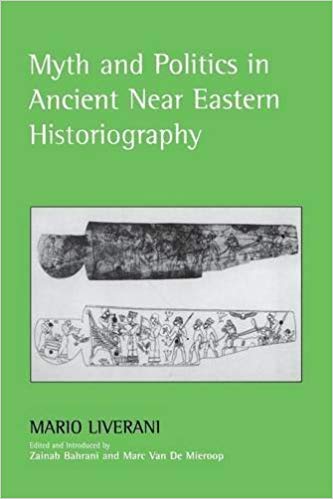 Unfortunately a good many authors who think of themselves as historians, some may even be professional academics in university history departments, are not so mindful of the limitations of their methods. One of their more sober colleagues wrote:
Laziness is common among historians. When they find a continuous account of events for a certain period in an 'ancient' source, one that is not necessarily contemporaneous with the events , they readily adopt it. They limit their work to paraphrasing the source, or, if needed, to rationalisation.
That was Mario Liverani, p. 28 of Myth and Politics in Ancient Near Eastern Historiography.
I could quote many more and have done over many posts. But two recent comments have prompted me to post again, to accept how widely the field of ancient history is misunderstood. If too many of its practitioners are too romantic in their interests to understand the fundamentals of critical inquiry and treatment of their sources, then it is no wonder many of us lay public also misunderstand what is required.
Here is part of one of the comments that I think many of us can relate to:
I know senior historians teaching ancient history at Macquarie Uni in Sydney, through my membership of the SSEC (Society for the Study of Early Christianity), who point to the Babylonian Talmud as strong evidence for Jesus' existence. What would be your response to that view ?
My response to that view is what you would imagine Liverani's response would be. Some ancient historians get carried away with love of their narratives and lose their critical acumen. Finley also discussed how writing history is a form of ideology, and a good number of historians write as advocates of pet ideologies — including Christian origins.
Another comment expressing an idea one hears especially among biblical scholars, in particular those looking at Christian origins and the historical Jesus: 
I don't think any ancient historian would do history like this; for it would be quite impossible so to do. The sources don't exist. This sounds more like how modern history is done, where there is a surfeit of sources. In ancient history you take what you have. That's why the scholiast on Dionysius bar Salibi is quoted on the identification of 25 Dec. with Sol Invictus, despite living 9 centuries later.
I have never read any work of serious ancient history that drew upon a medieval source to verify an event in ancient times. But the rest of the comment is one that I often encounter. If we stop to think it through for a moment we would realize that we are saying something very damning: we are suggesting that historians of ancient times are using methods that would be considered out of bounds, invalid, in studying other periods. That surely can't be right.
No. What ancient history does is tailor the questions to suit the evidence. The fundamental methods for ancient history are the same as for modern history. What is different is the depth to which we can study details.
It has been pointed out that ancient history actually has much in common with contemporary history. Contemporary history is a challenge because we know that many documents are hidden from view and will not be released for decades or generations. So the historian of today's world is, like the ancient historian, working with incomplete data. We know much evidence is simply not available. What we do, then, is qualify our research and findings and limit our questions to what we can reasonably expect the available evidence to help us with.
Notice something else Finley wrote in the same chapter a couple of pages earlier:
Unfortunately, the two longest ancient accounts of Roman Republican history, the area in which the problems are currently the most acute and the most widely discussed, the histories of Livy and of Dionysius of Halicarnassus, were composed about 500 years (in very round numbers) later than the traditional date for the founding of the Republic, 200 years from the defeat of Hannibal. Try as we may, we cannot trace any of their written sources back beyond about 300 BC, and mostly not further than to the age of Marius and Sulla. Yet the early centuries of the Republic and the still earlier centuries that preceded it are narrated in detail in Livy and Dionysius of Halicarnassus. Where did they find their information? No matter how many older statements we can either document or posit – irrespective of possible reliability – we eventually reach a void. But ancient writers, like historians ever since, could not tolerate a void, and they filled it in one way or another, ultimately by pure invention.

The ability of the ancients to invent and their capacity to believe are persistently underestimated.
Finley addresses a series of other examples of what we find lacking in our ancient sources. He adds:
Otherwise, the lack of primary sources for long stretches of time and for most regions of the Mediterranean creates a block not only for a narrative but also for the analysis of institutions.
A block. That means there are some histories we simply cannot write. We can paraphrase what some of the historians in those ancient times said, but we should know that most of what they wrote could well have been inventions, either their own or their sources'. (I have posted many examples of fabrications in our ancient sources, and what historians today have to say about them. I hope to collate many of those posts and set up a new page of links to these so they can all be accessed from one place.)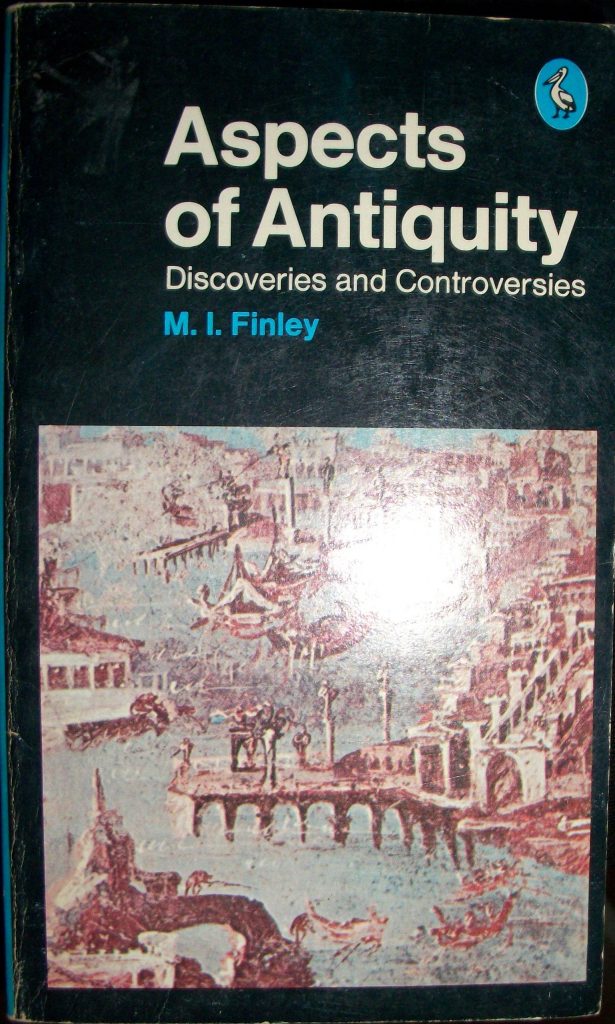 But is not biblical history different? What about the historical Jesus? Don't theologians have different rules for doing history? Don't they have "criteria of authenticity" and things like that? Indeed they do. And here is Moses Finley's comment on them:
One simple example will suffice. When asked by the Pharisees for 'a sign from Heaven', Jesus replied, 'There shall be no sign given unto this generation' (Mark viii, 11-12). Goguel comments:

This saying is certainly authentic, for it could not have been created by primitive Christianity which attached a great importance to the miracles of Jesus … This leads us to think that Jesus did not want to work marvels, that is to say, acts of pure display.

It follows that stories like those of Jesus walking on water are 'extremely doubtful'. His healing, on the other hand, may be accepted, and, in conformity with the beliefs prevailing at the time, 'it is true that these healings were regarded as miracles both by Jesus himself and by those who were the recipients of his bounty.'
This application of the 'psychological method' is neat, plausible, commonsensical. But is the answer right? Not only in this one example but in the thousands upon thousands of details in the story upon which Goguel or any other historian must make up his mind? I do not know what decisive tests of verifiability could possibly be applied. The myth-making process has a kind of logic of its own, but it is not the logic of Aristotle or of Bertrand Russell. Therefore it does not follow that it always avoids inconsistency: it is capable of retaining, and even inventing, sayings and events which, in what we call strict logic, undermine its most cherished beliefs. The difficulties are of course most acute at the beginning, with the life of Jesus. One influential modern school, which goes under the name of 'form-criticism', has even abandoned history at this stage completely. 'In my opinion,' wrote Rudolph Bultmann, 'we can sum up what can be known of the life and personality of Jesus as simply nothing.' (Aspects, p. 178)
I won't say at this point "I rest my case" because I know I have not covered every question and objection that comes up in discussions like this. But let's just say I've made a start (again).
---
Finley, M. I. 1999. Ancient History: Evidence and Models. ACLS History E-Book Project.
Finley, M. I. 1972. Aspects of Antiquity: Discoveries and Controversies. Harmondsworth, Middlesex, England: Penguin.
Liverani, Mario. 2004. Myth and Politics in Ancient Near Eastern Historiography. Ithaca, N.Y: Cornell University Press.
---
The following two tabs change content below.
Neil Godfrey
Neil is the author of this post. To read more about Neil, see our
About page.
Latest posts by Neil Godfrey (see all)
---
If you enjoyed this post, please consider donating to Vridar. Thanks!
---