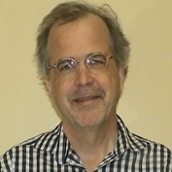 In a recent post, Neil cited a paper by Dr. Alan Kirk called "Memory Theory and Jesus Research." While Kirk does an adequate job of explaining the current state of play in memory theory, I couldn't help but notice yet again some misunderstandings in the ways Memory Mavens remember German critical scholarship in general and form criticism in particular. I've been putting off this dismally inevitable task, but the time has come to offer some corrections and commentary.
Pale Residues
First, Kirk takes a swipe at William Wrede. He writes:
. . . Wrede's bifurcation of Markan tradition into surviving elements of empirical history on the one hand and Easter-engendered dogma on the other, with the latter occluding the former, was precursor to the form critics' model. Of a "historical view of the real life of Jesus," wrote Wrede, only "pale residues" survive. (Kirk 2011, p. 809-810, emphasis mine)
Kirk argues that the form critics, taking their cue from Wrede, believed memory and personal eye-witness recollections were synonymous and that the Jesus traditions which effectively buried those recollections were something entirely different.
While memory traces of this sort lay at the origins of the tradition, they were a residuum, largely inert with respect to developments in the tradition itself. The salient image was of so-called authentic memories of Jesus coming to be buried under multiple layers of "tradition." Tradition, in other words, had little to do with memory. (Kirk 2011, p. 809)
How does Kirk's analysis square with what Wrede actually said? Kirk's wording may lead the casual reader to infer from the first citation above that Wrede was referring to the general state of Mark's sources or, to put in another way, the overall character of the various streams of oral and written tradition available to the author of Mark.
But that would be wrong.
Mark's Conceptual Framework
Instead, Wrede was writing specifically about the finished written product: The Gospel of Mark. After a sustained and closely argued investigation of Mark, Wrede concluded the author of the gospel certainly used a historical framework, but his overall perspective was that of theology.
It is axiomatic that Mark has a whole series of historical ideas, or ideas in a historical form. (Wrede 1971, p. 131)
Wrede did not deny that Mark conceived of a historical outline, onto which he placed various stories and scenes. However, Mark's purpose, he said, was to convey dogma, not history. The character of Jesus himself is "dogmatically conceived." Other important elements of his gospel "are also theologically or dogmatically conceived." (p. 131)
These motifs and not just the historical ones represent what actually motivates and determines the shape of the narrative in Mark. They give it its colouring. The interest naturally depends on them and the actual thought of the author is directed towards them. It therefore remains true to say that as a whole the Gospel no longer offers a historical view of the real life of Jesus. Only pale residues of such a view have passed over into what is a suprahistorical view for faith. In this sense the Gospel of Mark belongs to the history of dogma. (Wrede 1971, p. 131, emphasis mine)
We need to stress this point, because up until Wrede, many NT scholars, once they had generally concluded Mark was the first written gospel, had deluded themselves into thinking Mark had written some kind of unvarnished folk biography. Wrede clearly showed that the evangelist used multiple sources (even when those sources contradicted one another) and imprinted his own theological views on the existing tradition.
Moreover, since Mark adhered to his "view" (in German: anschauung, which I would translate here as "concept" or perhaps even "conceptual framework"), identifying what is historical, original, secondary, or redactional may not even be possible. He wrote:
The way traditional material and Mark's own [material] are apportioned in individual circumstances will also not be uniformly capable of being settled by a special investigation. It has to be left as it is — an admixture. (Wrede 1971, p. 146, emphasis mine)
Contrary to Kirk, Wrede is describing something other than bifurcation.
And despite his lack of what we might today call a "social memory vocabulary," Wrede's conception of how tradents and authors in the early church worked sounds like something Maurice Halbwachs himself could have written:
I should never for an instant lose sight of my awareness that I have before me descriptions, the authors of which are later Christians, be they never so early — Christians who could only look at the life of Jesus with the eye of their own time and who described it on the basis of the belief of the community, with all the viewpoints of the community, and with the needs of the community in mind. For there is no sure means of straightforwardly determining the part played in the accounts by the later view — sometimes a view with a variety of layers. (Wrede 1971, bold emphasis mine)
"Difficult to Believe"
Next, Kirk takes aim at Bultmann. He writes:
In Bultmann's additive model, dominical sayings were the tradition's primary point of departure. But authentic sayings, in his view, exercised only an anemic influence upon the expanding tradition, and accordingly he found it "difficult to believe that the changes and revaluation of such meshalim as are to be found in the tradition have in fact retained some reminiscence of such changes and revaluations by Jesus." (Kirk 2011, p. 811, emphasis mine)
What did Bultmann mean by "such meshalim"? Was he calling into question all dominical sayings, as Kirk implies?
Absolutely not. In fact, Bultmann was talking about a specific kind of meshal — an existing proverb that Jesus took on, rewording it and perhaps revaluing or transvaluing it, making it his own. Here's what Bultmann actually wrote:
In this discussion I have in the first place postponed any question as to the genuineness of the logia. But in regard to it there are a number of possibilities. It is quite possible that

[1] Jesus sometimes took a popular proverb and altered it, and

[2] he could certainly sometimes have coined a secular proverb himself.

But it is also possible for [3] secular proverbs to have been turned into sayings of Jesus by the Church when it set them into the context of its tradition.

(Bultmann 1968, p. 101, numbering and formatting mine)
Note that we have three possibilities, all of which seem equally likely in the absence of original context or external evidence. We see no hint here that Bultmann rejected outright the possibility that the memory of an actual proverb coined by Jesus could have persisted in the tradition.
But now the question arises, "How can we tell?"
Are there any criteria by which we can make decisions in particular instances? In general it may be said that the tradition would hardly have preserved the occasional use of a popular proverb by Jesus; and it is also difficult to believe that the changes and revaluation of such meshalim as are to be found in the tradition have in fact retained some reminiscence of such changes and revaluations by Jesus. (Bultmann 1968, p. 101)
Generative forces
Now that we see the fragment in its original context, it becomes obvious that Kirk, while fishing for quotes to prove his case, has badly snagged his line. Kirk believes Bultmann viewed memory as entirely disconnected from tradition.
Bultmann's analysis was in fact characterized by a programmatic disconnect between memory and the growing tradition, his occasional gestures to "reminiscence" notwithstanding. (Kirk 2011, p. 811)
Kirk's readers might never know his out-of-context citation appears just two sentences before this:
It is much more likely that we have among the logia many sayings coined by Jesus, and the more so as their individual content is greater or the more they show Jesus as the preacher of repentance and the coming kingdom, as the one demanding truthfulness. (Bultmann 1968, p. 101)
Some disconnect, eh? Kirk focuses solely on Bultmann's belief in "the decisive generative forces for tradition in contemporary social factors." (p. 811) However, he misses the fact that for Bultmann these generative forces in the gospel tradition are, at the same time, the decisive preservative forces. As I've said before: "Social memory preserves what it wants, erases what it doesn't want, and generates what it needs."
Unfortunately, even when Bultmann acknowledges the role memory played in the development of tradition, it isn't enough for Kirk. He howls in italics: "The development of the gospel tradition, in other words, was driven by virtually every force except the salient past itself." (p. 813)
Gosh.
"Who are my mother and my brothers?"
I will have more to say in later posts about the relentless distortion of form criticism, but for now, I wish to talk about the focus of Neil's previous post, namely Kirk's analysis of what Bultmann referred to as the pericope of The True Kinsmen (die wahren Verwandten)
Even for those who merely skim or quote-mine Bultmann, his language should be clear enough to understand. He had serious doubts that any single occasion of saying would be remembered verbatim; however, he did believe that the community remembered and kept alive the gist of Jesus' message. Modern scholars have made the same argument, namely that Jesus probably uttered the same saying with subtle variations on many occasions and in many locations, and that the scenes in the gospels are merely "typical" renderings of the ideal occasion. This is precisely Bultmann's point here:
The individual controversy dialogues may not be historical reports of particular incidents in the life of Jesus, but the general character of his life is rightly portrayed in them, on the basis of historical recollection. And just as such recollections were preserved in connection with certain places (see below) without the localization of a particular dialogue being necessarily historical, so is the Tradition also capable of using recollections that are otherwise historical, e.g. in the statement about the attitude of his relatives to Jesus in Mk. 3:31 . . . or about his intercourse with the tax-gatherers. (Bultmann 1968, p. 50, emphasis mine)
Keep in mind this is the chap whom Kirk accused of generally ignoring memory as a concept. He's also the same guy who insisted the story of the True Kinsmen "manifestly rests upon good and ancient tradition." (Bultmann 1968, p. 30)
Reading Kirk's discussion of Bultmann's analysis of Mark 3:31-35, we may note that he seems to agree with much. The genre (form) of the story tends to set the confines of what the tradition can convey. The simplicity and the repetition of the story help Christians remember the saying. Yes, we detect begrudging notes of approval. But then comes the dreaded, but inevitable, "Bultmann-failed" sentence.
Though an acute observer of the features of the genre, Bultmann failed to recognize its mnemonic orientation and integration. Consequently, he viewed the narrative settings as owing their existence primarily to pedagogic and aesthetic impulses—they were "pictorial concretions" of "universal truths" expressed by the dominical sayings, giving "vividness" or "lively" expression to the latter. (Kirk 2011, p. 832, emphasis mine)
And yet Kirk doesn't deny that many dominical sayings must have circulated as discrete items in the tradition, not connected with any particular occasion. Nor does he deny that over time Christians connected these sayings to secondary narratives.
So, what's his beef?
What memory analysis does, however, is destroy Bultmann's grand evolutionary tradition-history inferences, for it shows that memory strategies, enacted in various genres, are an inherent property of the tradition. (Kirk 2011, p. 833)
As far as I can tell, slogging through the jargon-laden quagmire of Kirk's prose, he's taking Bultmann to task for not understanding memory the way he understands memory and specifically, for the naive belief in the separability of secondary tradition from supposedly genuine history. I am somewhat sympathetic. Bultmann did seem to be overly sure of himself in many cases. And at times, he did not heed Wrede's warning that the tradition had in many places fused together into an inseparable admixture.
But at other times, Kirk is simply dueling with a Bultmann of his own creation.
Bultmann failed to recognize the essential memorializing connection of the forms of the tradition with the life of Jesus. For Bultmann, symbolic representation and historical representation were mutually exclusive. (Kirk 2011, p. 836)
Problems in NT scholarship
Perhaps one of the biggest problems modern scholars have with respect to understanding Bultmann is their ignorance of his context and the state of scholarship at the time of Bultmann's ascendance. At the time, he could write about "laws of transmission" in folklore and legends, and be confident that most scholars — especially in Europe — would know exactly what he meant.
Today, the English-speaking world dominates NT scholarship, and the strong swing toward conservatism reflects this domination. The conservative trend in biblical scholarship means far more than the increased appearance of apologetics masked as scholarly research. It also helps explain the inward-looking nature of NT scholarship in the late 20th and early 21st centuries. We see this problem even in those scholars who would look outside the guild for new ideas — in social-scientific criticism and social memory theory, e.g. — which they often misapply, since they lack a firm grounding (or a genuine interest) in either history or sociology.
When Bultmann pointed to the laws of transmission, he wasn't referring to an idea unique to form criticism. Instead, he was applying the ground-breaking work of Axel Olrik. I checked, and we've mentioned Olrik only once so far here on Vridar. In Neil's review of John Dominic Crossan's The Power of Parable, we learn that stories in Mark often contain patterns suggesting they came from an oral folklore source. And Crossan is referring not only to Jesus' parables but also to the narratives in the gospels. That's a rare thing.
In most cases, Olrik is ignored altogether. Occasionally, modern authors may mention him as a misguided voice from the past, whom no one today takes seriously.
Before we attempt to analyze Mark 3:31-35 in light of the laws of transmission, we should address Kirk's revelation that "memory strategies . . . are an inherent property of the tradition." I would submit that at best Kirk has rediscovered something scholars have known for a long time.
Olrik's Laws Applied to the Pericope of the True Kinsmen
You can find an English translation of Olrik's seminal essay in Alan Dundes's The Study of Folklore (1965). It isn't long, and it's easy to read.
As Dundes explains in the introduction to the essay, Olrik envisioned his laws a "superorganic" — a kind of "autonomous, abstract process" that exists outside and "above" human processes.
Because Olrik's epic laws are conceived to be superorganic, they are presented as actively controlling individual narrators. The folk narrator, according to this view, can only blindly obey the epic laws. The superorganic laws are above any individual's control. This kind of thinking, although it apparently makes folklore somewhat akin to a natural science, takes the folk out of folklore. With this approach, it becomes almost irrelevant that folklore is communicated by human individuals to other human individuals. (Dundes, p. 130)
For our purposes here, I should rather think of Olrik's laws as extremely strong influences and tendencies at work in oral transmission, which arise for various reasons. Tradents use repeated familiar patterns sometimes because of cultural norms and aesthetics, but mostly because they work. By that, I mean these patterns provide the storyteller a set of easy-to-use tools to capture attention, keep attention, emphasize what's important, and help the listeners remember what they need to remember.
Let's begin.
3:31 Then His mother and His brothers arrived, and standing outside they sent word to Him and called Him. (NASB)
Don't assume the first word of this sentence has anything to do with a smooth transition from one time to the next. Mark simply wrote Kai (and). In the previous story, Jesus was engaging with those who accused him of casting out devils in the name of Beelzebul. Abruptly thereafter, it seems, Jesus' family appears outside the house.
Many commentators argue, nevertheless, that verses 3:31-35 represent the close of a Markan intercalation that began in verse 20. Jesus enters a house with a crowd. And then we find out Jesus' kinsmen have heard what their relative is doing and wish to intervene.
3:21 When His own people heard of this, they went out to take custody of Him; for they were saying, "He has lost His senses." (NASB)
The original Greek — παρ' αὐτοῦ (par' autou) — is probably better translated as "his family." And so Jesus' family is on the way to him in verse 21, and they finally arrive at verse 31. From a form-critical perspective, we are looking at a literary phenomenon. Mark has created literary suspense with another story.
The pericope of The True Kinsmen, on the other hand, is a self-contained story.
3:32 A crowd was sitting around Him, and they said to Him, "Behold, Your mother and Your brothers are outside looking for You." (NASB)
In Mark, the crowd is often a character that speaks and acts like one person. Here, the two characters — Jesus and the crowd — talk to each other. The family members stand outside, still and mute. The disciples are mere shadows. Why should this be so?
Olrik explains:
Two is the maximum number of characters who appear at one time. Three people appearing at the same time, each with his own individual identity and role to play would be a violation of tradition. The Law of Two to a Scene (das Gesetz der scenischen Zweiheit) is a strict one. The description of Siegfried's battle with the dragon can serve as an example. Throughout, only two people appear on the stage at one time: Siegfried and Regin, Siegfried and his mother, Siegfried and Odin, Siegfried and Fafnir, Siegfried and the bird, Siegfried and Grani. The Law of Two to a Scene is so rigid that the bird can speak to Siegfried only after Regin has gone to sleep (and this is entirely superfluous in terms of the epic itself). (Olrik 1965, pp. 134-135, emphasis mine)
Let us restate with emphasis that we are witnessing an oral phenomenon. In literature, three or more people engage in conversations all the time. But in oral folktales, the rule is one-to-one. We can see practical reasons for this convention. Afterward, as we try to recall the story, we need to remember what was said. Adding interlocutors could produce confusion. In the case of Jesus and the crowd, does it matter who he is talking to? Of course not. What matters is the content of Jesus' speech. Secondarily, the fact that Jesus addresses the crowd and not just his disciples shows this dominical saying is not some private teaching, but something everyone needs to know.
The conversation, such as it is, contains a bit of repetition:
Crowd: "Behold, Your mother and Your brothers are outside looking for You."

Jesus: "Who are My mother and My brothers?"

Jesus: "Behold My mother and My brothers!"
Why the recapitulation? Olrik puts it this way:
In literature, there are many means of producing emphasis, means other than repetition. For example, the dimensions and significance of something can be depicted by the degree and detail of the description of that particular object or event. In contrast, folk narrative lacks this full-bodied detail, for the most part, and its spare descriptions are all too brief to serve as an effective means of emphasis. (Olrik 1965, pp. 132-133)
Why three times?
The repetition is almost always tied to the number three. But the number three is also a law in and of itself. . . . Three is the maximum number of men and objects which occur in traditional narrative. Nothing distinguishes the great bulk of folk narrative from modern literature and from reality as much as does the number three. Such a ruthlessly rigid structuring of life stands apart from all else. When a folklorist comes upon a three, he thinks, as does the Swiss who catches sight of his Alps again, "Now I am home!" (Olrik 1965, pp. 133)
The observant reader will notice that there appears to be a problem with our assessment since we have a fourth element in the list.
3:35 "For whoever does the will of God, he is My brother and sister and mother." (NASB)
Both Dibelius and Bultmann noticed the fourth occurrence in v. 35 is different from the first three. Dibelius considered the object story in 30:31-34 original with the "sermonic saying" stapled on later. As Bultmann put it: "a secondary construction which extracts a universal moral from the story." For his part, Bultmann thought it far more likely that the dominical saying came first, and the instructional story arose from it. In other words, the Kinsmen story is secondary (a polite way of saying "fiction") and exists to reinforce the original saying. (Bultmann 1963, pp. 29-30)
Conclusion
This story is not a recollection; it is a construction.
In either case, we would be wrong to worry about any supposed historical features of a marvelously detailed recollection, since this scene never took place. What happened to Jesus' family after his pronouncement? Did they protest? Did they give up and go home? It doesn't matter. Where did it happen? Whose house was it? It doesn't matter. This story is not a recollection; it is a construction. It is, in Bultmann's words, "an imaginary situation."
Once Jesus utters the pronouncement, the purpose of the story has been fulfilled. Mark whisks us off to the next scene, in which Jesus is teaching a crowd by the sea.
We might add here that Olrik's Importance of Final Position and Concentration on a Leading Character play a part in the way Mark presents this story. The only named character, Jesus, is the only person with anything important to say. Everything else — the time, the place, the crowd, the family, the disciples — is peripheral.
However, the most important point is this: The story's basic contours look the way they do because the story arose as an oral folktale. Why is there threefold repetition? Because the storyteller wanted to emphasize a certain point so that we recognize it is important and that we must remember it. The magnificent "revelation" of the Memory Mavens — that "mnemonic orientations and integrations" played a role in the formation of NT traditions — is something we've known well before biblical scholars stumbled upon Halbwachs.
A society keeps memories alive through oral tradition.
The mind through memory carries culture from generation to generation. How it is possible for a mind to remember and out of nothing to spin complex ideas, messages, and instructions for living, which manifest continuity over time, is one of the greatest wonders one can study, comparable only to human intelligence and thought itself. (Vansina 1985, p. xi)
I'm not saying we can learn nothing from memory theory. Far from it. But I object to the idea that nobody had ever thought about the effects of memory before the mavens came to town. It's a matter of focus. Redaction criticism focuses on the way the evangelists edited their sources. Rhetorical criticism focuses on the way writers used known methods of rhetoric to convey their messages. Narrative criticism focuses on narrative methods. All of these disciplines give us different perspectives on the New Testament, and all are useful. But we would be fools to assume that no one had ever heard of or took seriously genre, forms, redaction, narration, rhetoric, or sociology before scholars shifted their focus to them.
---
Bultmann, Rudolf
History of the Synoptic Tradition, 1963, Hendrickson Publishers, Inc.
Kirk, Alan
"Memory Theory and Jesus Research" in Handbook for the Study of the Historical Jesus, ed. Tom Holmén and Stanley E. Porter, 2010, Brill
Olrik, Axel
"Epic Laws of Folk Narrative" in The Study of Folklore, ed. Alan Dundes, 1965, pp. 129-141 (orig. German pub. in 1908)
Vansina, Jan
Oral Tradition as History, 1985, The University of Wisconsin Press
The following two tabs change content below.
Tim Widowfield
Tim is a retired vagabond who lives with his wife and multiple cats in a 20-year-old motor home. To read more about Tim, see our
About page.
Latest posts by Tim Widowfield (see all)
---
If you enjoyed this post, please consider donating to Vridar. Thanks!
---