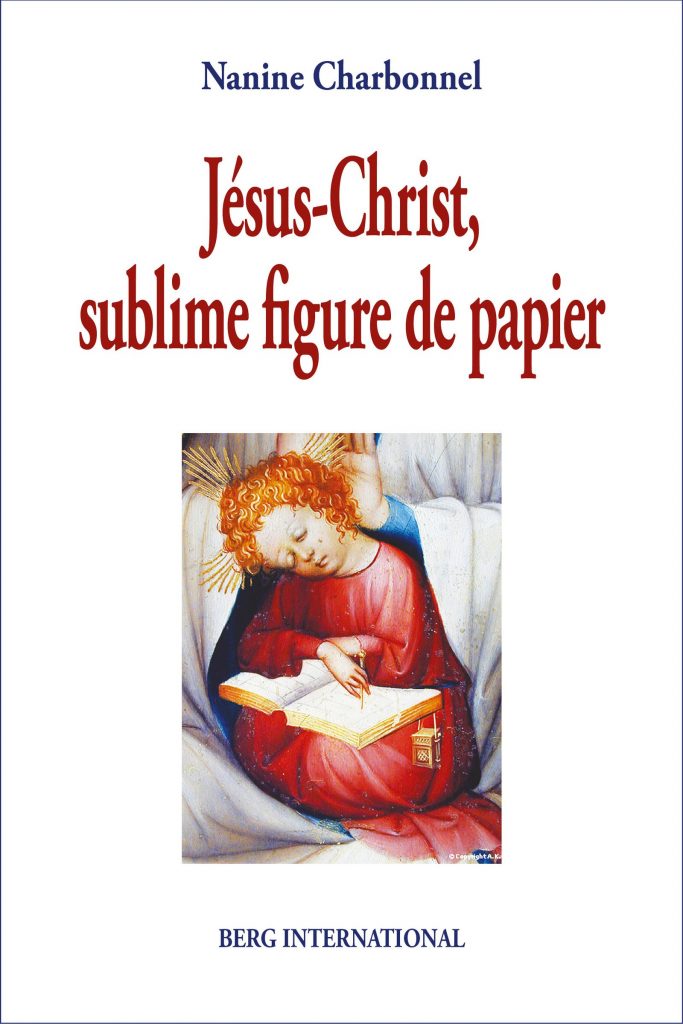 Continuing from New French Mythicist Book . . . We see how the author, a philosopher, begins her journey with the philosophical tradition's relationship with the Bible.
Recall that Nanine Charbonnel is a philosopher of hermeneutics. Her opening chapter offers us her distinctive contribution to the question implied by the title of the book. It is headed Philosophy and the Old Testament: The Hermeneutical Impasse.
Nanine Charbonnel begins by asking what relevance French philosophy has to the Bible. Her answer in brief: the Bible has been treated as holy writ or it is avoided entirely.
Qu'est-ce que la philosophie française d'aujourd'hui fait de la Bible ? C'est le règne du tout ou rien : elle est Écriture sainte, ou bien à éviter.
Some devout philosophers have applied their analytical skills to the Bible in the service of their faith. The Old Testament has been mined for gems that can be interpreted — that is, rationalized – as base-lines of our moral consciousness. Those verses declaring humanity's creation in God's image and God identifying himself as the essence of being ("I am that I am") have been treated as promising starting points.
Prominent philosophers (Kierkegaard, Hegel . . .)  have regularly alluded to biblical heroes (Abraham, David, Job . . .) as various exemplars of morality.
Charbonnel addresses the contributions of key figures.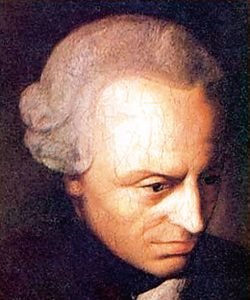 Kant
Kant, a philosophical pillar to whom modern thought is still indebted, humbly removed himself from any ability to subject Scripture to mere reason. It was, nonetheless, important for Kant to demonstrate that the Bible made sense in the world of what was accepted as truly moral and rational. To achieve this he reversed the traditional interpretative approach that began with the belief in the divine infallibility of the text and then following its dictates literally, and instead applied the following hermeneutic principle:
morality must not be interpreted according to the Bible, but the Bible according to morality. In the example of [Psalm 59, calling for vengeance], Kant proposes two solutions: either to find a figurative moral sense, or to find a specific political meaning, in this case the politics of God. (Charbonnel, p. 20, translation)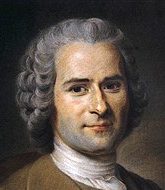 Rousseau
The French philosopher Rousseau turned his back on the Bible and promoted Nature itself as the divine scriptures that could teach us all that was good for us. The Bible, like any other book, was for Rousseau a corrupted human creation.
So I closed all the books. There is only one open to all eyes, it is that of nature. It is in this great and sublime book that I learn to serve and worship his divine author. No one is excusable for not reading, because he speaks to all men a language intelligible to all minds. (Translation of Charbonnel's citation of Rousseau, Émile.)
Spinoza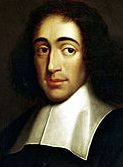 Spinoza courageously accepted the view that Moses did not write the Pentateuch but that the laws had been composed specifically for a Persian era Judean state. Scripture's value was to be found in its moral guidance only. Further, as a divine revelation from God insofar as it taught the highest godly morality, for Spinoza it was also evident that anything from God could not violate the basic laws of reason. Joshua's long day, therefore, was not a literal miracle of the sun standing still, but an illusion caused by some atmospheric disturbance, ice suspensions, or such, causing an unusual refraction of light. (Spinoza was being especially clever in using this particular miracle to rationalize because only thirty years earlier Galileo had been condemned for contradicting the Bible by saying the sun did not move!) Spinoza's rationalization is summarized in his words
We can therefore conclude that all that Scripture presents as having really happened has necessarily occurred according to the laws of nature, as everything that happens; and if there is any fact of which we can apodictically prove that it contradicts the laws of nature or has not been produced by them, we must fully believe that it is an addition made to sacred books by sacrilegious men. . . (Translation of Charbonnel's citation of Spinoza, Theological-Political Treatise.)
Continue reading "Jésus-Christ, Sublime Figure de Papier. Chap 1. Hermeneutical Impasse"