All posts reviewing Nathanael Vette's Writing With Scripture are archived at Vette : Writing With Scripture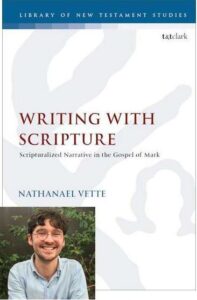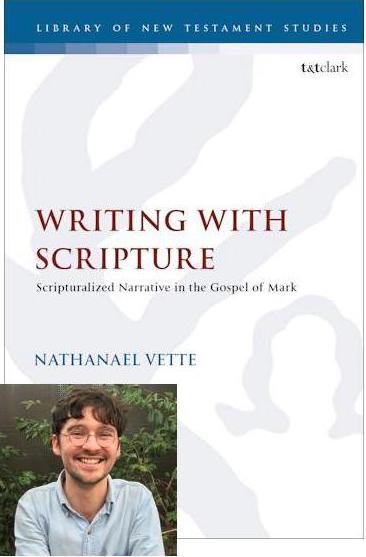 With thanks to T&T Clark who forwarded me a review copy.
I have come to a turning point in my reading and review of Nathanael Vette's Writing With Scripture. I first learned of the book on the Biblical Criticism & History Forum where a member described it as "amazing. A real game changer" — How could I not read it! What I was expecting was a theoretical analysis of how the author of the Gospel of Mark used Scripture to construct his narrative. It was with that optimism that I approached the book. After my first reading I thought I might have read too quickly and that I would see more with a slower re-reading as I wrote about it for this blog. But after having now arrived at what I think can be described as the beginning of the work's most critical section, subtitled The Jewish scriptures in the Passion Narrative, and having re-read it several times, marking it, following up the footnotes, and trying to digest it as best I can, I have to conclude several things that fall within four categories:
1. I am not part of the reading audience the author had in mind;
2. The work is written primarily for New Testament scholars and informed lay "liberal" believers in the Bible;
3. The thesis advanced affirms that scripturally allusive passages in the Gospel of Mark "seem to have been triggered by some genuine aspect of Jesus' career" and similar types of passages in the Passion Narrative likewise have some "traditional or historical sources" behind them – however uncertain we inevitably remain about the exact nature and extent of those sources.
4. The work conforms to the assumptions and methods embedded within mainstream biblical studies, a point I have difficulty with because, as I have demonstrated repeatedly by reference to other historians and philosophers of history, these assumptions and methods are at odds with much of the way historical work outside biblical studies is undertaken. Despite that difference, and when not engaged in apologetics disguised as scholarship, New Testament scholars do often produce works of informative insight and value.
I have also said that Nathanael Vette [NV] raises many issues that invite discussion and debate. And who can complain about that! So let's continue. Continue reading "Clarification of the Thesis — a review of Writing with Scripture, part 8"