All posts reviewing Nathanael Vette's Writing With Scripture are archived at Vette : Writing With Scripture
With thanks to T&T Clark who forwarded me a review copy.
I was fascinated by Nathanael Vette's (NV) discussion of the highly probable influence of the story of Esther on the Gospel of Mark's account of the death of John the Baptist. It's not a new theory that the biblical Book of Esther inspired some of the details in Mark's account but NV takes us back to a version of the story that preceded its Hebrew or common Septuagint rendering.
A closer look at the passage, however, reveals a much greater resemblance to another Greek text of Esther: the so-called Alpha-text. (NV, 149)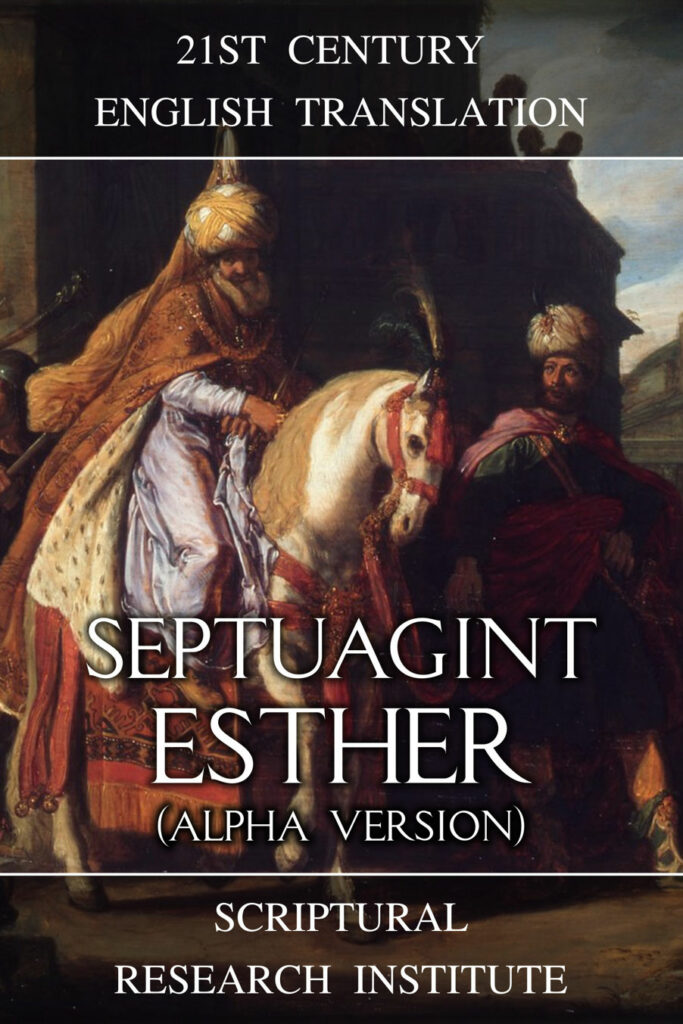 A translation of the Alpha text can be read online at https://www.scribd.com/read/439782177/Septuagint-Esther-Alpha-Version. In the "Forward" (sic) of that online text we read of the Alpha text:
There are two versions of the Book of Esther in the various copies of the Septuagint, however, neither originated at the Library of Alexandria. The common version of Esther is found in almost all copies, while the rare version is only found in four known manuscripts, numbered as 19, 93, 108, and 319. This version follows the rare version, also known as the Alpha version, using the oldest surviving copy as a source text, the Septuagint manuscript 319, while also comparing the other surviving manuscripts: 19, 93, and 108. . . . .
The Alpha Texts version only survives in a few copies of the Septuagint, and based on its dialect, it was translated somewhere in the Seleucid Empire. The Alpha version is probably the oldest of the four translations, as it includes several unique elements that appear to have disappeared in later translations.
NV observes the following Alpha text matches in Mark's scene of the death of John the Baptist:
a young girl (κοράσιον)
pleases (ἤρεσεν)
at a banquet (συμπόσιον)
a king vows (ώμοσεν)
with an oath (ὅρκος)
"up to half of my kingdom" (

ἕ

ως [το

ũ

] ήμίσους τῆς βασιλείας μου). — although the expression is common, the Alpha text of Esther and the Gospel of Mark alone "omit the genitive article" found in other manuscript lines of Esther)
The author thereby composed a banquet scene in which a king offers half of his kingdom to a young girl who instead requests the death of one man. (NV, 150)
Rabbinic literature of late antiquity refers to other variations of the Esther narrative and since details from these are also found in the Gospel of Mark it is reasonable to believe that Mark knew of and used versions of Esther now lost to us. NV refers to Roger Aus's "meticulous" study of the parallels between Mark's scene of the death of the Baptist and details found in the rabbinic and other versions of Esther. (Some of Aus's study is outlined in another Vridar post, The Death of John the Baptist — Sources and Less Obvious Contexts.) The most significant point in common is that the one whom the young girl requests to be executed is decapitated and his head is brought into the scene of feasting for display "on a platter". Continue reading "How Queen Esther Influenced the Fate of John the Baptist — a review of Writing with Scripture, part 7"